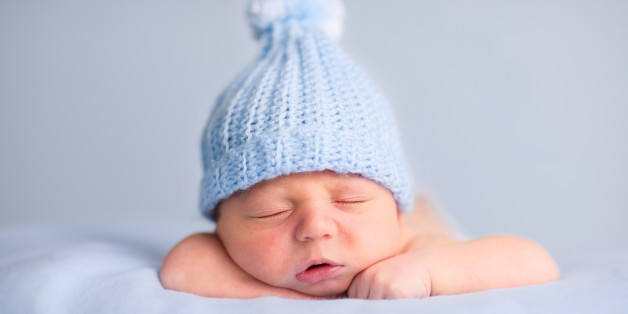 My first grandchild, Rob, was born in Honolulu, Hawaii (where my children were raised) 26 years ago. My most significant gift, to this day, was giving him his Hebrew name, a name "he will carry all the days of his life." This ultimate gift comes with a dual story. But first a short definition of a Jewish naming ceremony...
The baby naming ceremony is comparable to the tradition of the Christening Ceremony. A newborn son or daughter is given his or her Hebrew name by a Rabbi at a celebration in the presence of family and friends. Tradition says that a child has the obligation to live up to their name. Most babies are named for a deceased family member. Fortunately in our family all our relatives, at that time, were alive; therefore another name having significance would have to be given to Robbie. What would that be?
Thinking about the past brings back many fond memories of that day. Ten years after moving to Honolulu I was standing in the backyard garden of Robbie's other grandparents on a beautiful Hawaiian day. The garden was filled with family and friends of all religions and nationalities. I remember looking out over the beautiful scene and becoming overwhelmed with happiness because of the exceptional life my family and I were living.
As I stood next to my daughter holding my new grandson I was overwhelmed with joy. My husband's and my adventuresome spirit to take a risk to move to Honolulu, Hawaii turned out to be a glorious experience for our family. Our children were raised in an atmosphere where family life came first, friends were a mix of nationalities and religions and the Aloha spirit penetrated through our daily lives. My children grew up with a solid value system and to this day travel "home" each year to Hawaii.
I have to veer off the subject of "the naming" for a moment because I cannot leave the garden scene without mentioning my daughter's new family, who I genuinely love. The families faces, in front of me, were a mirror of several nationalities and I knew this large and diverse family would play an important role in my new grandchild's life as well as my own.
My son-in-law's family was Caucasian. My new in-laws were a great deal older and therefore their five children were married with several children. Robbie has two half-Korean cousins, three half-Japanese cousins, four half-Samoan cousins, one Catholic cousin and they have one Jewish cousin! How great is that!? Not your usual family tree by any means. I am smiling as I write because my life and that of my children's would have been so different if my late husband and I had not decided to venture out of the fold and move to the Islands. Our lives turned out to be fruitful and magical.
Now back to "the naming" ceremony and the gift I bestowed on Robbie. It happened so unexpectedly and fast and the name I choose, without thinking twice, was so perfect that to this day my daughter and I are confounded by the happening and laugh happily when we discuss the event.
I listened carefully as the Rabbi explained the importance of giving a newborn son his Hebrew name. I will never forget his words. "A name defines a man's essence."
As our family stood in front of the Rabbi, the Rabbi asked my daughter "What Hebrew name have you chosen for your son"? My daughter leaned over and whispered in my ear, " Mom, what name should I give my baby?"
In one split second, without thinking for one moment one name came to my mind and I whispered back "Moses!" "Oh mom! It is perfect. I love the name. Oh mom, what would I do without you," she whispered in my ear. I smiled and couldn't believe my "brilliant" answer!
And then, looking into the Rabbi's eyes and in a clear firm voice she said, "Moses."
Rabbi Nodel, an older Rabbi, looked up at us, his jaw dropped a speck and then a wide grin spread across his face and with twinkling eyes he said in his loud clear voice: "Moses it is... and Moses it will always be!"
Cheering broke out among family and friends on this clear Hawaiian day with the Trade Winds blowing softly in the air.
Walking home, with my late husband Michael, after the festivities he turned to me and said, "I cannot believe that we are grandparents! Have you decide what your grandson will call you?" "Honey," I said. And so on that beautiful day, 26 years ago two very meaningful life-long names were chosen. Moses and Honey. How lovely is that!?