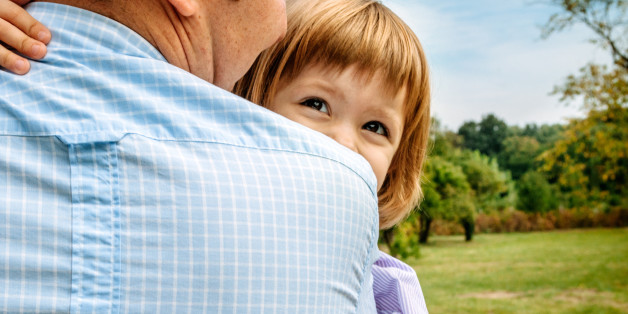 This post is dedicated to my father.
In our homes in California and our wonderful "apartment in the sky" in Chicago, I have my personal "I love you items." They include my collections that leave an everlasting lesson on my mind. As I move daily from room to room, my eyes will focus on one of my collectables and a memory tied to it that flashes through my mind.
Today, with tears in my eyes, I glance at my three monkeys. They represent the thought "See no Evil; Hear no Evil; Speak no Evil." Thoughts of my father race through my mind because these nine words describe my father. And, if you ask anyone who knew this wonderful father of mine, they would echo my words.
How lucky are my children and grandchildren to have learned lessons from my wonderful father -- their grandfather and great-grandfather? How lucky am I, Susan Lang Good, to be able to say, 'Roy Lang was and will always be revered as the father of fathers and my role model'?
My father believed that the lion's share of traits are learned behavior... meaning that the important influence on a child is their parent's attitude. My father's valuable wisdom is with me every day and has left a lasting imprint in my mind.
I honor my father not only around Father's Day, but every day because:
He taught me to take the "high road" in every situation. I am not as perfect as my father in accomplishing this extraordinary lesson, but I always try.
He taught me to be self-aware. "Develop your own self-awareness, which will lead to discovering your own strengths and skills." This, he explained, will instill self-confidence. I have passed this valuable lesson on to my children and later to my grandchildren.
My father, through his actions, instilled within me my life's values: "Have a high moral compass. This is the code of ethics you will follow through all the days of your life."
He taught me to be charitable, honest and have kindness of heart.
Speak your mind but know how to hold your tongue," he stressed.
"Be appreciative," was a major value he showed by his actions.
"Be proud that you are a Jewish woman. Pass on your Jewish heritage with pride to your children and grandchildren."
"Put your husband above all. He should be your dearest confidant, lover and friend. Remember: Your children will leave the nest one day."
"Love nature. Love beauty. Love adventure. Love your family. Love life."
My father was a gentle man and a gentleman. He was truly admired by all. How proud I am to call him my father.
As I write this blog, tears are running down my cheeks. I miss my father so much. I wish I could wrap my arms around, "this father of mine" and tell him his life's lessons are alive within my soul... everyday of my life.
I love you, Dad.