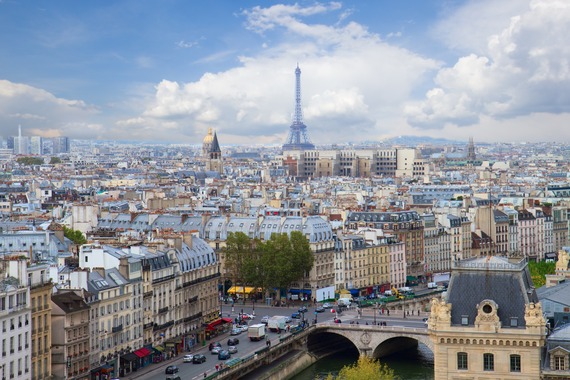 Image via REISETIPS.NETTAVISEN.NO
By: Susan "Honey" Good
Oh, how I adore Paris! Such a vibrant city always growing, and always surprising me with new, hip spots to attend to. Find yourself heading to Paris anytime soon... or even thinking about it? Here are some of the new goings-on in one of the most amazing cities on the planet! From restaurants to shopping to activities - Paris has got it all! And I have the 'low-down' for you, darlings - what's going on in the streets of Paris!
Restaurants
Restaurant le Balcon
This fancy little bistro is on the 6th floor of the Philharmonie de Paris. The space is surrounded by windows and a terrace that gives visitors scenic views of Paris. Under the guidance of chef Karil Lopez, the menu is full of fresh and local items and often changes depending on the season. There is a large selection of specialty drinks at the bar - perfect for post-work drinks with colleagues. The best part of it all? You can pop into the restaurant without buying a ticket to a show, but it's okay if you change your mind.
221 Avenue Jean Jaurès, 75019 Paris
http://www.restaurant-lebalcon.fr/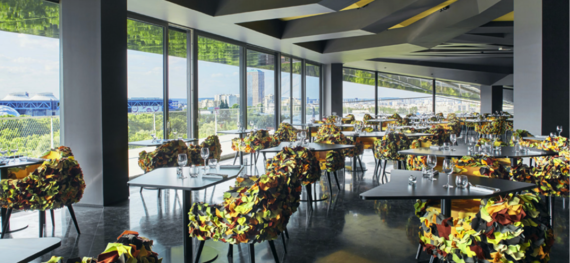 Image via Natives Magazine France
Bulliz
Just opened in September 2015, Bulliz has changed the image of the choux pastry for everyone. Head chef and founder, Mathieu Mandard, showed the versatility of the choux pastry by straying away from the typical sweet desserts it was used for. With the help of his family, Lydie and Fanny, he created sweet and savory choux treats for all.
You can find Bulliz on 14 rue d'Hauteville, 75010 Paris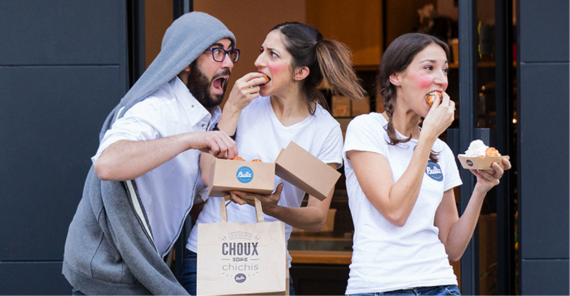 Image via Bulliz
Restaurant Le Camion Qui Fume
Originally Le Camion Qui Fume, California native Kristin Frederick found Paris' first food truck in November 2011. The menu is full of juicy, gourmet burgers and fries; which have been a huge hit with the locals. The success of Frederick's food truck made her think outside of the box - anyone ever heard of a food boat? It was first tested in October 2015 and has been a hit since. After the success of her food truck and boat, Frederick recently opened a stylish restaurant in January 2016. Craving one of Kristin's gourmet burgers?
Head over to 168 rue Montmartre, 75002 Paris or look out for her food trucks and boats throughout the city!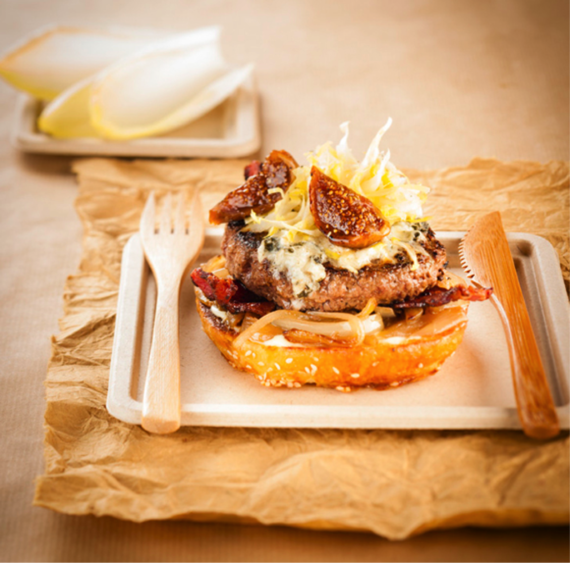 Image via HiP Paris Blog
Shopping destinations
Le Bon Marche - Le Soulier
Le Bon Marche is the oldest department store and definitely a must-go place in Paris. To add even more urgency, Le Bon Marche just added a brand new shoe salon last summer. The new salon has a beautiful and modern interior design to keep you intrigued and fantasizing about all of your potential high fashion purchases. Le Soulier has all of the classics: Jimmy Choo, Chanel, Prada... do I have to keep going?
24 Rue de Sèvres, 75007 Paris
http://www.lebonmarche.com/evenements/le-soulier.html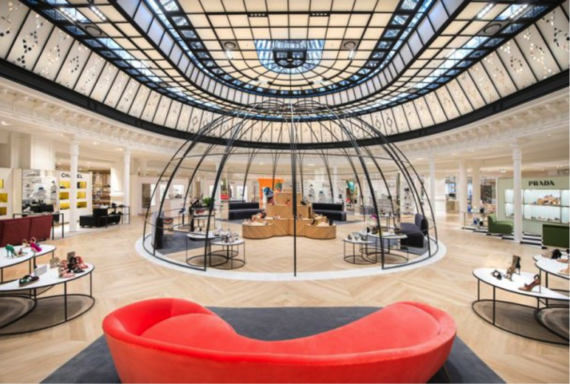 Image via Marie France
Papier Tigre
This eccentric store is located in the center of the city and definitely worth a visit. Papier Tigre sells a large assortment of stationery, office goods, cards, and other creative uses of paper. Each product has its own quirks - for example, a colorful, DIY family tree and hilarious or cute cards. Stop by if you want instant happiness, it is almost impossible not to smile when looking through this store.
5 Rue des Filles du Calvaire, 75003 Paris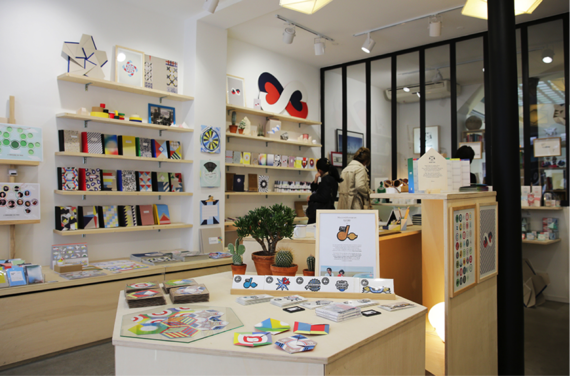 Image via Encore Magazine France
Paulie and me
Recently founded by New Yorker Paul Chambel and Parisian Lilia Chambel, Paulie and me is a concept store that selects local designer products and exclusive brands. The store offers a variety of merchandise from luxury handbags to bright statement necklaces. Anything in this store is like hidden treasure, go and find yours on your next trip to Paris!
68 rue Jean Jacques Rousseau, 75001 Paris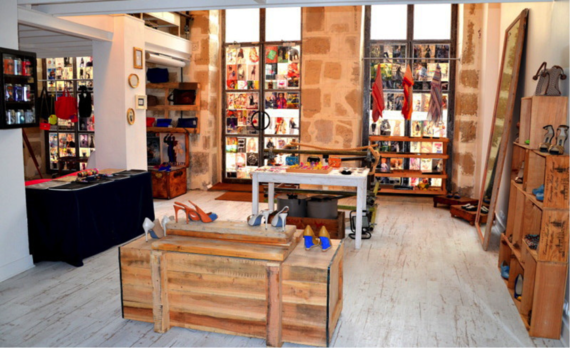 Image via Culture Box France
Attractions
L'Observatoire de la lumiere
French sculptor and painter, Daniel Buren, added about 3600 colorful window panes on top and around the Fondation Louis Vuitton last month. The art museum and cultural center is already an architectural art piece, but this new ceiling has made it a more interactive experience. The window panes illuminate the inside of the museum, and is also intriguing for visitors to look through. Check out the new colorful addition as well as other exhibits at the Fondation Louis Vuitton!
8 Avenue du Mahatma Gandhi, 75116 Paris
http://www.fondationlouisvuitton.fr/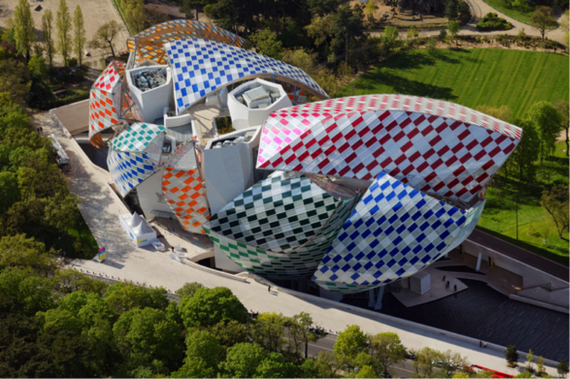 Image via World Art Foundations
ElectroSound
The Espace Fondation EDF has a new exhibit that definitely appeals to the millennials' ears. ElectroSound shows the evolution of electronic music and how it has become the popular music genre today. It also intends to debunk the stereotype that electronic musicians are less talented than other musicians. Lastly, the exhibit is interactive - so for all you future Skrillexes, be prepared to show off your musical skills!
6 Rue Récamier, 75007 Paris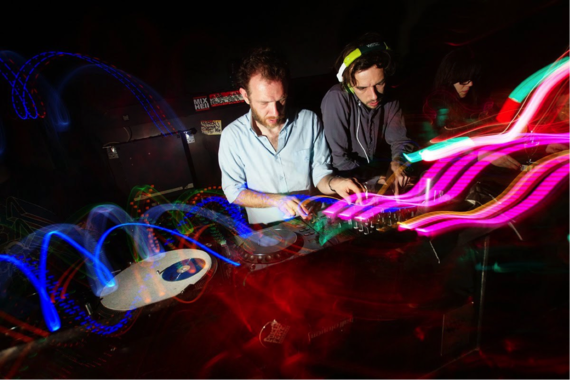 Image via Time Out
Lost in Frenchlation
Immerse yourself in French culture by attending Lost in Frenchlation, a French film festival for international audiences. This festival is put on once a month around different independent movie theatres around Paris. The films played throughout the festival are either classics or contemporary blockbusters - and no worries, there are English subtitles to help you follow along! There is a cocktail hour before each film which allows viewers to socialize and meet others from around the world. It doesn't matter if you're a tourist or a native, everyone is welcome!
Location: various movie theatres
http://www.lostinfrenchlation.com/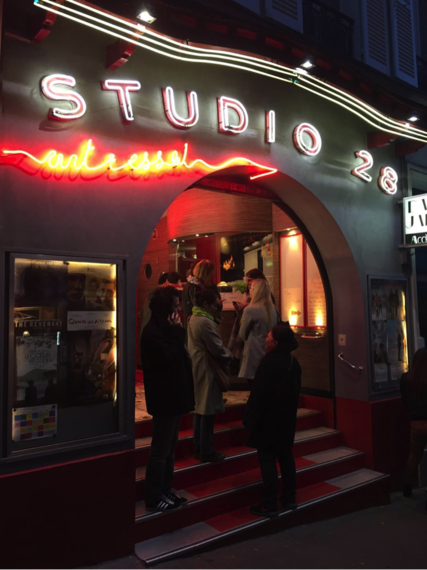 Image via Time Out
I would love to hear about your favorite Parisian spots! Connect with me on twitter @_HoneyGood!