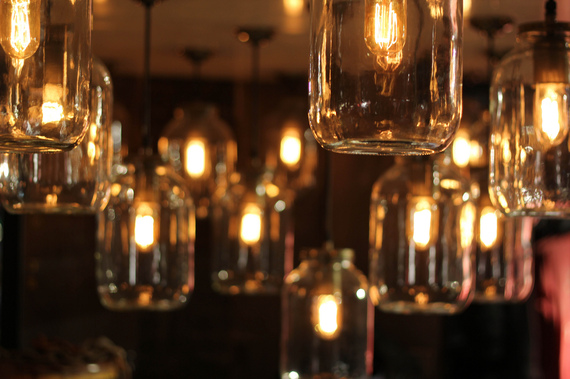 Great work cultures not only encourage individuals to be generous with each other at work, they also encourage companies to be generous with other businesses. Business-to-business generosity, demonstrated by generative business practices, makes it possible for us individually and collectively to grow by giving.
As individuals, we humans are generous by nature. In addition to simply feeling good, giving to others fuels our individual growth. When we are able to give to others we become more productive and engaged, enriching our own lives and the lives of others at the same time. Generative action --- being able to give to others while growing ourselves -- is critical to human flourishing.
Unfortunately, even work cultures that encourage us to help each other within our companies can stymie our collective generosity and growth when they prevent us as a group from helping others outside our business. Giving to other businesses is discouraged because it's assumed that generosity not only costs us something but also makes our business less competitive. We seldom think about how our business might help other businesses, or our communities, networks and industries, much less how our business might grow precisely because of this generosity. That's why, if we want work cultures where individuals and the company itself can become fully engaged, we need generative business practices.
Generative practices let us give and grow at the same time. In business, generative practices are normal operating processes -- building products, learning, designing a business model, partnering with other organizations, and managing the organization's culture or self -- that are core to your business's growth but that are done with a twist. The twist is that each of these practices is crafted to give other businesses opportunities to innovate, to learn, to expand, and ultimately to grow.
Some companies already use generative business practices, although they might not use this name for them. In my research among digital startups, software businesses, and even brick and mortar businesses, I've been able to identify scores of different practices that successful companies are using to give and grow at the same time. These examples, below, should help you see how easy it could be to adopt these practices in your own company.
Using generative practices like these, any company can give other businesses new opportunities to grow. Simultaneously, these same practices support the generous business's own growth, through stronger culture, more innovative product development, more robust business models, and more effective employee learning. More broadly, giving to others raises a company's expectations for its own behavior. Generous companies aim to share the best versions of whatever they do particularly well. This encourages them to draw on their strengths, to perform at their best, and to offer what's most meaningful to them -- three motivations that spur superior performance.
But what about corporate philanthropy, corporate social responsibility, and company-supported volunteering programs? Many of these worthwhile corporate programs are added on after the core work gets done, rather than being part of the company's deep culture. And, they emphasize 'giving away' while missing the element of self-development that is fundamental to growth.
Generous behavior must not only be part of company's everyday activities, but also benefit both the company and the businesses it interacts with before employees and the organization itself can grow to their full potential. When the core work in our organizations is designed to give to others while the company grows, how we want to act as individuals and how we act collectively towards others will be aligned. Both our work culture and our work practice will help us be productive and fully engaged, so that we're able to grow together at work.
CV Harquail, PhD, studies the intersection of organizational change and digital technology. She teaches management at Stevens Institute of Technology, is the co-founder of FeministsAtWork, and consults at AuthenticOrganizations. Follow her on twitter @cvharquail.