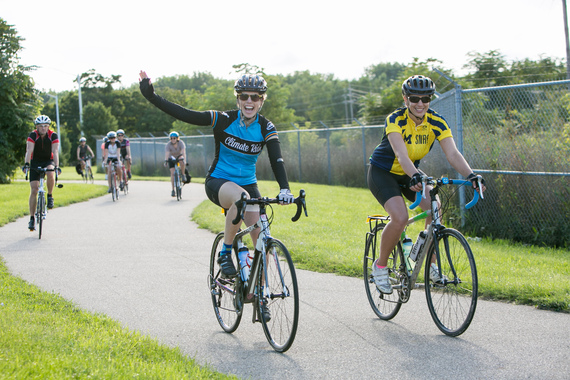 Caeli Quinn of Climate Ride (Courtesy Climate Ride)
They walk among us -- those agents of change. Sometimes, we just need to be reminded of who they actually are. Take note of five enterprising women who generate a powerful ripple effect and emerge as some of the finest agents of change this fall.
Caeli Quinn
"This is truly the defining issue of our time," says Caeli Quinn, the co-founder and executive director of Climate Ride. "The urgency of climate change and sustainability cannot be understated."
Well, neither can Quinn's commitment and resolve for that matter.
The resilient thirtysomething Montana resident and her Climate Ride team have been fueling a fascinating forward-thinking movement since 2008. What began as the first charitable ride for sustainability has morphed into one of the most impressive environmental endeavors worthy of our attention. That it revolves around cycling, green energy, combating climate change and promoting sustainability, among other monumental things, is noteworthy. But take note: Climate Ride produces a series of events throughout the year designed to raise awareness around environmental causes. These aren't small events either. The signature crop is a series of 300-mile bike rides through some of the country's most stunning and historic regions. A recent New York City to Washington D.C. ride, for instance, rolled through a number of vibrant cities and lush country roads. A Midwest ride and a California Wine Country ride earlier this year also stood out. After a day of pedaling, Climate Riders pause, regroup and can listen to motivational speakers (on site) clued in on environment issues and able to aptly illuminate the rewards of stepping into change-agent mode.
Better still is that participants can select organization they want to fundraise for. Roughly 100 beneficiary organizations are on a list in a number of arenas--clean energy, conservation and climate education among them. By year's end, Climate Ride distributes the proceeds from the events to the organizations.
Quinn says she wasn't really a cyclist until after college. Her "a-ha" moment occurred when she was bicycling through China and Burma in 2006. "Moving at the slow pace of a bicycle it was impossible to ignore my surroundings -- the poverty, environmental degradation; the extraordinary beauty blended with suffering; they were all there at once," she says. "Throughout my travels I saw that the bicycle is a powerful tool for change. One bicycle can lift a family in a developing country out of poverty. Or a bicycle ride can change the life of an affluent family so that they see the world differently, more slowly; and they might be motivated to use their resources to solve our profound environmental problems."
Unless you've been living a reality TV-induced coma, you must already know that those environmental problems are vast. Of the more than $335 billion that Americans gave to charity in 2013, Quinn notes that less than 3 percent went to environmental causes.
"Considering that four climate change impacts -- hurricane damage, real estate losses, energy costs and water costs -- are estimated to cost the U.S. almost $1.9 trillion annually by the year 2100 [according to a NRDC report], our investment in environmental causes is woefully outmatched. Our environmental issues do not live in isolation. They are linked to public health, economic vitality and our survival."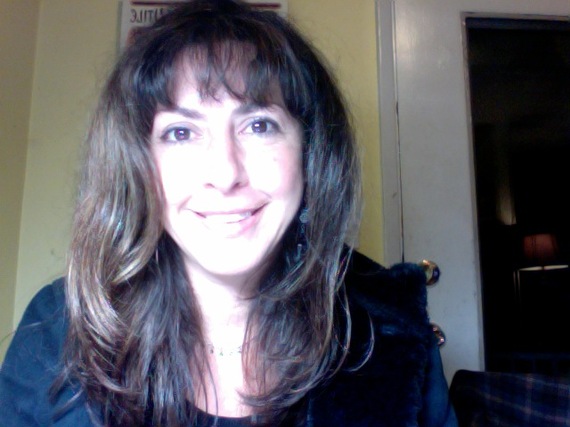 Dyane Leshin-Harwood
According to the National Institute of Mental Health, bipolar disorder affects approximately 5.7 million adult Americans. That's about 2.6 percent of the U.S. population age 18 and older every year. With stats like that, insights and allies come in handy.
Enter Dyane Leshin-Harwood.
The San Francisco Bay Area resident is a writer, mom and mental health advocate whose blog, "Birth of a New Brain," has been generating more interest of late. Some of that has to do with the writer's smooth creative style but there's also the woman's courage to take into account. By sharing her vulnerabilities and truths on living with bipolar disorder, she captures attention and wonderfully lures readers into wanting to know more about the illness.
Leshin-Harwood received a bipolar one diagnosis in 2007 -- at two months postpartum -- and is currently working on her book "Birth of a New Brain--Healing from Postpartum Bipolar Disorder." Since her diagnosis, she has weathered a series of emotional challenges that would thwart the most resilient souls out there. The writer continues moving through those challenges with rare states of grace, and now, as a fast-rising advocate within the bipolar and mental health communities -- she's currently among the nominees for a Health Advocate Award from WeGo Health -- she stands out as a memorable and refreshing surprise in the heavily populated blogosphere. This is one to watch.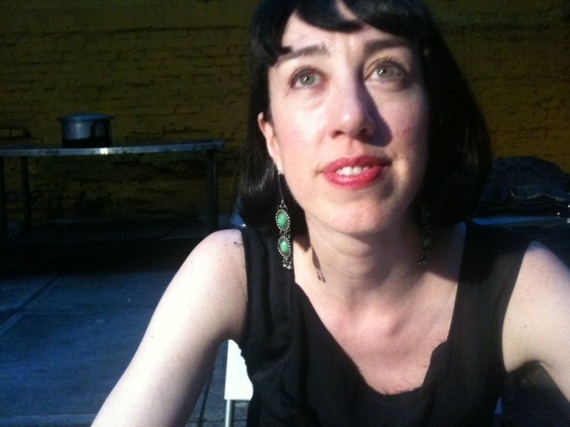 Courtesy angeladee.com
Angela Dee
Not long ago, I reported that Rack & Ruin was among the handful of web series you really should be watching. Spearheaded by the plucky Brit, Angela Dee, it deliciously skewers the fashion industry and yet somehow manages to have us root for its befuddled protagonist (Dee) as her character attempts to fit in in a world that truly seems beyond her reach.
But let's talk about Dee. What makes her an agent of change? Guts? Sure. Only strong-willed creatives out there can pull off launching such a well-produced endeavor with select resources. However, upon closer inspection, everything from the series' writing to its execution is above par. Beyond that, Dee stands out for creating a memorable comedy and a character that reminds us of something vital -- that unless our interior world is well dressed, the external one looks and feels positively drab. And that ... is no easy feat.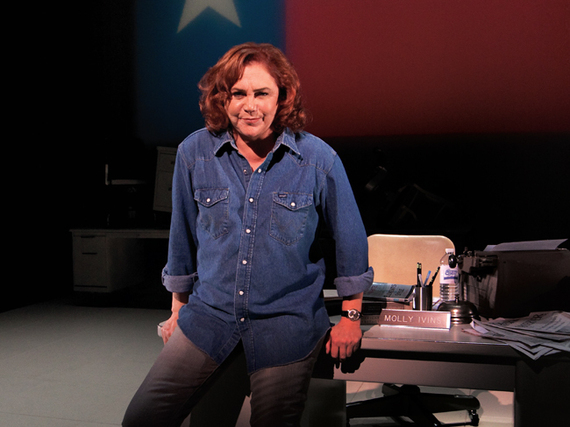 Courtesy "Red Hot Patriot"
Kathleen Turner
Earlier this week, Kathleen Turner--ever so resilient and passionate--appeared at the Chicago International Film Festival for a Q&A about her film and stage career. The 60-year-old actress, who is also a juror in the fest, appears in the upcoming Jim Carrey/Jeff Daniels outing Dumb and Dumber To. She was candid -- no surprise -- about the kind of Hollywood film roles available for woman of a certain age, acting on stage vs. on screen, and why she said yes to being part of the Dumb and Dumber sequel.
"I tell you ..." she mused to a packed theater. "I think it was my opportunity to finally actually say, on film, 'I don't look like I used to--get over it!'"
Turner's blunt honesty is, of course, just one of the things that make her stand out in the entertainment world and beyond. Yes, she turned heads in the 1980s and 1990s by taking on roles that were in alignment with her artistic integrity--Peggy Sue Got Married, Romancing the Stone, The Accidental Tourist, Body Heat, Prizzi's Honor, The War of the Roses, Serial Mom and The Virgin Suicides to note a few. And ... yes, the Oscar- , Golden Globe- and Tony-nominated actress knows how to bring down the house on stage, too--"Cat on a Hot Tin Roof," "Indiscretions," "The Graduate" and "Whose Afraid of Virginia Woolf."
But take a closer look at her advocacy for women's choice and supporting civil liberties over the decades and it's a potent reminder of Turner's reach. Her service as the chair of the Planned Parenthood Federation of America Board of Advocates stands out, as does the fact that she boldly testified before Congress on America's family planning program as well as the Equity of Prescription Insurance Contraception Coverage Act.
Courageous--that's true--but who can resist somebody who can take a deep interest on important matters and also take action to help create a sea change?
The fearless advocate for civil liberties now ventures forth with a new if not brassy endeavor--"Red Hot Patriot: The Kick-Ass Wit of Molly Ivins." The one-woman show, which hits Berkeley Rep in late November, has been generating rave reviews. It revolves around Ivins, the colorful, sharp-witted political journalist and best-selling author of "Bushwacked." Perhaps it's no surprise that Turner was drawn to such a prominent female figure.
"I truly love playing Molly Ivins. I've been a fan for as long as I can remember," she's said of the role. "She had a great sense of politics and what our responsibilities as citizens should be. Her commitment to her country and her knowledge and political savvy were just extraordinary."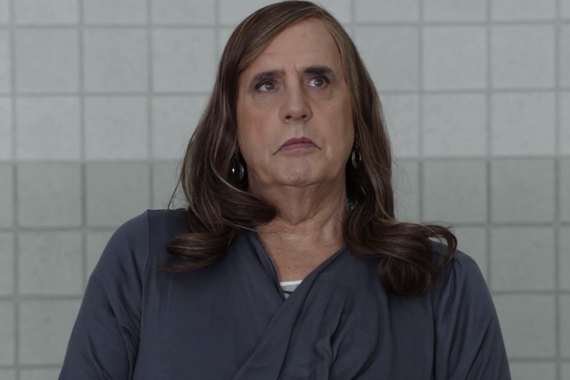 (Courtesy Amazon Studios)
Maura Pfefferman
Get to know this unforgettable person. Relish her on the new Amazon original series Transparent, by far one of the best shows of our time. Headliner Jeffrey Tambor (Arrested Development) so beautifully brings Maura to life and in the process casts us under his spell playing a divorced father who, in his autumn of his life, bravely reintroduces himself as a woman to his family. Under the pen and direction of Jill Soloway (writer/producer of Six Feet Under), the series also reminds us of what's missing in a vast majority of standard and cable offerings these days -- depth.
But let's talk about Maura. What grace. What raw emotion. What vulnerability. What a relief.
We haven't seen somebody this real on screen in some time. Maneuvering through what appears to be the minefield that is gender identity, Maura gives us somebody to care for, to root for and -- this is good -- want to know. Even better, Maura isn't just about "Maura." Not really. She's all about finally taking a stand -- for herself. Nor is Transparent just about a man who finally outs himself that he identifies as a woman. This is an outing about people and relationships -- with the self and others -- and the boundary-strengthening tasks we all must face at various points in our lives.
Transparent has already been renewed for another season. That means more Tambor -- and more Maura, a revolutionary character that is changing the way we look at ourselves and the relationships filling our lives. Onward ...