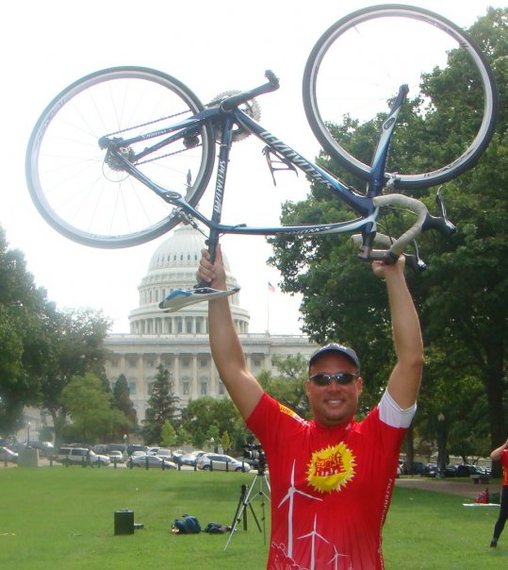 They walk among us--those agents of change--but sometimes, we just need to be reminded of who they are, especially in an era where the media remains over-focused on the backside of a Kardashian and the antics of a Bieber or an Atlanta housewife. Meet five souls who rise above the masses.
Blake Holiday
"We took this concept of bringing the charitable model that many health-related organizations have had extraordinary success with, and brought that to the sustainability and bicycle advocacy sector." So says Blake Holiday, national events director for Climate Ride.
Inspiring words from one of the more fierce advocates for environmental sustainability. Especially now ... when the environmental movement has officially leaped beyond "movement" to become, well ... we can it ongoing advocacy but I like to think of it as a "ride" we all must take.
Which is what makes Climate Ride and what Holiday does, specifically, so unique. Since its beginnings seven years ago, Climate Ride has evolved into a sea-changing enterprise. Cycling, green energy, combating climate change and promoting sustainability are among its top priorities, however it's the series of events it produces annually to raise awareness on environmental issues while enhancing team-building and community that stands out. Hoilday's influence is vast. He researches locales around the country in which these events can roll out and truly is an integral part in designing the various cycling and hiking trips.
"Each one is a unique journey," he says. "I love logistics, but I always try find what the soul is of a region where I'm designing an event, and I hope to bring that area's personality to the events we create."
Some of the most impressive events are a series of 300-mile bike rides through some of the country's most stunning and often historic regions. This year's crop includes a California North Coast ride (May 17-21), Climate Ride Northeast and Midwest (both in September), among others. After a day of pedaling or hiking participants pause, regroup and can listen to motivational speakers (on site) clued in on environment issues. Beforehand, participants can select organizations for which they want to fundraise. More than 120 beneficiary organizations are on a list in a number of arenas--clean energy, conservation and climate education among them. By year's end, Climate Ride, a 501(c)(3) with Board President Tim Frick at the helm, distributes the proceeds from the events to the organizations.
"Climate Rides and Hikes are designed to be journeys with purpose," Holiday notes. "With 150-200 participants per event, a really great community forms during the four or five days of the events. It's just the right size to have the feel of a large trip, while being intimate enough so that you don't feel lost in the crowd. It's a great balance."
Still, it's evident that Climate Ride also occupies a truly unique position in the overall environmental movement.
"We've always worked to highlight the idea that bicycling is part of the overall solution to the climate change challenge, but as our beneficiary program has expanded, we've become a nexus of connection between so many organizations," Holiday says. "It's exciting to see how our beneficiaries and their supporters come together to learn, network and be inspired. I like to think of Climate Ride as the 'golf course' of the environmental movement."
Last year, Climate Ride distributed $725,000 in grants to 109 organizations and for many of them, Climate Ride was the largest 2014 donor. The organizations use the funds for critical projects that promote solutions to issues ranging from sustainability to active transportation.
"Except for the government, we are the largest private grantor to bicycle advocacy efforts in the country, which I find amazing," Holiday points out. "We're making a measurable impact, and that's the most rewarding part of all."
As for the actual riders and hikers who train and raise money, they, themselves are true agents of change. Talk about an eclectic bunch--leaders of NGOs, bicycle advocates, eco-heroes, thought leaders, families, and everyday people who have a deep value for the future.
"There's nothing like spending a week on the road with them and learning about what they're doing to make the world a better place," Holiday says. "I couldn't be in better company."
Learn more about Climate Ride here and here and here.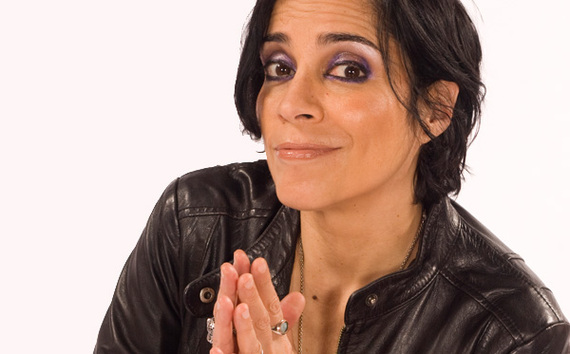 Marga Gomez
She's a comedian, writer, performer and the rarest of rare treats--a triple winner of San Francisco Bay Guardian's "Best Comedian" award. The backstory: Gomez dove head first into the comedy scene more than two decades ago in San Francisco. She was heralded for being a comedic Latina prowess--high energy, infectious good juju and all that. She was also out and proud and, as she puts it "slightly dorky and tragically sexy." That she was doing all this at a time when hardly any gay female comics were out stood out considerably, but so, too, did Gomez's work. There's only a small population of comics able affect a crowd so swimmingly and Gomez is among that posse. True, she's now considered a San Francisco icon, but her work stretches beyond the perimeters of The City. She's been featured on HBO, LOGO and has given birth to a gaggle of solo plays and performs and travels regularly. Learn more about her shows, like the savage "Not Getting Any Younger," here. So, what makes this creature a memorable Agent of Change? Not all comedy souls boast "presence." Gomez does. But she's also a champion for her "tribe"--for lack of a better word--too. A fierce advocate for LGBT rights and other civil rights issues, she's often at the front lines cheering on necessary freedoms and the natural right to simply be just as you are, whoever you are. It seems to prove, perhaps, that if there's a punchline to be found in something like prejudice and discrimination, it's that ultimately, the good manages to outshine everything else. Cheers to that. Cheers to Gomez.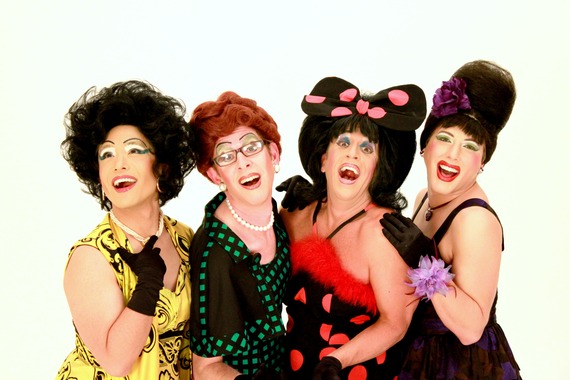 The Kinsey Sicks
They are dubbed as America's most adventurous, longest-running drag a cappella quartet--20 years and counting. But come to think of it: The Kinsey Sicks may just be the only one out there doing exactly what they do. And they've done quite a bit: An Off-Broadway show, an extended run in Vegas, two feature films, eight albums, and appearances throughout the U.S. (in more than 40 states in fact). What makes this deliciously robust troupe so irresistible and, in fact, progressive is--how do I put this?--balls. As in chutzpah. Drag in and of itself is a true art form. To make a living doing it is a miracle. Toss singing into the mix--well, this is no easy mountain to conquer. With shows like "America's Next Top" and "Oy Vey in a Manger," the San Francisco-based entourage has remarkable vocal range and comedic chops. They are also terrifically lewd and crude on stage, something which audiences relish. So, here's what's currently unfolding: The gals are about to hit--and, as they proudly note, "conquer"-- the Edinburgh Fringe Festival. Precisely one week after The Kinsey Sicks announced a month-long campaign to attract $24,500 on Kickstarter to attend the famous fest abroad, they achieved that monetary goal. The campaign stunned Kickstarter, too--the company highlighted the effort on its front page. More contributions are rolling in--the gals wouldn't have it any other way, truth be told. A girl's gotta eat overseas, after all. In all seriousness, they ladies have made a bold declaration: that the world has until March 26 to make what the group describes as a "soon-to-be-regretted contribution." Participating in The Fringe costs the gals approximately $16,000 more than they have raised, but they are indeed on a roll. The additional support will help increase the group's visibility - and their trademark take-no-prisoners satire and social critique - at the festival. A key goal: "to enable a gutsy, boundary-breaking, wildly original, unapologetically out and progressive drag a cappella quartet to have a shot at breaking into the international arts market and shaking things up around the world." Nicely put ladies. Oh yes. Get to know them: Meet Rachel (Harvard-trained civil rights lawyer Ben Schatz), Trixie (actor/singer/designer Jeff Manabat), Trampolina (the talented Spencer Brown/ Daisy Buckët who is a fierce AIDS advocate by day), and Winnie (Nathan Marken, taking over from longtime Sicks-er Irwin Keller). Learn more here.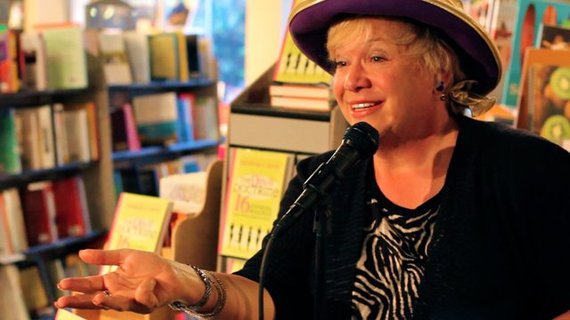 Jan Wahl
She's a woman of many hats--literally. In fact, West Coasters already know that Wahl is best known for wearing a different bonnet every day. Her rotating headdresses are her signature trademark in the Bay Area, not to mention her popular film critiques and celebrity interviews on KRON 4 and KCBS Radio--think Ebert and Siskel of yore, minus one, add some estrogen, a bit more pizazz and a rare kind of humorous and blunt honesty, and that's Wahl. However, what makes the Northern California personality stand out considerably is a deep commitment to her community, particularly the LGBT community. A frequent emcee of various events, Wahl does not taken her local celebrity status lightly. Far from it. The Emmy-winner's commitment to civil rights advocacy, long before it finally landed into the cultural consciousness and mainstream, is noteworthy. Wahl's media presence also helped, and still does, give a face and a voice and an image to "the cause" as it were. It's nice to garner attention and good fortune for one's creative works, but to take it to another level ... and generously spill it back into the community, well, we tip our hats to that.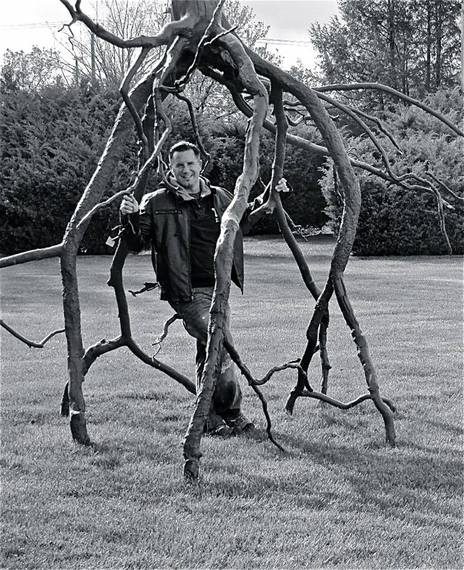 Gregory Bondi
Poetry. Deep thoughts. Powerful messages. Transformation. A winning combo? Yes. So, here's the good news: In a Facebook- and Twitter-infested world, where the illusion that greater connection--real connection--between people is being made when, in fact, there's strong evidence that the opposite is more likely to be true, it's refreshing to locate in the Here and Now the man known as Gregory Bondi. The California-based spiritual teacher and author culls from his inspirations and deep appreciations for mysticism, which he developed at an early age. More than a year ago, he launched his Fire and Emptiness enterprise, in which he works with individuals through non-duality teachings--mostly through books, online courses, mentoring, clarity consulting and "poetry on Self-knowledge and Self-realization." Full circle--the poetry. This month, Bondi releases "Songs of Silence," a collection of teachings in verse. At their essence, these poems are akin to spiritual road signs that point to the deepest Truth. Think of it as a companion for readers "on their journey home." Bondi notes: "Poems burn fierce, hot, strong, and quick, and if you do not catch the heat as it passes, they are gone." Take note of his first publication in the foundation series for Fire and Emptiness, too, "The Truth of Who You Are, The Direct Path to Self-Knowledge." A true agent of change, Bondi is among a small population of today's modern-day mystics. And in a world whose media seems remarkably committed to exploring what happens on the surface, how great is it to discover that there are those among us committed to going deeper--and showing us how to do that, too.