It's hard not to associate Juice Newton with her 1981 breakout hit, "Queen of Hearts"-- that was more than 30 years ago for you '80s lovers out there -- but the pop and country singer/guitarist's passions for music stretch even father back. The five-time Grammy-nominated performer, whose hits "Angel of the Morning" and, of course, "Queen of Hearts," found her celebrity soaring back in the '80s, is rooted in folk music and some '60s pop and rock. All of that will come to light when Newton hits Yoshi's in San Francisco Nov. 13. I recently caught up with Newton to learn more about the upcoming gig -- her first in the city in some time -- and how she has weathered the often stormy roads of stardom and beyond.
Q: The Yoshi's gig will be an acoustic show?
A: Yes. I haven't done an acoustic show in about five years. It just wasn't working out in any of the venues that we were going to. This year, I got asked about it. We've done it twice and this will be the third time, so it will pretty sterling the third go around. But we've made some hard arrangement decisions because we had to take those big power ballads and work them into an acoustic setting. So, we'll have a bass and an acoustic guitar. It was challenging to make it work but we all feel good presenting those tunes.
In showbiz, oftentimes there are bursts of bright lights, then they fade, and then return. For you, what's the trick to staying grounded during the process?
For me, I've always liked the music. Even if I was on the radio, or off. It never mattered -- I tried to stay in good singing shape. I just like to sing. I like doing it. That's what has kept me going. It's not necessarily about having big trucks and tour buses and all that. If you like to get up there and challenge yourself, that should be a satisfying experience.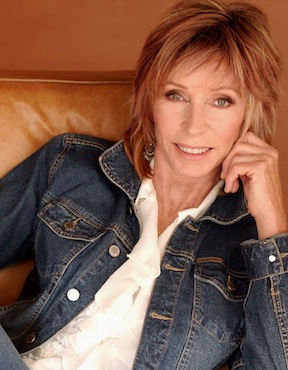 Photo: Courtesy Juice Newton Tours LLC
What do you love most about singing?
It's the challenge -- can I hit the note? [Laughs]. Can I express an emotion that people can step into? Every song is a different coat. It's a coat of many colors. It's a persona. Each song is a journey.
When did you first know that you wanted to sing; that you had to be a singer?
When I was 13.
OK. What happened then?
I started getting paid to sing, which I thought was whacky.
Where was that?
In Virginia. In the summertime. They had coffeehouses. I started singing in those coffeehouses. It was very cool and I was very fortunate.
Did you take music in school or was there one individual that really sparked your interest?
I took chorus in high school and I had an acoustic guitar, but I had really good friends who were older than I was -- they were also musicians -- and it was kind of a clique, a little gang. We sort of didn't fit in other places but we did fit in with music.

When fame found you, how did you respond?
I actually thought it was terrific, but I was out on the road and having all these commitments that were in place before anything hit big. My manager called and said, 'You have a bonafide No. 1 hit.' And I said, 'That's great, but I really got to go and get on stage.' It did not feel as real as it could have been because I was working. I mean, I didn't have trucks and buses. It was motor homes and cars.
What other artists inspired you?
Bob Dylan. How can you not look at somebody who is as prolific and has such a point of view? But I actually came up in the folk music era--Tom Waits, Gordon Lightfoot. Story songs.
What's some of the best advice you've been given about life?
Well ... that you should pick something to do that you like. Before you know it, that is the only thing you are doing. And if you don't like it, that's a tragedy. That's a sadness. I have a daughter, who is a writer, but she was encouraged to get a degree in business, but that was not where her heart was. I know in my gut, she will go on and be a writer. She has just the right words in her vocabulary. So ... try to pick something that you really like.
And what's one of the most interesting things you've learned about yourself lately?
I am amazed by how many small details of useless information that I actually know. [Laughs]
Catch Juice Newton at Yoshi's in San Francisco on Tuesday Nov. 13 Keep track of her upcoming shows across the country here.