From GroundReport.com,the world's most trusted citizen journalism platform.
By Dawn Ganu
US President Barack Obama will visit Cape Coast Castle, a former slavery outpost in Ghana, on Saturday, July 11. Here he will witness some of the most gruesome images of the Slave Trade that saw the exportation of millions of Black Africans across the Atlantic to the Americas and Europe.
The Cape Coast Castle was the main point of departure for many slaves captured from the hinterlands and sold to slave merchants who transported them to America.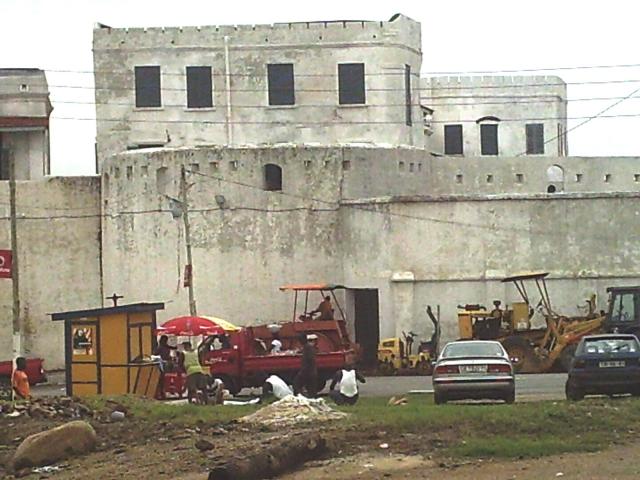 The building was started by Swedes in 1654 and completed by the British after they captured the castle and transformed it into the capital of their colonial administration of then 'Gold Coast' - now Ghana.
Many slaves died in this castle as a result of the dehumanizing treatments they received at the hands of their captors.
It has become one of the most prominent sites for Africans from the diaspora to 'link' to their roots. Visitors often break down and weep when they get to see the treatment of their ancestors.
The Cape Coast Castle houses a museum where relics of the slave trade are kept.
President Barack Obama and First Lady Michelle Obama will be the biggest visitors the Cape Coast Castle has received since the end of the slave trade.
The Cape Coast Castle has become a major destination for those tracing the routes of the slave trade.
Go to GroundReport.com for more coverage from Ghana. GroundReport is a citizen journalism platform that allows anyone to publish global news and earn money.