When Arnold Schwarzenegger won the 2003 California governor recall election, the nation was surprised to hear of an actor leaving Hollywood for high ranking political office. In the United States, the occurrence of this "Governator" type situation is rare. However, that is not the case in India. With nearly 550 million voters, the largest election in the history of mankind was a star studded affair with 20 Indian celebrities running for a seat in the parliamentary Lok Sabha elections.
65-year-old classical dancer and Bollywood actress, Hema Malini, often referred to as "Dream Girl" in her prime, won in Mathura for the BJP against incumbent Jayant Chaudhary, nearly doubling his vote total. However, this was not Malini's first stint with politics as she had spent six years in India's upper parliamentary house, the Rajya Sabha, from 2003-2009.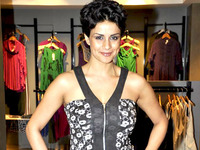 In Chandigarh, it was star versus star with IIFA awarding winning actress Kirron Kher defeating former Miss India, Gul Panag, in her first attempt at political office.
Of the male victors, Gujarati funny man Paresh Rawal decisively won his district in Ahmedabad East, while "tough guy" Shatrughan Sinha secured his district of Patna Saheb, which he has held since 2009. Film hero Vinod Khanna reclaimed his seat from Punjab's Gurdaspur constituency after losing it in 2009.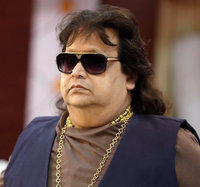 The notable celebrity losers in these Lok Sabha elections were music giant Bappi Lahiri, actress Nagma, and actor Raj Babbar.
The common theme differentiating the triumphant celebrities from the defeated was their political alliance. Of the eight stars that ran under the BJP name, only "gold-man" Bappi Lahiri lost. Although their name power contributed weight to their victory, for the most part they rode on the Modi-led BJP coattails. Hema Malini acknowledges the people's mandate for the BJP in an interview with IBNlive revealing, "of course the [Modi] wave gave an edge to all BJP candidates. I won because of Modi, but the wide margin by which I won was because of my own personal standing in the constituency."
Modi was the true hero in the 2014 parliamentary elections, leading his party to their best performance ever with 282 seats and a majority in the Lok Sabha. Some people would say the stars aligned for Modi and the BJP. However, it seems that Modi was the one aligning the stars and able to channel their popularity to campaign esteem. In the words of Bollywood's revered producer, director, and talk show host, Karan Johar, "BJP ....the first major Blockbuster of the year!!!! Huge opening and no sign of a Monday drop!!!"