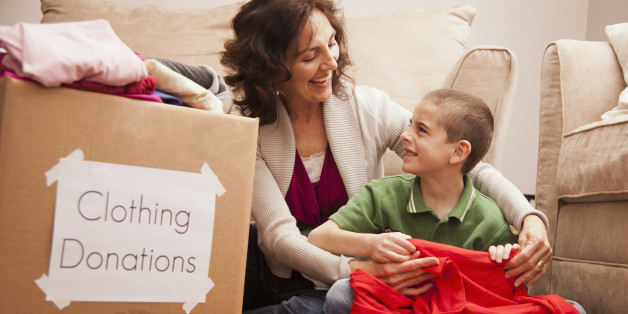 I grew up in South Philadelphia in the 60's and 70's. My neighborhood was low-income and marred with symptoms of urban blight: boarded-up businesses, buildings in disrepair, a lack of city services. I lived among several warring gangs that threatened bodily harm to any outsider. I watched as many of my peers ended up incarcerated or hooked on drugs or murdered. I was raised by a hard-working single mother with an 8th grade education who worked a low wage job and an alcohol- and drug-abusing father who spent time in prison. The odds were definitively not in my favor.
Then something changed. In 1974, the Christian Street Y, my local YMCA, was renovated. I remember entering the building for the first time and feeling awe that such a shiny, new building would be located in my neighborhood. We were so proud of that building, proud that it was our YMCA and proud that it was nicer than the YMCAs in richer parts of town. We walked into that Y and felt like we could escape. We didn't have to worry about whether we would be safe or what might happen if our dads came home that night. We could just be kids.
It wasn't just a nice building. The Christian Street Y was full of incredible people committed to improving our neighborhood and our lives. The managers, Bill Morton and Kenneth Woods, increased my basketball skills exponentially but also taught me life lessons I carry with me today -- about humility, respect and trust. They maintained strict order and discipline but also gave us space to just have fun.
As I got older, I began to understand that charities did not simply fall from the sky. They depend on many caring people and institutions. By the mid-1990s the Christian Street Y that was once brand-new had fallen into disrepair. Because the YMCA was such a life-changing place for me, I was asked to chair its board of managers and lead a campaign to raise funds to rehabilitate the building. Through extensive outreach, we were able to raise more than $700,000 to refurbish the Y. Never have I felt more proud than when I was able to help facilitate a dream for the kids who came after me, to lift up an organization that empowered me to learn what I was capable of.
I often think about the good people who gave so that I could succeed. I ended up being the first in my family to go to college, and then went on to receive a law degree and earn my CPA. Today, as I go about my work at the BBB Wise Giving Alliance evaluating the trustworthiness of charities, I think of what each charity means to the vitality of our society and what each dollar donated means to them.
Charitable organizations provide hope for the hopeless. They work to create a more just society. They offer outlets for the expression of our generosity. They take on the most pressing and intractable problems with commitment and devotion. They support the arts, healthcare, clean environment, crime prevention, animal welfare, civil and human rights, poverty eradication, and education.
Charities are vital to our society. As such, we need to hold them to high standards and rigorously evaluate their activities. Fortunately, the vast majority of charities do commendable work with the resources they have. But we do find rare instances of charities that abuse our trust. It angers me when I discover people who mismanage donations or, worse, use charities to line their own pockets. I regularly receive calls from well-meaning people who did not check out the charity before giving. Sometimes they will have inadvertently donated to charities that do not meet standards, or they may have realized after the fact that their dollar wasn't being used as they thought. I am heartbroken when unethical people take advantage of those who contribute to charity. But I also regularly receive calls from those who are looking for our advice on charitable appeals or opinions on specific charities. I am thrilled when I know their limited dollars are going to trustworthy charities -- charities that will do the best work possible to solve a problem.
The Christian Street Y enabled me to dream. But most of us have stories of how we were touched by the good work of a charity. This #GivingTuesday, give to organizations that deserve your time and money. Give to organizations that will help make dreams come true -- whether that dream is a cure for cancer, a clean environment or an end to animal abuse. Give generously, and give wisely.
This post is part of a series produced in celebration of #GivingTuesday, which will take place this year (2014) on December 2. The idea behind #GivingTuesday is to kickoff the holiday-giving season, in the same way that Black Friday and Cyber Monday kickoff the holiday-shopping season. The Huffington Post will feature posts on #GivingTuesday all month in November. To see all the posts in the series, visit here; follow the conversation via #GivingTuesday and learn more here.
And if you'd like to share your own #GivingTuesday story, please send us your 500-850-word post to impactblogs@huffingtonpost.com.