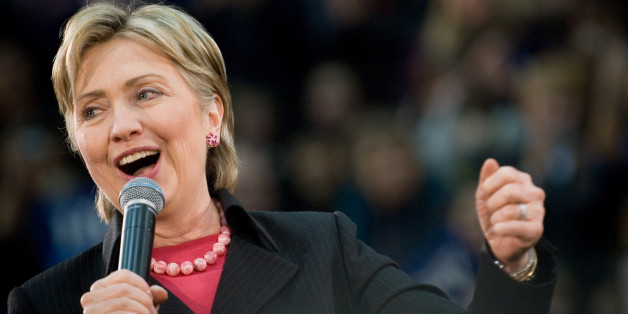 Hillary Clinton is expected to win convincingly in South Carolina. She's had the lead in every pre-election poll and she is currently up 26.6% according to the Real Clear Politics polling average.
The big story, and the issue that has dominated the narrative, is Clinton's strong appeal in the African-American community. This is certainly one of the key reasons for her strength in South Carolina.
In part, it is basic arithmetic. Clinton is dominating Sanders among African Americans, and blacks make up the majority of South Carolina Democrats. In 2008, the last contested Democratic presidential primary in the state, African Americans made up 54% of primary voters.
But, why does she have such strength among black voters?
First, Hillary and Bill Clinton have built relationships in the African American community for decades. She has the endorsement of the Congressional Black Caucus PAC, as well as most key African American leaders in South Carolina, including the state's most powerful Democrat, U.S. Representative Jim Clyburn.
Second, Clinton has aligned herself more closely with Barack Obama than has Sanders. Though she competed against Obama for the Democratic nomination in 2008, she served in his cabinet and supports the vast majority of his policies. And, Obama remains extremely popular in the African American community.
Third, Clinton has embraced the Democratic Party label more fervently than has Sanders. This is important in South Carolina because the Democratic Party remains popular in the African American community. After all, Democrats pushed through landmark legislation (the Civil Rights Act of 1964 and the Voting Rights Act of 1965) and nearly all of the state's black elected officials are Democrats. The most notable exception is Republican U.S. Senator, Tim Scott.
Similarly, there is not a strong anti-establishment current among South Carolina's African Americans. We saw clear evidence of this sentiment among the state's Republican voters. This largely white slice of the electorate backed the ultimate anti-Washington candidate, Donald Trump in the state's Republican primary on February 20. Moreover, Cruz finished a close third, another candidate who taps into anger and frustration with the current political system. That same anti-establishment sentiment is not apparent among African-American voters in South Carolina.
But, there is final reason for Clinton's appeal in South Carolina.
She is more moderate than Bernie Sanders, and this matters in South Carolina (and in the South more generally), even among Democrats. As an example, 42% of Democratic primary voters identified as moderates and 15% as conservatives in the state's exit polls from 2008. As a point of comparison, the 2016 New Hampshire Democratic primary exit polls showed that just 27% of voters were moderates and only 4% identified as conservative.
Looking forward, the electoral map is shaping up quite nicely for Clinton. Her advantages in South Carolina should carry over to the next major round of primaries on March 1. Seven southern states hold contests on Super Tuesday, and in nearly all of those states African Americans will play a major role in deciding the outcome. Victories by Clinton in these contests will go a long way to propelling her to the nomination.
Gibbs Knotts is Professor and Department Chair of Political Science at the College of Charleston.