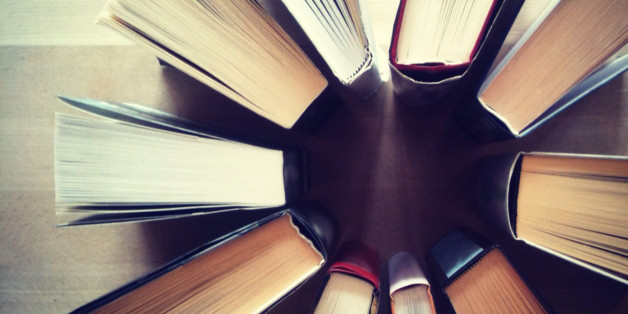 The books you have on your bookshelves or just laying in stacks all around your room, like me, represent your life whether you like it or not. If you looked over at your bookshelf right now and scanned the titles and covers of your books -- what do you see? You may see some of your favorite books or you might come across that book you had to read for English that you absolutely dreaded. Did you start to think of a memory connected to that specific book? Did you think about where you read it? All the thoughts that flew through your mind when you looked at your books are a part of your life.
I just glanced over at the big bookshelf I have in the corner of my room right next to my bed. I've probably looked at this bookshelf hundreds of times since I put it in my room and still every time I look I see a different book. I glance and, oh wait, there is another. New books to reflect on, admire, re-read, flip through or even plan to throw out. All of those words are a part of you. Whether you remember them or not, they are there.
Do me a favor. Go pick up a random book from the closest bookshelf. What is it called? Who's the author? Why did you pick it? Whatever your answer to that last question is what I'm talking about. You felt something. I don't know what that is, because most likely I don't know you in person, but I can assume it made you experience something. I genuinely hope that it brought back good memories, but maybe it didn't. It could be the book that made you realize something about yourself. I know there have been plenty of books that I've read that have taught me hard lessons to learn. I didn't want to deal with the difficulties of my life at that time or I was being lazy and the author pretty much made a mockery out of laziness. I finally got my stuff done because I didn't want to be that character. This seems to happen to me a lot. Whenever I have a lot going on in my head I use reading and even writing as a crutch.
Every book I've ever read has given me a new perspective. Even if what I was reading was fiction with made up characters and plots, I still learned something. When I read a book, I don't just "read it." I experience it, or at least I try to. I hope that by the last word on the last page, the word the author has written makes me feel something. That something could be hatred of a character, or maybe it's the tears welling up in my eyes or even yours. Maybe you are happy -- the action of just reading a book makes you happy. Reading makes me happy. That's why books are so important to me. They helped me learn things about myself and the world that I didn't think I needed to know. Books on my bookshelf have opened my eyes.