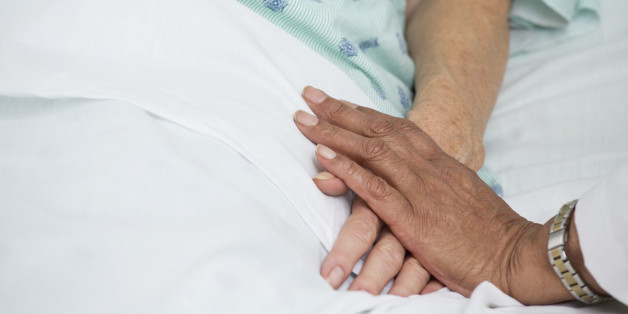 "I can't breathe."
By now, we've all listened to those words.
By now, we've all heard the story of the 43-year-old father from New York who was slammed into the ground, put into an illegal chokehold and ignored while screaming for mercy.
By now, we've all realized that this conversation is much greater than the sum of its parts -- more heartbreaking in its breadth than the tragic stories of Eric Garner, Trayvon Martin, Oscar Grant, and the so many others like them alone. This conversation is about race, about inequity, about the systems and the cycles that have for too long fostered and harbored a culture of violence, poverty, and hate.
On Wednesday, Dec. 10, 2014 -- on the United Nations' (UN) International Human Rights Day -- over 70 medical schools from across the United States observed "die-ins" to call on medical institutions across the globe to respond to violence and race-related trauma by addressing racism and racial discrimination as issues of public health.
But how does race affect public health? Here are three points we should be talking about:
1. Racial discrimination can have life-long health effects.
In 2012, researchers reviewed 121 studies regarding the role of racial discrimination on childhood/adolescent health and found startling results: With over 76 percent showing strong associations between racial discrimination and negative consequences on mental health, it was no surprise to see that discrimination can serve as chronic social-environmental stressor having a significant effect on both physiological symptoms and overall health. The meta-analysis showed that childhood experiences during which one was treated disrespectfully or made to feel inferior or unintelligent were correlated with future problems with behavior, overall health, and pregnancy outcomes. Furthermore, other reports have indicated racial discrimination also has a negative effect on several health indicators, including patients' ability to utilize existing resources, patient-provider communication, and delays in filling prescriptions.
2. African-American patients have significantly worse health outcomes.
In 2010, a report by the American College of Physicians highlighted that African Americans fared worse that peers on 19 of 38 core quality-of-care measures with a 2008 report attributing these disparities to the fact that physicians seeing high numbers of low-income minority patients are often paid less and provided less resources. Overall, 55 percent of physicians agree that "minority patients generally receive lower quality care than white patients," with 62 percent adding that "they have witnessed a patient receive poor quality health care because of the patient's race or ethnicity."
3. African Americans are strikingly underrepresented in medicine.
While African Americans compromise approximately 13 percent of the total U.S. population, only 4 percent of U.S. physicians are African American. Of all students accepted into medical school across the country in 2012, only 1,332 were African American. And in looking over the past decade, the rate of African-American males applying to medical school has fallen while rates of Asian and Hispanic male applicants has risen during the same period. With physician workforce diversity leading to improved access and increased patient satisfaction, these numbers are especially troubling.
As medical students, health care professionals, and supporters all across the country come together for #WhiteCoats4BlackLives demonstrations, we do so with the understanding that the status quo is not acceptable, that the path we are headed down is not sustainable, and our lack of discussion on race in this country is not healthy. We have issues of disparity that should be talked about, challenges of inequity that need to be addressed, and obstacles like poverty and violence that must be overcome.
Decades ago, Dr. Martin Luther King Jr. reminded us that "Human progress is neither automatic nor inevitable ... Every step toward the goal of justice requires sacrifice, suffering, and struggle." And as we have witnessed sacrifice and watched suffering, it is now upon us to struggle forward -- to struggle as individuals, as communities, and as a nation towards a better tomorrow.
Because if we don't and we wait too long, we too will find ourselves screaming for mercy, and we too will be ignored.