Unassuming tourists who decided to visit New York's Governors Island a few weekends ago were slightly bewildered at the sight of their fellow companions standing in line to get on the ferry. The overall concentration of elaborate hairpieces, paper parasols, boater hats and suspenders was exceptionally high for an August 2013 morning in downtown Manhattan. The ferry was not in fact a time machine transporting people to the 1920s, "Midnight in Paris" style, but a way to get to the bi-annual Governor's Island Jazz Age Lawn Party.
*Bees knee's - fantastic, smashing, amazing, wonderful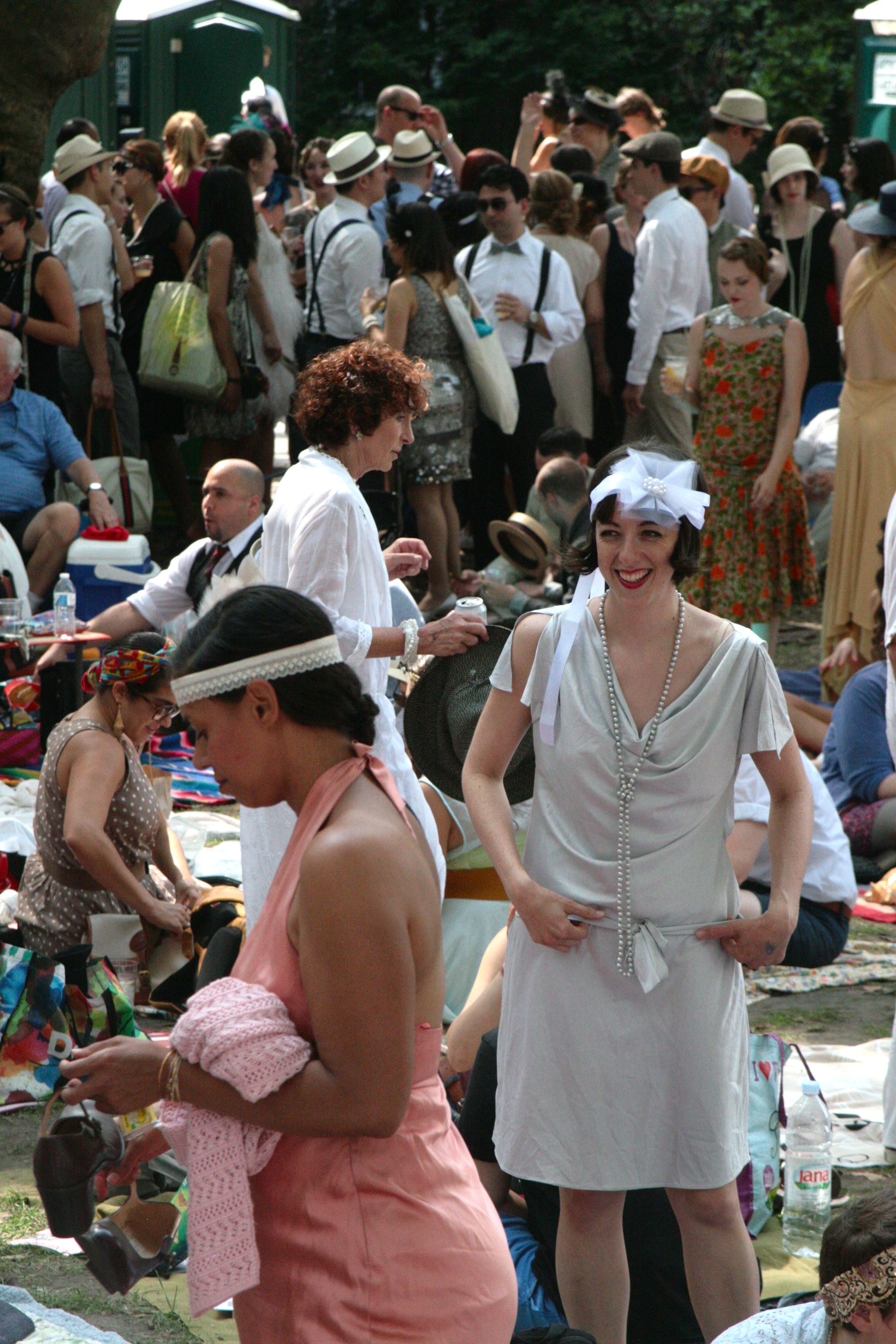 The increasingly popular two-day event, held for the eighth time and hosted by Michael Arenella's Dreamland Orchestra attracted hundreds of visitors in Great Gatsby-esque attire.
Governors Island is a historic site located in New York Harbor, just several hundred yards from both Manhattan and Brooklyn. Before the city opened it to the public in 2003, the island housed a military and later United States Coast Guard base.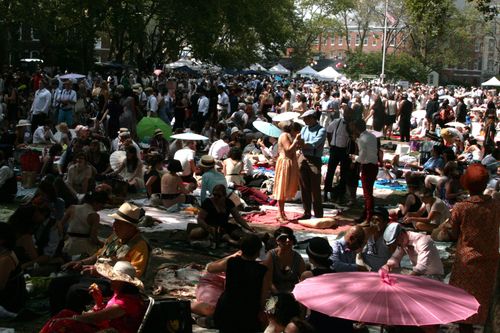 Last weekend the lawn in the center of the island quickly became a crowded sea of blankets with elaborate picnic spreads. Sailor-outfit-clad children were running around with a highly authentic air of bedraggled streetlings à la Charlie Chaplin's "The Kid" covered in dirt from the worn out area by the stage.
While the kids looked effortlessly genuine, the adults were trying hard. Women's outfits ranged from short and shiny red fringe dresses only vaguely reminiscent of flapper style, to original 1920s lace shifts. Bejeweled headbands or feathers were a must. For men, light-colored suits dominated, along with flat straw hats and bow ties.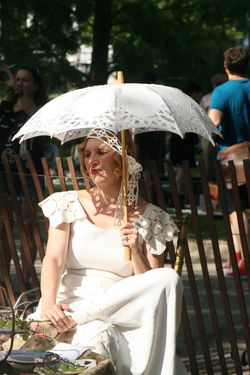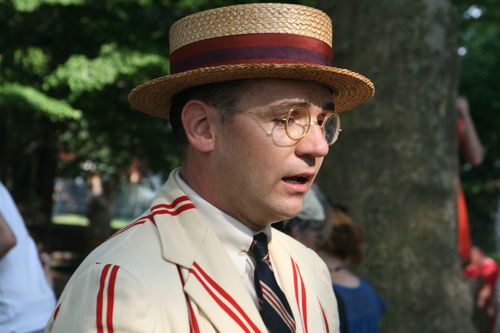 The Dreamland Orchestra in full-on gondolieri outfits played tunes such as "Alexander's Ragtime Band" and "Mack the Knife" to a full dance floor. The dancers, shaded by tall trees that remember the actual Roaring Twenties, were interrupted every once in a while with cabaret acts from several troupes including the aptly named Dreamland Follies and Roddy Caravella and the Canarsie Wobblers.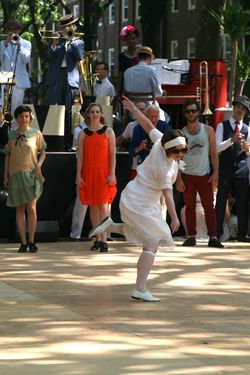 The dancers could also show off their moves in a Charleston contest. Pictured is the third place winner
Michael Arenella, the Clark Gable look-alike bandleader added to the experience by speaking in the soft affect of the era (and yes, I do realize Clark Gable became famous a decade later). You would half-expect him to add Jay Gatsby's signature 'Old Sport' at the end of each sentence.
While even the food served at the event was authentic 1920s fare, one glance at the crowd was enough to be reminded that the 21st century is inescapable - no matter how many parts of their outfit came from their great-great-grandparent's closet, the iPhone, iPad and DSLR camera were dead giveaway accessories people weren't willing to give up.