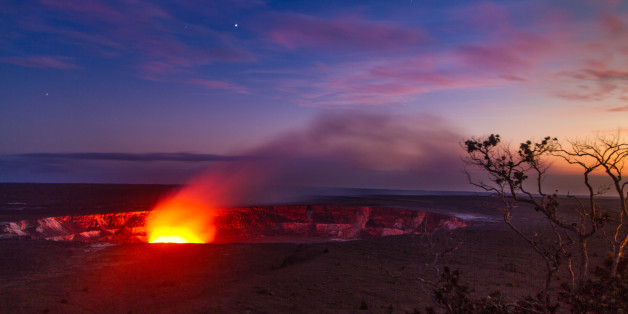 The Island of Hawai'i is the largest of all the Hawaiian Islands, at roughly 4087 sq. miles it is larger than all the other major islands combined. It is a geographic wonder that boasts 11 of the 13 climate zones on the planet. There is a lot space and a tremendous amount of natural beauty on Hawai'i Island. But despite all of the magnificence that surrounds us on the Big Island we face daunting challenges in making sure that those we serve get what they need.
A 2010 report put out by the White House states that in 2007-2008 10% of Hawai'i residents reported illicit drug use compared to the national average of eight percent. The island has a population of approximately 190,821 people. One would think that with a relatively small population there would be a lot of resources and services to meet people's needs. But for Hawai'i Island, a County designated health professional shortage area, the opposite is true.
One of the issues that I see on a daily basis because of the work I do, is the challenge that underserved rural communities face because they lack substance abuse and mental health resources, suffering tremendous gaps in services due to their remote locations. As a substance and mental health provider organization I see firsthand the impact of substance abuse and the challenges of mental health issues on individuals and the community.
Over the years, I have seen many cases where gap and/or lack in services made it difficult for clients to receive the care they needed. Most recently, there was an opportunity to provide wrap around services to a 28-year-old part-Hawaiian female, pregnant with her fifth child, who was homeless and living in various places in Pāhoa. She was addicted to heroin, being physically abused, and needed a place to live. From an early age she lived on the streets, lost her mother at age 15 and was left alone to take care of herself. Now a single mother of four children she had no place to live, addicted to substances, and dealing with mental health issues. Upon her assessment she reported that she had no place to go, no place to treat her, and now that she was ready to deliver her fifth child, she contacted us to get the help that she needed. She knew that we were one of the few programs for pregnant women in the state specializing in therapeutic living for substance abuse treatment. She is currently housed in our program addressing her substance abuse and mental health issues.
For the entire island, there are only seven current treatment centers, not all of which are able to provide inpatient treatment services. To add to the challenges, Hawai'i Island has the highest level of poverty in the state with, according to 2011 statistics from the Annie E. Casey Foundation's Kids Count Data Center, 30 percent of the County's children living in poverty. There are a whole host of social issues that arise out of poverty and many of the non-profits that help to alleviate the hardships of poverty on Hawai'i Island face similar challenges that we in the mental health and substance abuse field work through everyday.
However, even with the doom and gloom numbers that show us to be in a dire situation, there is an attitude here on Hawai'i Island that seems to be innate in many rural areas. It is this sense that we are all in it together. Rather than competition there is a heightened willingness for cooperation amongst agencies. It is a sincere understanding that the only way to have true victory is if we gather and cross the finish line together.
With recent events such as Tropical Storm Iselle and the oncoming lava flow through the rural community of Puna that has begun to destroy homes and businesses, as well as cut off an entire rural community of over 9,000 people from the rest of the island, the need to work together has taken a front seat and has offered more opportunities for providers to find ways to work together to bridge the gaps in services.

In my work I have been very fortunate to partner with agencies to provide a more holistic way of treating a community. Partnerships with agencies such as Hope Services (Homelessness), Hui Mālama Na ʻOiwi (Native Hawaiian Health), Hawaiʻi Island United Way, and the County Office of Aging has created opportunities to show that the services offered work and are effective. A multi-disciplinary outreach is ideal to provide on-site treatment for individuals seeking services in underserved areas. We see the effectiveness because of the firsthand experience of working with partners, and it supports the direction of healthcare reform. I am hopeful and remain optimistic as we hold hands with our partners and stare down the steep precipice of the work we do.
As the need for services persists, partner organizations will continue to find innovative and effective ways to serve our rural populations, while advocating for the support systems that every community needs and deserves.