Celebrate! Celebrate! Dance to the music!
25 years ago today a Massachusetts computer systems firm registered the first .com web domain ever.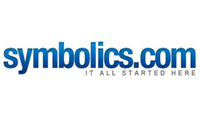 It was March 15, 1985 when Symbolics.com planted the seeds that would later spawn Al Gore's Internet. At the end of 1985, there were only six web domains registered. In 2010, roughly 668,000 .com sites are registered each month.
Who knew back then that Symbolics.com would be the great granddaddy of all the other great .coms to come -- everything from Ebay, Google, and Craiglist to such curiosities as the Aryan Nation websites, People At WalMart, and a sea of porn fetish domains involving inflatable pool toys.
Though the company is now defunct, if you go onto the Symbolics.com, it's almost like an Internet museum--like the barn in New Jersey where Thomas Edison made his first movie.
VeriSign, the Internet security vendor that administers the .com registry, is hosting an event in Washington on Tuesday to celebrate this milestone. (There's going to be some crazy-ass partying there because all of the Internet is invited.) Strange, though, that Bill Clinton is going to be the guest speaker and not Internet-inventor Al Gore...