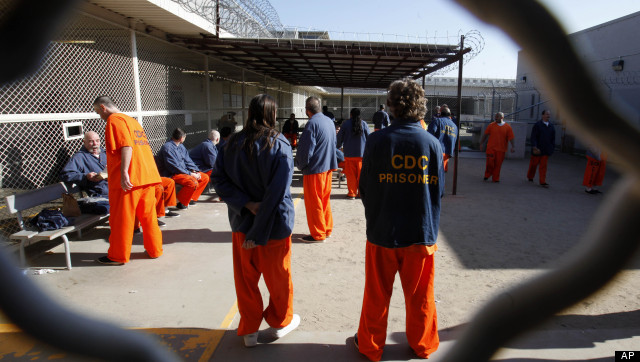 Not long after Hurricane Sandy hit New Jersey the power went out at Logan Hall, a huge, privately run halfway house in Newark. Then the locks clicked open and dozens of inmates ran amok. At least 15 escaped, in one of the largest mass escapes in the state's recent history.
This was merely the latest in a sad litany of incidents that highlight lax oversight and serious management problems in New Jersey's network of halfway houses.
A series of powerful articles by The New York Times demonstrated how these facilities, operated by private entities, have become dangerous places -- both for the inmates housed in them and for ordinary citizens, who have been injured and even killed by prisoners who escaped without much effort.
There are many lessons to be learned from this management mess, but I think one of the most significant ones has been overlooked.
New Jersey and other states may think that they save money by contracting out vital public services to for-profit companies. But the truth, as we are learning from the problems at the halfway houses run by a politically connected company, Community Education Centers, Inc., is that the state and its people pay an enormous price for doing so.
There have been many previous examples in states around the country, and at the federal level as well, of governments that turned over corrections responsibilities to private, for-profit companies. They typically hire unskilled workers, provide minimal training, pay very low wages and save money by consistently understaffing facilities. In addition, they often fail to provide the promised support services for inmates, making it less likely that they will be able to turn their lives around once they are released.
When chaos almost inevitably ensues, the companies are seldom held accountable by the state or federal governments. That appears to be precisely what has happened in the very large halfway houses that Community Education Centers operates for the state of New Jersey.
State law in New Jersey mandates that only nonprofit companies be hired to run a service like the Correction Department's halfway houses, in part because this traditionally has been a government function. Community Education Centers created a convenient, if utterly transparent ruse to get around the law. Technically, Community Education, a for-profit company, is not in charge; a nonprofit subsidiary called Education and Health Centers of America, runs the re-entry centers.
But the distinction is nothing more than a legal ploy. The executives who run the for-profit company -- the people who for years have cultivated close relationships with Democratic and Republican leaders, including Governor Christie -- are also in charge of the nonprofit subsidiary.
The scandal of New Jersey's halfway houses is just the latest example of how privatizing a government service can go wrong. Perhaps this time it could serve as a wake-up call: It is often more efficient and more productive for government to turn over responsibility for its work to legitimate nonprofit organizations with proven track records. They pay employees responsible wages, train them appropriately and are genuinely committed to providing services that improve people's lives.
Many nonprofits provide comprehensive services that help people transform their lives, enabling them to move from crime and dependency to real jobs and independence. Nonprofits often do this work less expensively than for-profit companies -- in part because they don't have to cut costs to produce profits.
Rigorous studies have demonstrated repeatedly that services provided by nonprofits to inmates prior to their release help reduce recidivism by diverting them from continued criminal behavior when they return to their communities.
California, to cite one example, is busy restructuring its entire corrections system after the United States Supreme Court ruled last year that its prisons were so vastly overcrowded that they were unconstitutional. The state has begun to shift nonviolent, low-level offenders from prisons and jails into alternative community programs for drug treatment and job training; it is relying as never before on nonprofit social service providers to help offenders and parolees re-enter society successfully.
New Jersey is now under significant pressure to recalibrate its corrections system and its re-entry strategies because of the uproar over the condition of the halfway houses. One place to begin might be to re-think how it contracts out government services. And to whom.
Harriet McDonald is the executive vice president of The Doe Fund, a nonprofit organization that works with homeless men in New York City and Philadelphia.