When searching for designers new to the market, I examine ones with fresh looks and intuitive design concepts. No one can really appreciate quality garments until experiencing a first-hand look at the efforts behind the scenes of a passionate designer. I had the chance to catch up with the talented Brooke Tassoul, an up-and-coming designer, while at her sample maker's studio completing a model fitting. Brooke is an astounding designer who creates superb quality tops, bottoms, pants, and dresses. Originally from Green Bay, Wisconsin, Brooke made her way to New York City hungry for fashion. While dipping her feet into many facets of the fashion industry, she soon explored the world of design, jumping in to pursue her own label Brooke Tassoul.
I admire Brooke's clarity of personal strength and vision, because many who are senior to her in the design world advised her to get out while she's not too invested. Having a startup company in NYC takes a lot of guts, and having a private label supported by personal and family means can be daunting. However, Brooke has strong inward drive for her line, so she chose to not cave. Being up against all odds and opinions, she continues to keep her focus with a successful women's clothing line and continues to believe in herself and her fantastic product.
"I continue to learn 50% more everyday than I did the day before, it is a learning curve,"said Brooke.
With today's designers there are the given monetary challenges and cash flow road blocks, the pressure of maintaining a prestigious name, prioritizing overhead, and dealing with daily issues in factories amongst many other things, but Brooke pushes forward. She is currently in her second round of production with a fresh face to the industry. Her line offers many staple items all women should have in their closet. She has created unique silhouettes that fit the mainstream body type. They are elegant, yet unique with a comfortable fit with superb quality. All items have price points of $225 and under.
"I continue to put my personality into each garment which really shows in my final product." Brooke advises with her upcoming season.
Fashions by Brooke Tassoul can be found at stores such as Fred Segal-LA, Anemone-NYC, Reve Boutique-Englewood, NJ, Pandemonium-Long Island and more. Please visit her website at http://brooketassoul.com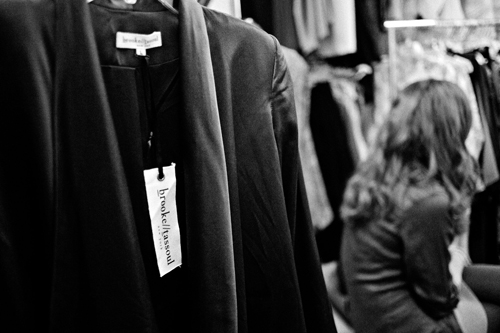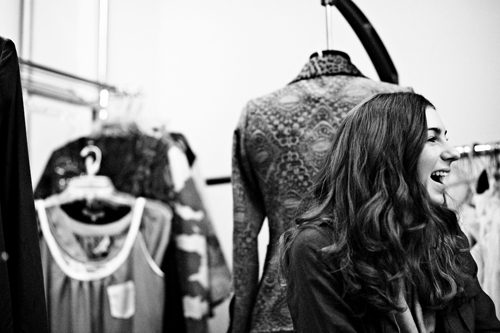 Photos courtesy of Austin Hermann: www.austin-robert.com