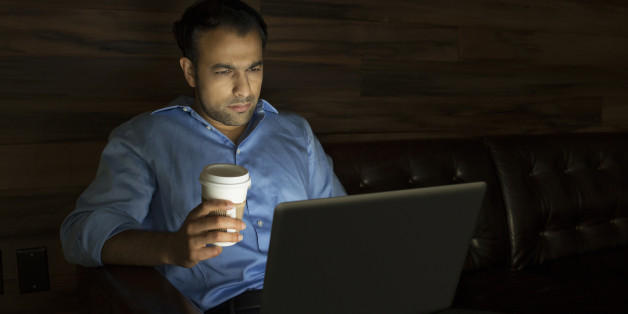 Thank you for inspiring us, Arianna! I was at a breakfast where you spoke about your new book, Thrive. Your words came to me at the perfect moment, as I was taking over the reigns of the JFK Presidential Library Foundation -- a national treasure.
As the Foundation's new CEO brought on to help lead the Library into a new era, your words inspired me to think about how to help my new team through this transition. I left your talk and went back to the office and sent an email to my team titled "After Hours Emails" asking that they not respond to them after 6 p.m. or before 8 a.m. (Email is below.)
The response has been sheer positivity -- colleagues expressing thanks, relief and praise. So thank you Arianna for leading the way, for helping me to lead more effectively, and for helping us all to thrive!
From: Heather Campion
Sent: Monday, April 14, 2014 6:13 PM
To: JFKL Foundation Staff
Subject: After Hours Emails

Dear JFKL Foundation Colleagues:

In the few weeks I've been here, it's clear how dedicated a team you are - so much so, in fact, that I've noticed that I receive replies to my emails at all times of the day and night, 7 days a week! Lest everyone burn out before we get started, I want to propose that if we send emails to each other after 6pm or on weekends, that no one feels obligated to respond until 8am the next weekday morning. I often write emails in the evening as I stay late and tend to catch up on my day then. If I or any of us need a reply before work begins, then let's just plan to send a text or call to say something needs attention right away.

I hope this gives everyone a chance to breathe and recharge for our busy and productive days ahead.

Best,
Heather

Heather P. Campion
Chief Executive Officer
John F. Kennedy Library Foundation
Columbia Point
Boston, MA 02125