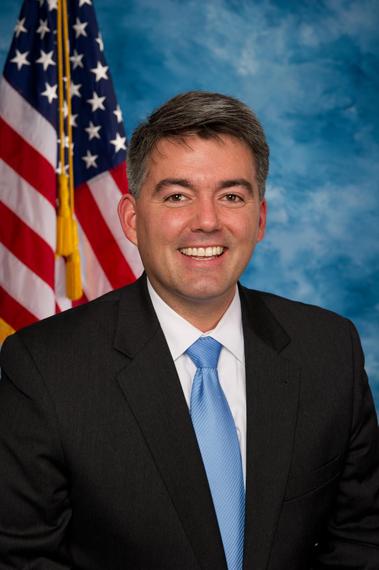 Why is Congressman Cory Gardner smiling? Maybe it's because in just four years in Congress, he has raised $695,000 from dirty polluters from the oil and gas industry, who happen to be the largest source of his contributions. In addition, the oil billionaire Koch Brothers have already spent several million dollars, separate from Gardner's own campaign operation, trying to help him unseat climate champion Sen. Mark Udall (D-CO). This includes $1 million in March to buy television ads; a portion of a $1.1 million ad buy in April, plus two more ad buys totaling $550,000 in May.
It's not hard to figure out why the Koch brothers would want Gardner in the Senate. In 2012, he was the lead sponsor in the House of a bill that was a total giveaway to oil and gas companies. He has repeatedly voted to protect taxpayer subsidies for highly profitable oil companies. And Gardner is leading the charge trying to make sure government doesn't act on climate change.
Gardner's dirty votes and fossil-fueled campaign chest easily place him on the Daily Dirty Denier$ list. Don't believe us? Here's what he has to say about climate change, "I don't believe humans are causing that change to the extent that's been in the news." To top it all off he voted to deny the EPA's scientific findings that industrial carbon pollution threatens the health and well-being of Americans.
Gardner's dirty denier ways landed him on the League of Conservation Voters Dirty Dozen list and are totally out of step with Colorado voters. In fact our battleground polling, which included Colorado, showed that 69 percent of voters in those states favor an EPA plan to address climate change that aims to reduce dangerous carbon pollution.
Our advice: now is the time for Gardner to get in step with Colorado voters and support action on climate change. It would also be refreshing if he stopped raking in cash from the Koch brothers and their polluter allies.