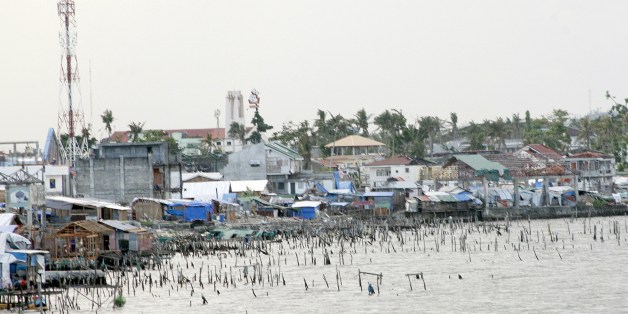 Six months after one of the strongest tropical storms ever recorded on earth slammed into the Philippines last November, killing more than 6,200 people and displacing over 4 million, the physical signs of recovery are increasingly visible.
The Philippines authorities at all levels and affected communities have played a powerful role, both in the immediate response to the disaster, which included successfully evacuating hundreds of thousands of people to safety, and in spearheading recovery. Roads have been cleared, over 120,000 households have received help to rebuild, with 15 percent of homes now repaired, and nearly all the damaged schools and hospitals have re-opened.
While the costs of the disaster are better understood after six months, the human suffering continues to take its toll. People who were already tackling extreme poverty, including many living in the Eastern Visayas region, now face a future without the security of their farms, employment opportunities, or long-term economic prospects. Rebuilding these communities could span a decade or more.
While the response of the international community to the immediate emergency has been generous, post-disaster recovery requires long-term engagement. Recovery is about more than the vital task of building homes and structures. It is also about building greater resilience to natural hazards. Disasters exacerbate inequality and deepen poverty. Effective disaster risk reduction measures and comprehensive social protection can reduce the vulnerability of those most at risk. After the immediate relief phase in the Philippines, real recovery can be based on building back sustainably and improving on what existed before. This is very much what The Philippines authorities are planning for.
Typhoon Haiyan affected more than 142,000 fishermen, with some areas losing 95 percent of their commercial boats and equipment. The heavy reliance on a single income stream made entire communities vulnerable to severe economic pressure. Recovery that is focused on building resilience, however, can help communities diversify their incomes and range of economic activities. In this way, local economies will be better able to bounce back from future disasters.
In many countries, natural hazards pose frequent risks. The Philippines, battered by an average of 20 large-scale storms a year, is no exception. Investments in preparedness for these events and adaptation to ongoing risks are vital. Improved infrastructure design, for example, can help save lives and protect development gains.
Effective disaster risk reduction requires the authorities to prioritize planning for disasters before they happen and build capacities for mitigation of their effects. Wide engagement of communities helps -- all have a role to play in responding to disaster and managing the risks. Bringing people together to explore new solutions which address risk in the most comprehensive manner is a sound approach to building greater resilience.
Early warning systems need to be strengthened to limit the impact of disasters and to ensure that communities are alerted in time. They do, however, need continuous maintenance and regular testing. The latest technology to track and monitor upcoming storms will not save lives unless those who operate them are trained, local governments receive urgent updates on developments, and the population knows how to react in an emergency.
Looking ahead, disaster risk reduction must be central to all future development that takes place in the Philippines. For example, as new schools are built, they needs to be earthquake and climate-proofed. When the authorities support farmers to access new crop varieties, those crops should be more climate resilient, including by having a shorter harvest cycle after replanting.
In some places affected by Typhoon Haiyan, critical government infrastructure was damaged and many government workers consequently left the area. This has affected the delivery of government services, such as education and healthcare and exacerbated the deprivation caused by the storm. UNDP is working to help the government address this and other issues which affect the pace of recovery.
It is important to always be mindful that the needs of those who have been affected by the profound crisis of Haiyan must be at the front and center of the response and recovery. Many of the survivors were also first responders. They displayed both enormous courage and solidarity with those who had lost loved ones. They helped family, friends, and neighbors before humanitarian aid arrived, and they continue to provide support to this day.
Extraordinary stories of human resilience fill us with hope. Even in the midst of great loss, the people of the Philippines are seizing the opportunity to build a better life in any way they can. I saw this resilience for myself on my visit to the devastated areas of Tacloban in recent weeks. We can all support their dream of a better future if we stay engaged with the long road to recovery.
For more information or to donate to UNDP's recovery efforts in the Philippines, visit here.