Yes, it's true! Boy bands might be all the rage at the moment (I'm looking at you, One Direction), but girl groups have also been on the rise, and leading the way is UK girl group Little Mix. Members Perrie Edwards, 19, Jade Thirwall, 20, Jesy Nelson, 21, and Leigh-Anne Pinnock, 21, met on series 8 of the UK version of The X Factor and were put together to form a girl group after failing to make it as solo artists. They then went on to become not only the first girl group, but the first group ever to win the reality competition and have since released three hit singles as well as their debut album DNA in the UK to massive chart success. Now that they're already a sensation in their home country, Little Mix is getting ready to make their debut in America -- and their fans (known as Mixers) are more than ready for them to begin their takeover.
But rather than just give my opinion on the girls (which is, of course, that I am a massive fan), I asked Mixers on Twitter to give their take on these girls (and even show some love in the form of fan art!).
A common sentiment among fans is that the girls are AMAZING role models. With songs like "Change Your Life," "We Are Who We Are," and their debut U.S. single "Wings," user @lovatomix1D says "Little Mix have provided great, powerful and uplifting music" and user @TayTay_040 adds "they would truly be a great role model for girls with confidence issues." Another upbeat song of theirs "Always Be Together", promotes the power of friendship, and inspired user @CarynnThePotato to create this piece of fan art: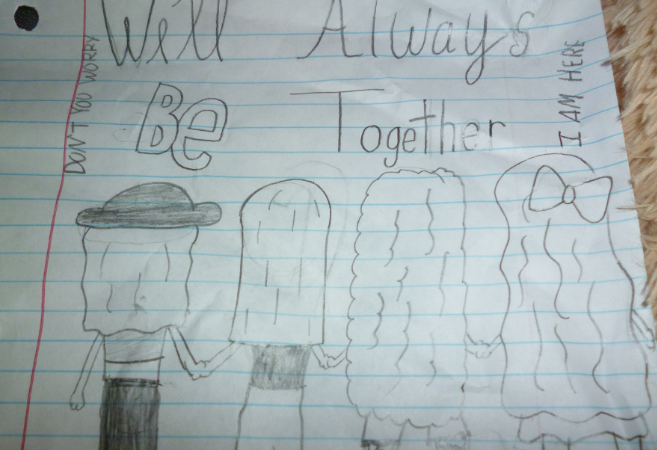 Credit to @CarynnThePotato
Another thing that Mixers love about their idols is their great individual personalities. It's no secret that Jade, Leigh-Anne, Jesy, and Perrie each have their own style, and each is not afraid to let their personalities shine through. User @Lady_Raebans says the girls' individualism "has inspired me to love myself inside and out [and] to never allow someone to put me down" and user @mnm61018 says their lyrics "have made me feel like I am beautiful to someone and that being me is the best thing I can be <3." Along with promoting the power of being yourself, fans also love that the girls are very grounded. "... They are such genuine people," says @BringLMtoUSA, "Fans can relate to them so well because of their funny and amazing personalities." @lovatomix1D agrees, saying "they've... been an inspiration to me because they are so down-to-earth!"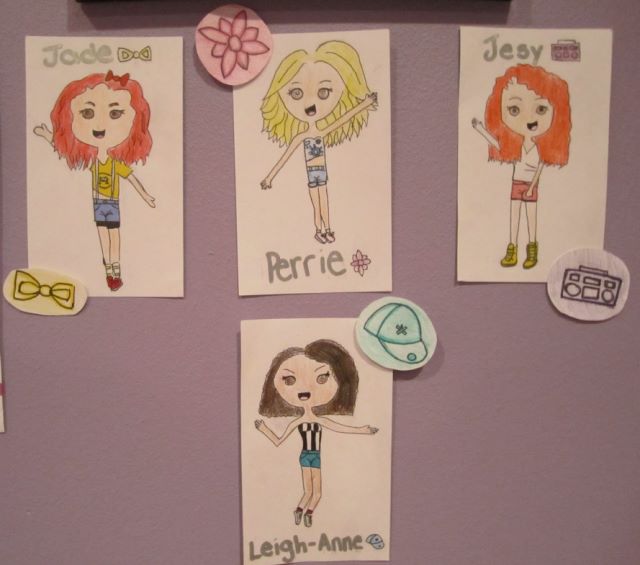 Credit to @nmd1001
While each Mixer may have a favorite quality in Little Mix, there is one thing we can all agree on: Little Mix needs to come to America soon! And there is a golden opportunity as well: The USA currently ranks first in the Mixers Magnets competition, and the winning country will win a special Little Mix event. Danielle Yostpile says, "I'm confident that Little Mix will do well in America because they've got the talent, look, and personalities to be the next big thing." @lovatomix1D adds "I hope that... people will see what Mixers have known and love about them all along!" I personally can't wait for Little Mix for make their debut here in America. Having listened to their entire album, I can say that these girls are all insanely talented and that they've got the sound to fill the gap for girl groups that has been empty all these years. As @TayTay_040 says, "I LOVE Little Mix and they DESERVE to come here and with us Mixers they WILL be successful!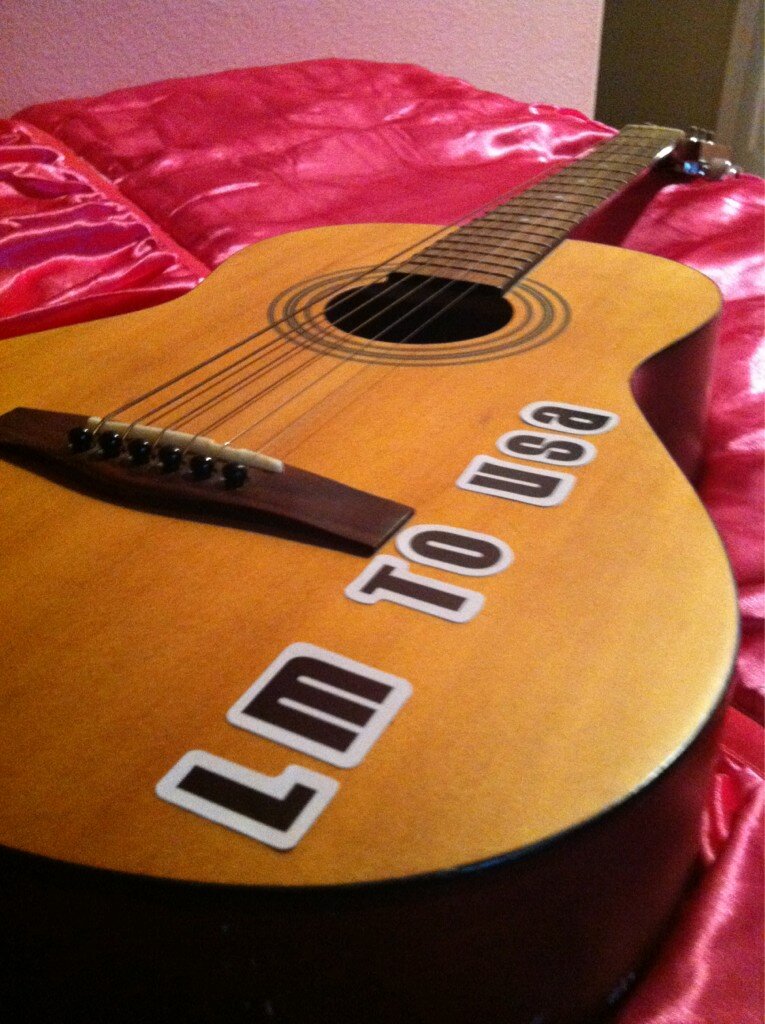 Credit to @lovatomix1D
And there you have it. Little Mix is ready to take over America with their amazing songs, powerhouse vocals, great personalities, uplifting messages, and, of course, the support of Mixers across the country. These girls have what it takes to be the next big thing in the U.S., and we'll be rooting for them along the way.