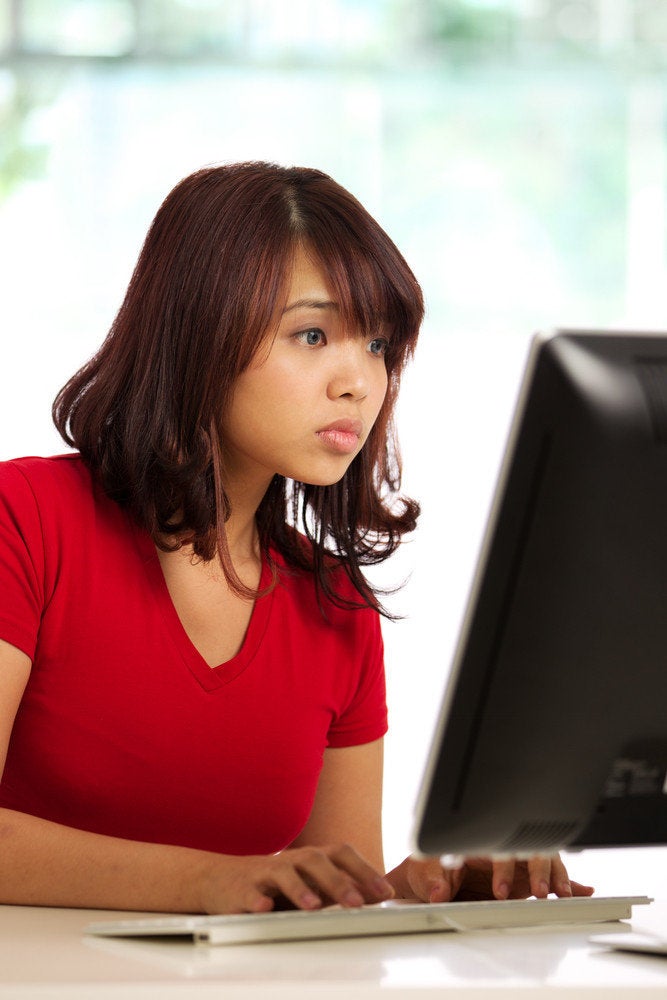 Companies like Google, Zappos and Microsoft are famous for the work they do AND for the way they treat their employees. From state-of-the-art gyms to free lunches and great healthcare programs, these 10 companies are the cream of the crop when it comes time for students to choose a place to work!
On Glassdoor, a website that compiles anonymous employer reviews, a Google employee wrote that they were very satisfied with their experience with the company: "Coming from a startup background, Google provides amazing opportunities for working in small, focused teams on influential products." And they're spot on -- Google wins when it comes to treating its employees right! Although Google may be a huge company, it still attempts to operate more like a small business, and according to the Google website, "Google is not a conventional company, and we don't intend to become one." Employees enjoy free food in a state-of-the-art cafeteria, a climbing wall, free laundry, free massages and a fast-paced work environment. Last year, every employee at Google received a 10 percent pay raise, and employees are also eligible to receive bonuses of $175 from their coworkers if their peers notice them doing something that they feel is worthy of a reward.
Zappos.com, an online shoe retailer located in Las Vegas, NV, and Sheperdsville, KY, boasts a quirky and happy culture, free lunches, no-charge vending machines and a full-time life coach. Employees work under the guiding tenet of "creating fun and a little weirdness." Employees also get great medical benefits, paid volunteer time off and a 40 percent discount on all Zappos products. Additionally, new employees are required to spend four weeks in the Zappos call center to learn customer service, and they are offered a $1,000 incentive to quit during the first week. That's right, they bribe their new hires to leave -- all because they figure that if someone values $1,000 more than a career at Zappos, they're not the right person for the company.
Employees at DreamWorks, the creator of Shrek and Kung Fu Panda, are lavished with free breakfasts and lunches, afternoon yoga, on-campus art classes and monthly parties. The Glendale headquarters, built with Italian-inspired architecture, sunny, fountain-centered plazas and shady courtyards ringed with olive trees, provide a serene and creative environment for DreamWorkers. When a potential employee is offered a job, the CEO of DreamWorks still calls the individual personally, and any DreamWorker can pitch their movie ideas to the company executives.
If you love the outdoors and are eager to share your love with customers, REI is the company for you. "Our employees believe in our business, because their passions revolve around it," says their website. After working for REI for 15 years, employees get a four-week paid sabbatical and then another sabbatical every five years. They also get a 50-75 percent discount on all REI merchandise, free rental equipment, such as skis and kayaks, and an annual gift. And to promote a love of the outdoors, employees are given up to $300 worth of gear when they participate in the Challenge Grant program by completing a challenging outdoor adventure -- one employee cycled 500 miles across Iowa last year!
Microsoft employees get the benefits of free dry cleaning, a Wi-Fi enabled shuttle service, valet parking, competitive salaries and the best health insurance in the industry. One Microsoft employee reported on Glassdoor, "As a part of one of the world's largest software companies, you feel that what you are doing there is making a difference. The work is challenging and interesting, and the rest of the staff is made out of very bright people willing to help you. It also has a very fun and laid back environment, and the free drinks are awesome." Employees also take part in mentorship and training programs, and they rave about the family-oriented environment they find at work each day.
At SAS, a software development firm which focuses on business analytics, employees are paid well and treated well. The company has been ranked number 1 on FORTUNE magazine's 100 Best Companies to Work For list for two years in a row, and employees benefit from on-site healthcare, a childcare plan, a summer camp for the employees' kids, free car cleaning, an on-site beauty salon and free use of SAS's 66,000 square foot gym. SAS operates under the philosophy that "if you treat employees as if they make a difference, they will make a difference." They also encourage their workers to spend time within community service agencies, specifically in the area of education reform.
7. Boston Consulting Group
The Boston Consulting Group, a consulting giant that helps companies solve their strategic and operational problems, has a reputation for being one of the best consulting companies in the world because of their focus on clean-slate thinking. Their employees are also some of the happiest in the nation because of their generous pay and BCG's happy work environment. Last year, BCG hired their largest class of recruits so far, and they've opened 131 new offices over the past five years. Employees also love that their company has a large commitment to social work--the Social Impact Practice Network, or the SIPN, gives employees a chance to work with non-profits like the UN World Food Program and Save the Children. During the earthquake in Haiti, BCG pulled many of their employees off of client jobs and sent them to Haiti to help with disaster relief.

8. Goldman Sachs
Headquartered in New York City, the Goldman Sachs Group is one of the leaders in global investment banking, securities and investment management. A Wall Street icon, this company is also known for its happy employees. Their new state-of-the-art headquarters building has a reading room, sky lobby and a 54,000-square-foot gym. According to an anonymous Goldman Sachs employee on Glassdoor, "The intensity, drive and commitment of people who work at GS is impressive, and amongst producing divisions, the intelligence, commercial drive, and decision-making ability of senior leaders is unparalleled."

9. Southwest Airlines
Employees for Southwest Airlines get the benefits of free travel and an upbeat work environment. According to employees, there is excellent communication from leadership and a low turnover because employees simply love their jobs. They also have the best pay scale of any airline in the United States, and the atmosphere is very tight-knit and family-oriented. And an added perk is that the workplace is incredibly relaxed--you can dress down as often as you'd like and the Southwest Airlines Halloween, deck and spirit parties are one of a kind.

10. DPR Construction
At DPR Construction, employees have access to a wine bar at each of the construction firm's offices. The only exception is the company's Texas branch where they have an in-house saloon instead. DPR subsidizes fitness memberships and other activities that promote the good health of their employees, and the company operates under the principles of integrity, enjoyment, uniqueness and ever forwardness. They state, "we must be different from and more progressive than all other construction companies; we stand for something."
This post originally appeared on Her Campus. To read more from Her Campus, including how to apply for jobs and internships at these companies -- click here.