One of the best things about college is independence: You get to set your own rules, stay out as late as you want -- and manage your own budget? Well, being independent isn't always easy, especially when you have to worry about how much you're spending on top of everything else. But some collegiettes find a way to live fabulous lives without breaking the bank, and luckily for you, Her Campus has tapped into their secrets. Read on to learn five highly effective habits of money-saving collegiettes.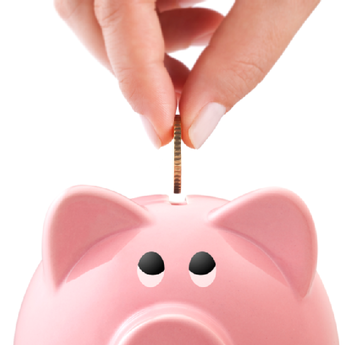 1. Motivate your savings.

Just got that weekly paycheck and ready to turn it into cash money? Not so fast, Lil' Wayne. Set aside a reasonable portion of the money you earn for spending later. Truly effective money savers develop a system of doing this every time they earn. You're never too old for a piggy bank, either: "Whenever I get change, I put it in my piggy bank," says Tia Meyers from Quinnipiac University. "It ends up accumulating to a lot of money!"
Worried you won't stick to the plan? Designate those savings for something leisure-related, like late-night takeout or bar money, so that you'll want to save up. Same goes for the long run: if your employer uses direct deposit, transfer some of your income from each pay period into your savings, and withdraw the rest for spending. Kelsey Damassa, a Boston College collegiette who works as a spin teacher and fitness assistant at the campus gym, splits it halfway: "I make sure to transfer half of my income each week into my savings. That way I still have some spending money, but save up a decent amount too!"
2. Keep receipts and keep track.
This one may seem like a no-brainer, but we don't just mean making mental notes. Set a numerical budget and stick to it by keeping track of each transaction, either technologically or by old school pen-and-paper. "I have a document on my computer where I keep track of basically any money I spend that I've converted to an Excel spreadsheet," shares Ohio University collegiette Jessica Salerno. "The big ones are bills and groceries, but it's actually been helpful to make note of smaller things too." For an even more convenient approach, try using an app like dgMoney for Android or Toshl for iPhone, both of which you can download for free. Then put all your diligent tracking to use by setting aside a time once a week to make sure your receipts match up with your bank account. As Jessica puts it, "[Keeping track] also helps me compare how well I'm doing with my monthly budget!" Not only will you catch any calculation errors in your account, but can also get a sense of your expenditure -- whether you're overspending or you could afford to spend a little more -- and adjust accordingly.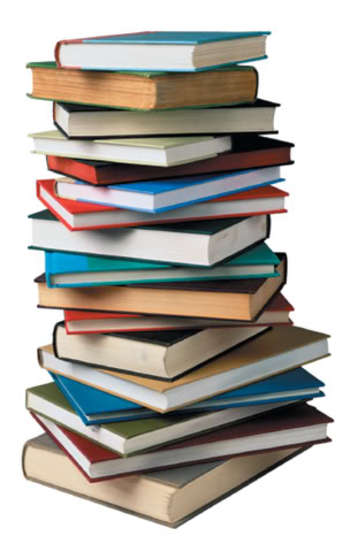 3. Buy used books and sell them back.
Books are by far one of the largest investments college students have to make, and the most inconvenient thing is just that -- you have to get them. You can, of course, try checking out books from the campus library, but if you don't want to deal with the hassle of constantly renewing them, check out sites like Neebo, BookRenter, College Book Renter and Chegg. All offer a variety of ways to save money on your course load, including buying, renting or selling your textbooks. If you decide to buy your books, whether from a store or online, buy them used and buy them early -- do not wait until quantity is low and prices are soaring. You're only a few clicks away from getting excellent discounts on books that will arrive early, too.
Already bought your books for this semester? Don't forget to get that money back when you're done with them: At the end of the term, sell your books back to your campus bookstore, a buyback program, Amazon or a friend. Tap into your entrepreneurial skills if you need to by sending out an email, setting a Facebook status or tweeting about it -- chances are, someone else has to take Psych 101 next semester and could use the discount.
4. Sale away!
Clothing stores know what they're doing when they put the brand new clothes on display, but don't ignore those messy sale racks on the side! What may seem like a pile of unwanted cargo next to that fashionably dressed mannequin is actually a treasure mine for your new outfits--just a little cheaper. Take the time to filter through racks of on-sale clothing or check out your local thrift store. It may take a little more effort to find what you want, but chances are it'll pay off -- literally. Being web-savvy helps in this respect as well: "I always go on RetailMeNot.com for discounts while online shopping," says Nicole Echeverria, a student at Wake Forest University. "It's been a lifesaver." Nicole is on the right track; there are innumerable sites like Retail Me Not, including HauteLook, Rent the Runway, the eBay Fashion Vault, Rue LaLa, ideeli and Bluefly. Also be sure to check out the Sale sections of Far Fetch and Amazon's ShopBop, both of which offer discounts of up to 70 percent off.
Most sites require that you create an account or provide a valid email address, but providing that information is imperative to finding awesome deals, so the registration is definitely worthwhile! Since there are so many options, it's a good idea to get a feel for each before choosing which to register with -- sites like Zappos and 6pm, for instance, are especially useful for finding shoes on sale -- from semi-formal pumps to comfier options for strolling around campus.
5. "Coups, baby."
Using coupons is no longer just a Dane Cook joke or a hobby for soccer moms -- it's another helpful resource on your laptop, too! The Internet is full of deal-of-the-day and savings websites, like Groupon, Google Offers, Amazon, and Gilt Groupe .
Use it all to your full advantage and don't be afraid to get creative -- Amazon isn't just for book-buying and Groupon isn't just for use at local businesses. "Around Valentine's Day, my roommate and I (semi) splurged on some chocolate-covered strawberries from Groupon," says Kelsey Mulvey, a collegiette at Boston University. "We did the research and were amazed with how much money we saved!" Kelsey paired up with her roommate, but don't forget that your options are limitless, Generation Millenials -- if you get a unique link for a group deal, use social media to your advantage and tweet/post/email it! If your friends decide to buy, everyone in the group gets a bigger discount -- plus, your friends will remember and return the favor later.
For 3 more tips from money-saving queens, check out HerCampus.com!
PHOTO GALLERY
12 Things Every Woman Should Know About Money