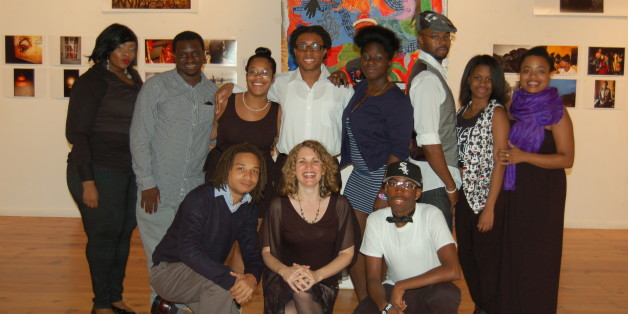 The Hetrick-Martin Institute believes all young people, regardless of sexual orientation or identity, deserve a safe and supportive environment in which to achieve their full potential. Hetrick-Martin creates this environment for lesbian, gay, bisexual, transgender and questioning (LGBTQ) youth between the ages of 13 and 24 and their families. Through a comprehensive package of direct services and referrals, Hetrick-Martin seeks to foster healthy youth development. Hetrick-Martin's staff promotes excellence in the delivery of youth services and uses its expertise to create innovative programs that other organizations may use as models.
On Thursday, August 22 and Friday, August 23, HMI youth participated in a celebration of their artistic expression in photography, dance and art.
Fateerah, three-year HMI member
How did you get involved with HMI?
I was working with a nonprofit called the "Fresh Air Fund" in a youth led group called the women's giving circle. In this group, we did a service project in collaboration with HMI where we gave a 2,500 grant to HMI toward offering sex education for youth since this wasn't being talked about in our schools.
Tell us about some of the programs you've participated in.
Expressive arts, job readiness and photography.
How and why did you get involved with the Arts Showcase at La Mama?
I wanted to experience how other people express themselves artistically.
Describe the experience you had with the arts showcase.
Preparing for the event: I was so excited and rejuvenated preparing for the event . I made touch ups on my art.
At the event: I felt recognized for my artwork. I saw how proud my mother was of me and the work I had been doing. It was interesting because my mother had never been to an event like this or been at HMI. She never saw my artistic work before.

She liked the people at HMI a lot and saw how much they cared about me. She wants me to be at HMI more now.
What work did you display for/or do at the event?
My art work on myself image-through a shadow box sculpture and collage. This artwork was based on the past year of my life. People at the event got to know more about me through my art.
Why is art important in the lives of LGBTQ youth?
It is important because it is hard for LGBTQ community to have a place for expression where there is no judgement. In art there is no agenda or issue with sexuality. Art is for everyone!
Jessie Barbosa, a a senior intern within the Stars of CHANGE, shared her thoughts on the art show:
My name is Jessie, I am 21 years old. I found HMI four years ago while in search for a safe and affirmative LGBTQ youth space. Throughout the years, I have participated in a multitude of programs. I just completed the photography internship and I am a senior intern for The Stars of Change program, a program that focuses on HIV prevention and community engagement and outreach. The recent art show at La Mama Galleria featured some of my photography and the newest social media campaign that the Stars of Change created, "Speak Up, Be You". The photography that was displayed means a lot to me, under the mentorship of Samanatha Box, HMI's photo teacher I was empowered to photograph my daily experiences living in New York City and capture them into works of art. Art is an important means of creative self expression for LGBTQ youth because it allows us to express our feelings and experiences in a positive, creative and productive manner.
Scroll down below for photos of the HMI Youth Arts Showcase.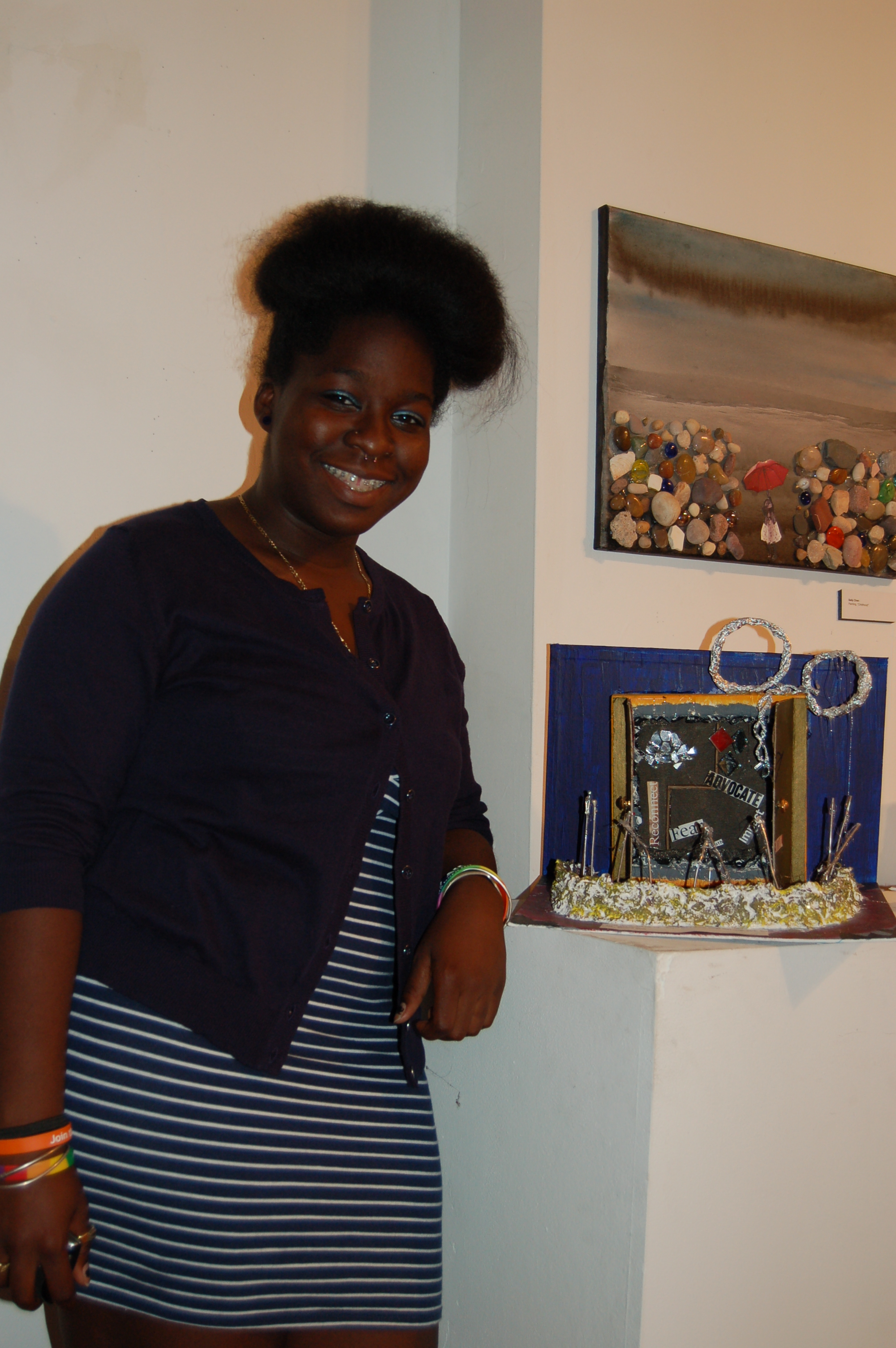 Tee at Youth Arts Showcase.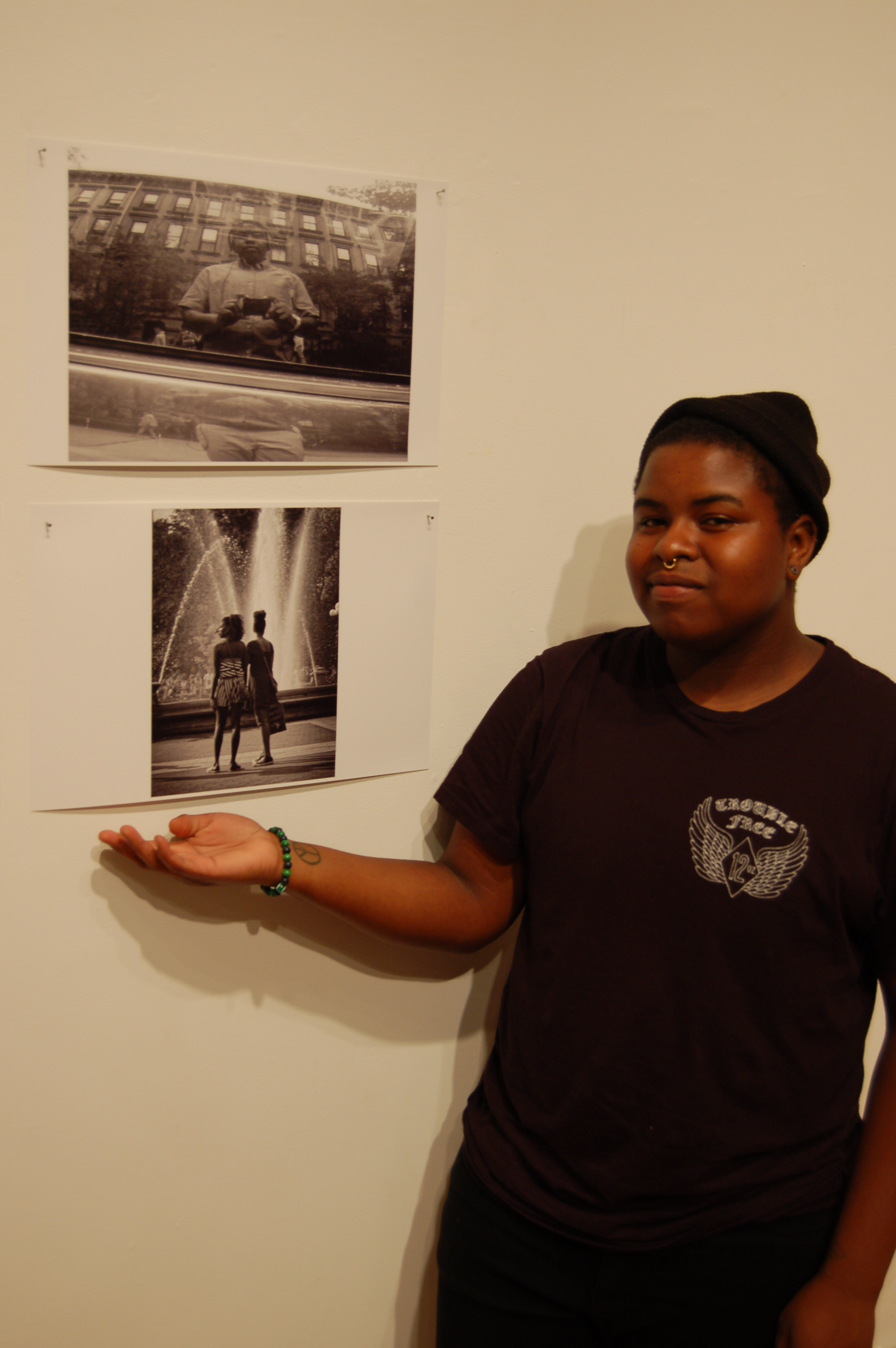 Darnell at Youth Arts Showcase.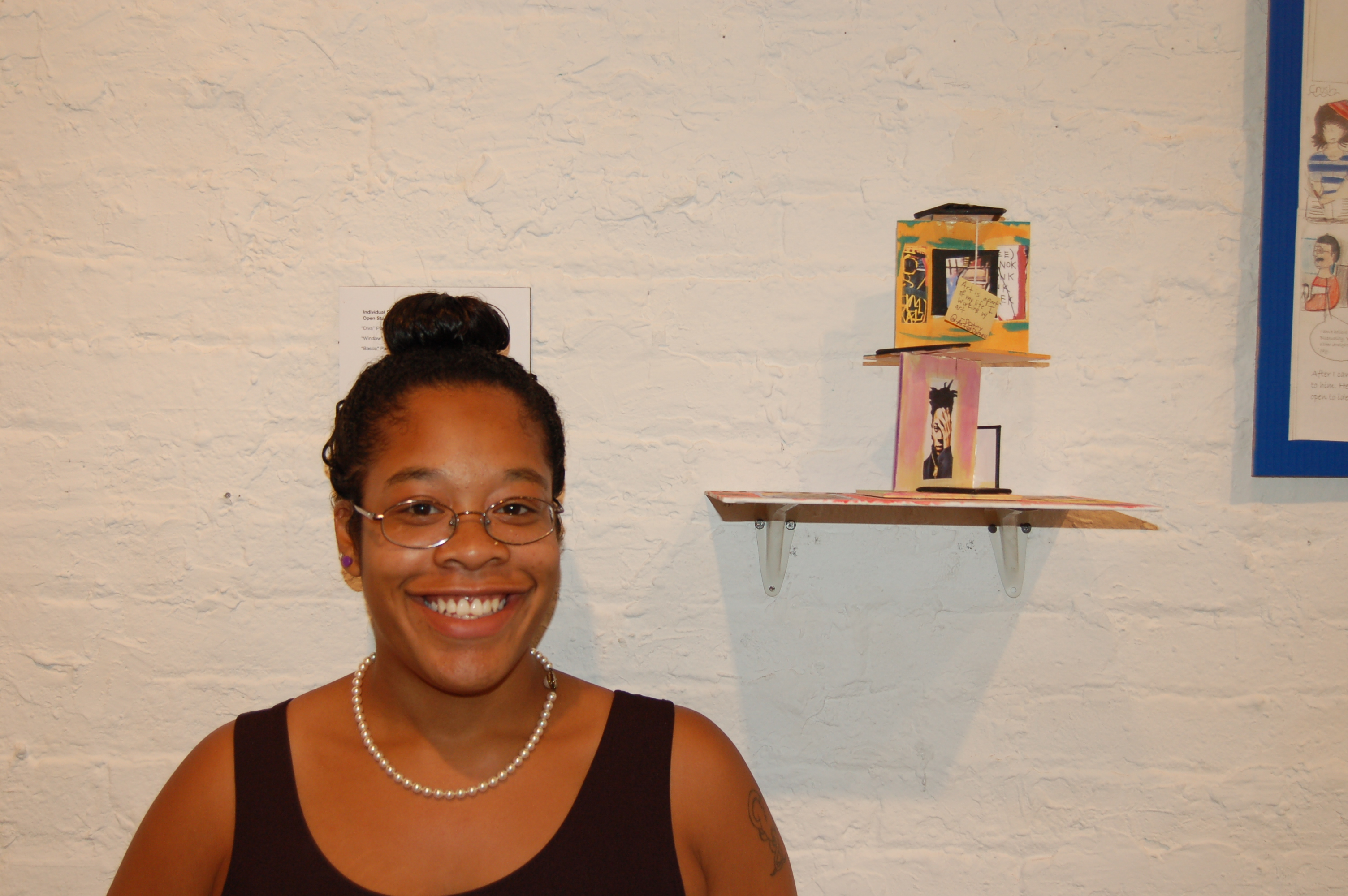 Destiny at Youth Arts Showcase.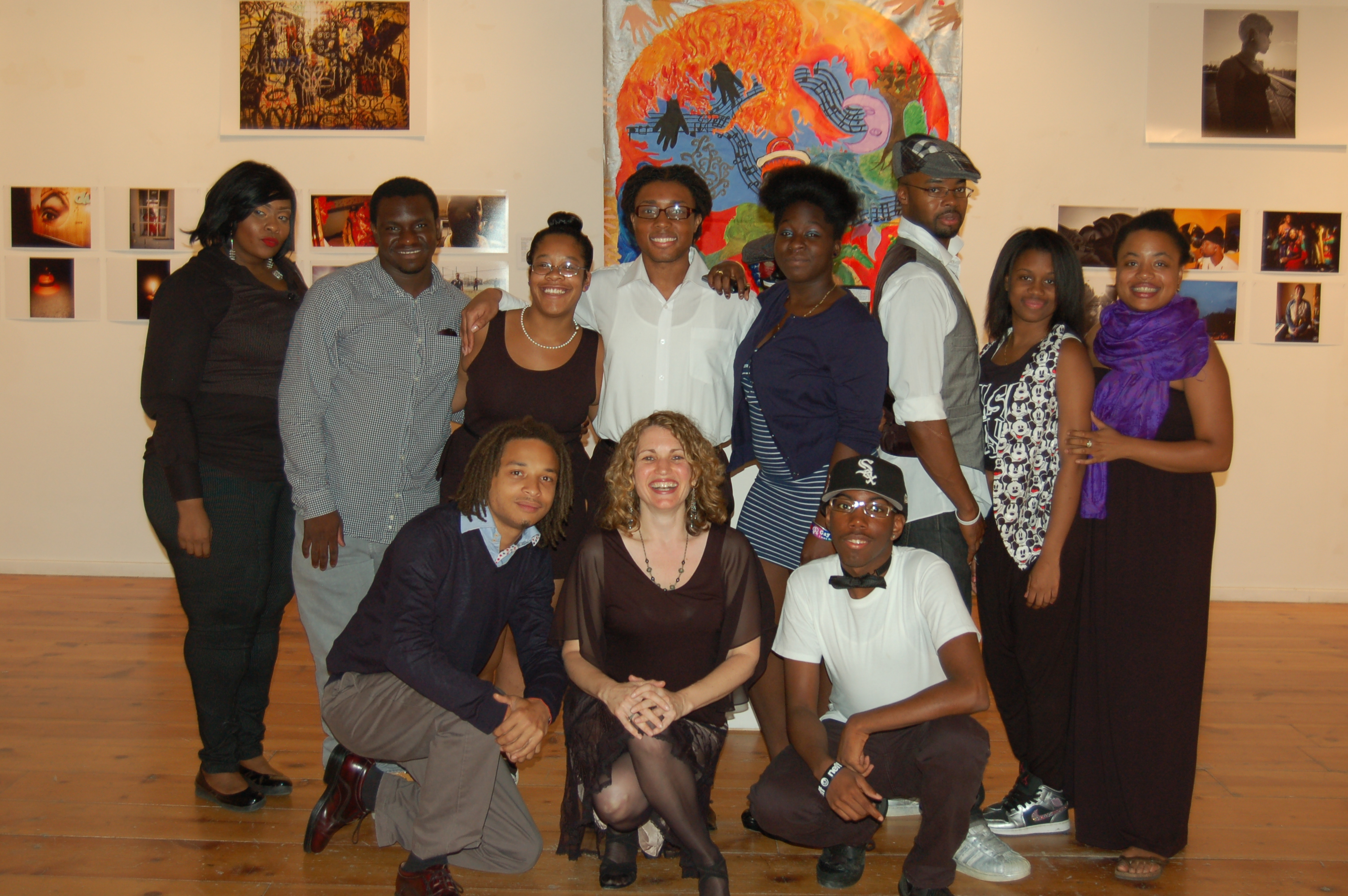 HMI Youth at Arts Showcase.
Fateerah Emmanuel is currently an intern assistant with Hetrick Martin's Expressive Arts program. She contributed a self portrait shadow box to our Community Art Show and it spoke about her hopes, dreams, and life challenges.
Jessie Barbosa is a senior intern within the Stars of CHANGE. She is a fashion design student at Parsons School for Design. She was a summer photography intern with a focus on unusual setting and particular moods and lights. Her photography was featured in this year's Community Art Show.
Photos courtesy of the Hetrick-Martin Institute.
To learn more about the Hetrick-Martin Institute, click here.