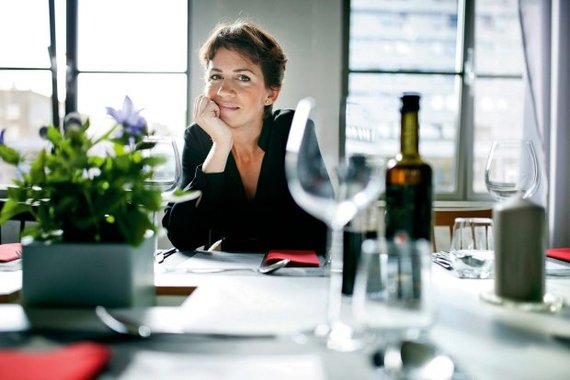 The Istanbul neighborhood of Karaköy used to be a bustling port; home to one of the busiest harbors in Europe.
But with the collapse of the Ottoman Empire, the area fell into disrepair, and for decades Karaköy, with its gaping naval warehouses, was a gloomy and forgotten dockland.
The only people you'd find hanging out there were fishermen, junkies, and prostitutes.
That began to change with the arrival of Didem Şenol.
A chef, formerly of New York City's Le Cirque and Eleven Madison Park, Şenol took a chance on Karaköy when she opened her first restaurant there in 2010.
Her restaurant, called Lokanta Maya, became a hit with the locals. Soon enough, Maya was drawing a crowd, every night of the week. Thanks to Şenol, Karaköy was back on the map again.
I asked the chef about 'new Turkish cuisine,' taking risks, and what it's like to work in a field so dominated by men.
Your restaurant has struck a chord with diners in Istanbul. What makes you different?
I think serving local, seasonal food is one of the keys. Lokanta Maya is a casual, cozy, small restaurant. I suppose people feel comfortable, but at the same time they're served food that's been prepared with passion and care.
It must have been a gamble, to set up shop in Karaköy back in 2010. Why did you take that risk? Why Karaköy?
I'm not that visionary to be honest. I didn't think Karaköy would be this popular. I live very close by, in Galata, so I was actually looking for a place that was in my neighborhood. I really liked the streets and atmosphere in Karaköy, so I went for it.
Some of my friends thought it was very risky at the time, but I thought: 'if you do something good, people will find you.' It just takes a bit more time.
How has the neighborhood changed since you've been there?
So many things are happening in Karaköy. Lots of construction. Many small hotels have opened; small restaurants, art galleries. I think when change happens slowly it's great. People can digest it. Something new is always exciting. The renovation of the old buildings is also good for the neighborhood.
The only problem is: everything's happening so quickly. When something is trendy I think it's a bit dangerous. We just consume and consume, and then move on to the new trend. So I hope, ultimately, the change will be for good.
There was a piece in The New York Times that called Maya a "delicious template for a new style of Istanbul restaurant."
I just like to prepare food that doesn't overpower the taste of the real ingredient; tasty food with a balance of flavors. And I like to use everything.
Everything?
Head to tail. I like to use offals - which are mostly just street food in our culture. I like to reference flavors from my childhood; feature things that are traditional, but plate them in a contemporary way. For me the important thing is using the right ingredients, at the right time seasonally, while cooking with the right techniques.
There's this pervasive 'culture of the kebab' in Turkey that seems like it would be hard to fight.
When you do something good I think people respond. I mean, I love kebabs, but I certainly I wouldn't want to have a kebab for every meal.
When guests from abroad understand how big Turkey is land-wise, they understand that climates, soil, culture all change depending on what region you're in. And all these regions have their own way of eating.
What are your most popular dishes?
Our guests love the grilled octopus, and the coriander and bergamot-marinated raw sea bass. Also: hummus with homemade, crispy pastrami. When they understand the way we cook, they appreciate it. It makes sense.
The culinary scene in general seems to be very male-dominant. Do you get any push-back for being a female chef?
Not at all. And I believe times are changing. There are many women chefs, and sous chefs, working with me right now. Being in the kitchen and long working hours, it's not easy. It's a very physical job. That's the truth. But when you really want to achieve something, it's not worth worrying about all that. You just get it done.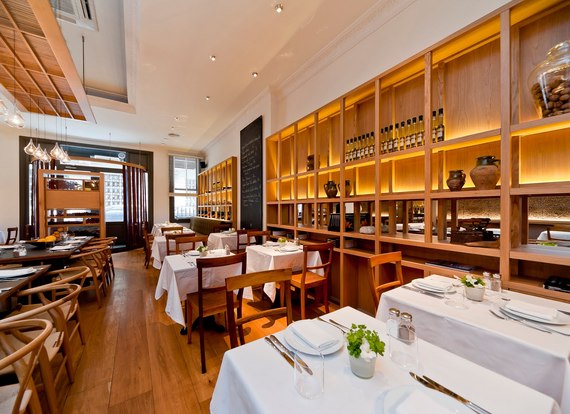 * An abbreviated version of this piece ran previously, in Travel and Leisure.
* Photo credit: Orhan Cem Çetin