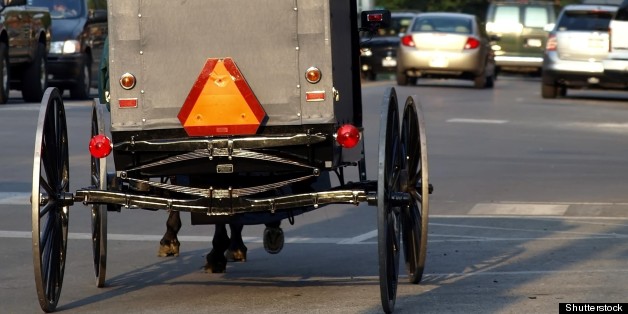 In Chicago, horse-drawn carriages are a familiar and romantic staple along the city's Magnificent Mile and lakefront. But one city alderman is trying to shutter the popular industry -- and along with it, a piece of Chicago's history.
If the alderman gets his way, it would mark the latest in a troubling trend of public officials across the country who exploit their political power to drive entrepreneurs into extinction.
For more than 34 years, Larry Ortega has run his popular horse-drawn carriage business, Chicago Horse and Carriage Ltd. The horses are happy, customers are happy and demand is booming.
Chicago Alderman Ed Burke wants all that to change. As if on a whim, Burke proposed a new ordinance that would eliminate the carriage industry from the city of Chicago. Burke claims the horse-drawn carriage business is cruel to animals, but Ortega's horses are treated well, working relatively light shifts and enjoying two to four months of vacation each year at an idyllic farm in Indiana.
Just like that, Burke could put business owners like Larry Ortega out of work, displace beloved horses (or worse, send them to slaughter), eliminate jobs and end an iconic Chicago attraction.
It's not just Burke. State and local governments across the country impose myriad regulations that make it difficult for innovators to create and grow a business.
Washington state, for instance, requires African-style hair braiders to pay for cosmetology licenses.
In Los Angeles, used bookstore owners have to hold their merchandise for 30 days before it can be sold.

Texas requires every computer repair technician in the state to acquire a private investigator's license to repair a computer.
The list goes on.
These laws harm business owners, the workers they employ, and the people who enjoy their products and services. Enacting arbitrary barriers to entry and imposing senseless rules makes it harder to create and grow a business, which limits job opportunities and cuts down on choices for consumers.
Sometimes the heavy hand of government falls on a single business, making it even harder to fight back.
Trisha Eck is one of the entrepreneurs suffering because of the government's misguided crackdown on, of all things, a teeth-whitening business.
Until recently, Eck owned and operated Tooth Fairies Teeth Whitening, where she sold take-home kits customers could use on their own time or apply while visiting her spa. Eck isn't a dentist, and she never pretended to be. She never performed treatments and her products were nonprescription.
In April 2014, the Georgia Dental Board sent Eck a cease-and-desist order, ordering that she shut down her business or face up to five years in jail and up to $500 in fines per customer. State regulators arbitrarily declared that "altering the shade of teeth, such as is done by current whitening techniques is the practice of dentistry."
So Eck shut down her business. She couldn't risk the legal repercussions she was worried her business might face.
But the logic doesn't add up. Customers can still buy whitening strips and gels at their local pharmacy or grocery store. All Eck did was help her customers select the best product for their needs.
Should government really be able to indiscriminately destroy businesses and livelihoods?
We should celebrate, not demonize, entrepreneurs. They risk their financial security and invest countless hours to provide goods and services to people who want and need them. Politicians such as Alderman Burke should support entrepreneurs with policies that make their lives easier; not punish entrepreneurial success with arbitrary restrictions.
So if you live in or are visiting Chicago, be sure to look for Larry Ortega and his horses and grab a ride. Sadly, this could be your last chance.