My girlfriend isn't a wine connoisseur. In fact, she usually chooses wine based on what she thinks is the most interesting label. I know she's not alone. I've heard this little secret whispered at many a cocktail party. For all of those label lovers out there, I've got a tip for you on a label you can love and feel good about. Last week, I was at an event celebrating the launch of a limited edition label by painter Barnaby Furnas designed for Fonseca BIN 27 Port to benefit the Waterkeeper Alliance, a global environmental movement focusing on issues -- from pollution to climate change -- that affect waterways. Fonseca was the first Port house to create and maintain organic vineyards and are proud of their commitment to the Waterkeeper Alliance in their work to provide drinkable, swimmable, and fishable waterways.
This is the second in an annual series of Artist Labels and features on Barnaby's "Rock Concert" series. During the event, we visited Barnaby's studio. See below for a sneak peek of the painting that will be on the label. These bottles will be for sale nationwide starting in October.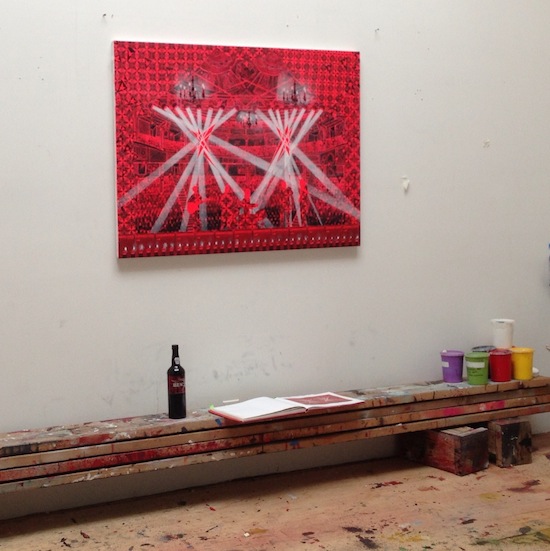 Image courtesy Barnaby Furnas and Marianne Boesky Gallery.