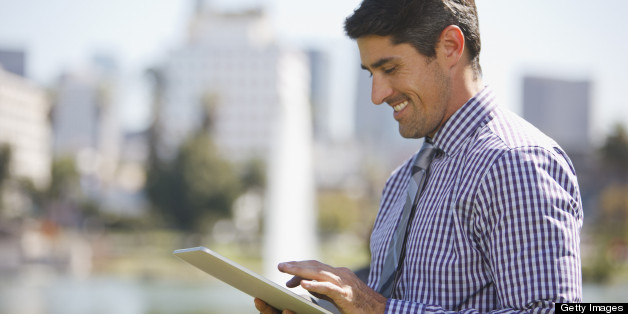 The mobile web is broken. If you spend any time reading content on mobile browsers, you surely know what I mean. The fragmented reading experience, the lack of simple sharing abilities, the difficulty in engaging with content, and the list goes on.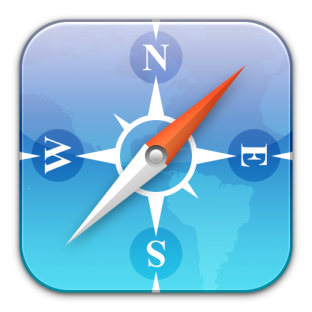 You might recall, a while back, I covered a company named MySiteApp that launched a product by the name of Uppsite. Uppsite took a good look at the mobile web and said, it is time to convert mobile websites into apps. And it did so in a two minute process. Well, MySiteApp is at it again and its new product, Brow.si, is the other side of the coin.
Instead of taking the mobile web and converting it to a native app because, well, the mobile web stinks, Brow.si says, why not make it better? And let me tell you, when you get a first glimpse of what Brow.si does to any mobile site, you will essentially forget everything you know about the mobile web. No, seriously.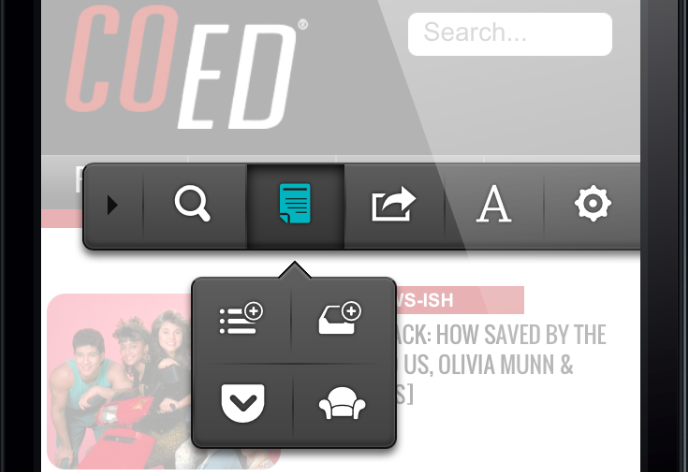 Any publisher of any kind can easily add Brow.si to his site and take everything we know and love about apps straight to his mobile website. I am talking everything, right down to push notifications. Yes, once you add Brow.si to your site, you, the publisher, can update your readers/subscribers every time you publish content. But that's not all.
The product itself adds a super useful layer on top of your site that, at the tap of a button, will enable your readers to easily share across all major platforms at once, or each one individually, from wherever they are on the page.
The neat addition, what the company is calling a "Flyout" (think toolbar, but without the negative connotations), also includes other features such as the ability to perform a Google search on site, save the article to read later and get this, instantly change the font size of the site you are accessing.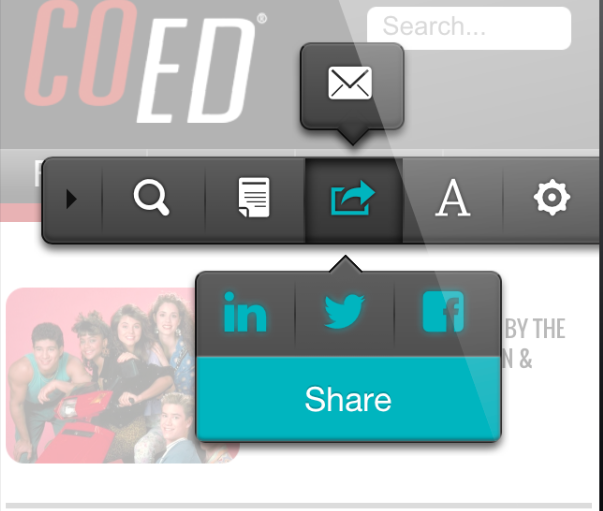 The browsing experience in the standalone app (iOS / Android) the company released to display all these new features also provides a much smoother browsing experience as compared to mobile Safari, Chrome, or any other mobile browser I have tried. So there's that.
As far as the business of Brow.si goes, here is where it gets interesting. When you tap the "Flyout" button, right under the bar with all the options, lays an empty space for companies to add their own apps. Yes, you heard correctly, Brow.si has its own API for developers to create apps.
Brow.si has already signed deals with some leading mobile publishers and publishing platforms, and since its beta launch, over a million end users have used the Brow.si flyout and app.
I have been having an ongoing debate for years now with some developers, whether the mobile web stands a chance against the insanely popular app ecosystem. I always said no, the mobile web is useless when I have an app. This changes everything and if publishers adapt Brow.si, the mobile web can make a serious comeback as far as the experience and monetization goes. That is the vision of Brow.si.