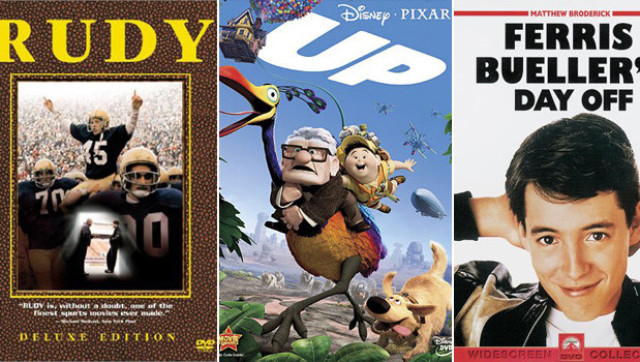 The two to three hours spent in chemo are absolutely no fun. There may be a smile or two, but in general, when I sat in the chair watching my TAC drip into my body, I pretty much counted down the minutes until I could leave.
There was a Silver Lining though, when I reminded myself that I could watch feel-good, no-brainer movies either on my laptop or iPad.
Now that I'm no longer getting chemo (YAH!) I still turn to these flicks for a picker-upper (Silver Lining). So here they are, in no particular order... I love them all!
PHOTO GALLERY
Top 10 Movies To Watch During Chemo
To read more about Hollye's holistic and humorous journey over, around, above and below breast cancer, please visit her blog, The Silver Pen (http://www.thesilverpen.com/). You may email her at hollye@TheSilverPen or follow her on Twitter @hollyejacobs.
For more by Hollye Harrington Jacobs, click here.
For more on breast cancer, click here.