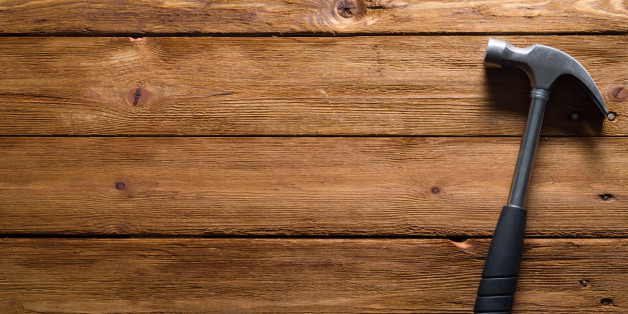 As you prepare for Valentine's Day, one of the most important decisions you'll make is what to get your sweetheart. Do you invest in a box of chocolates, some roses and other trinkets that will go into the wastebasket after a few days? Or do you make an investment that shows your affection and lasts for a long time? There are many home improvement gifts you can give for Valentine's Day that will benefit both your love and yourself. Here are some ideas to consider:
#1 Rose Garden
Rather than buying one or a dozen roses that will wilt and go into the trash, why not buy a few rose bushes and plant them in your front or back yard? This will give your significant other roses they can enjoy throughout the year. February is within the perfect time frame to plant rose bushes--winter to early spring, depending on your location--and there are plenty of home improvement stores, nurseries and
local landscaping contractors
who can help you with the process. On Valentine Day, you can show this achievement to your loved one as a symbol of your affection, one that will forever endure with proper care and maintenance.
Photo courtesy of Creative Mirror & Shower in Addison, IL
#2 Shower Upgrades
Who doesn't enjoy a shower together from time to time? Moreover, making the right shower upgrades can pay back over time, so it's financially and personally beneficial to a couple to invest in them. Some upgrades that will impress your partner include:
A programmable thermostat to keep it the right temperature
Low-flow showerheads to cut down on water use but provide the same water pressure
Steam shower capabilities (vapor and steam generator) for extra luxury
Additional showerheads to increase water flow when showering as a couple
Shower benches for relaxing together under the hot water
Some of these are easy weekend DIY projects, but the steam shower and additional shower heads will require some help from a local plumber at the very least.
#3 Tree of Eternal Love
If your partner is a gardening enthusiast, another way to show your long-term affection is to plant a tree. Since trees grow over time, become stronger, thicker and supply shade for grass and flowers, they can symbolize long-term affection and love. They're also a good benefit to your landscape if it's lacking some green features. There are various types of trees to choose from that can symbolize affection and love, including:
Cherry
Wisteria
Walnut
Cypress
Apple
#4 Intimate Bedroom
Since the bedroom is one of the most intimate places for a couple, updating or upgrading the room is another good long-term investment for Valentine's Day. You can repaint the room in a bright or evocative color that symbolizes intimacy. Some colors include red, teal or eggplant. You could also change the lighting, installing dimmers so you can change the mood as needed. Then you could buy some new furniture--maybe a bigger bed with matching linens for those passionate nights?
#5 Expanded Closet
Expanding a closet is another home improvement gift that benefits both. Additional storage space, whether in the closet or as dressers and cabinets, gives you more room for clothes and shoes. Consider installing custom-built shoe racks or buying additional boudoirs to make more space. Or, invest in some storage bins or trunks.
#6 Clean Home
Valentine's Day should be about romance, love and spending time with one another. It should not be about having to clean the house because it's an absolute mess. So to keep your husband or wife from obsessing,
hire a house cleaning service
for the day so your spouse comes home to a spic and span abode. Then you can focus on a romantic dinner, a movie together on the couch or whatever kind of romance you want to enjoy together.
Photos courtesy of DesignMine