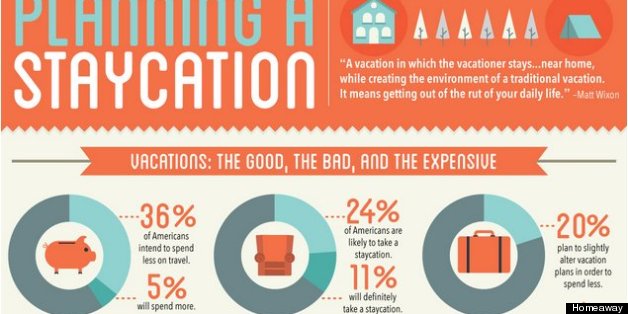 It's no secret that summer vacations can be costly. The average American spends $1,600 on summer travel, when flight and lodging costs are at their highest. For last-minute or budget-conscious travelers who want a vacation-like experience without the associated stress or travel costs, staycations are an ideal alternative. In fact, 24 percent of Americans are planning for one in 2013.
Many families opt for staycations because they provide the excitement of a full-on vacation without the hassle. Plus, they are highly tailored to the individual traveler. Love live music? Plan your staycation around an upcoming music festival near town. Looking for stress relief? Plan a spa day followed by a stay at a local bed and breakfast.
Staycations are all about exploration, and with a bit of planning, you could be well on your way to a summer getaway within driving distance of your home. Don't know where to begin? Check out this handy staycation planning guide for inspiration.