Don't you just love getting things on clearance sale? But you know what's even better than that? Finding a treasure on sale and upgrading it to create the perfect addition to your home. There's no limit on the effect some paint, trim or detailing can have on a Plain Jane piece, and at clearance prices, there's no need to worry about ruining it and wasting your money. Take a look at how these creative minds took advantage of their finds from clearance aisle treasure hunts and made the most beaut for their buck.
1. Table Makeover
Bre used bronze spray paint to fancy up the legs of this simple $7 table, turning it from casual to stately. To lend a personal touch to the look, she added stud pushpins, also from Target, to the table edges, achieving a finished decor piece with what was once a standard, sparse structure of convenience.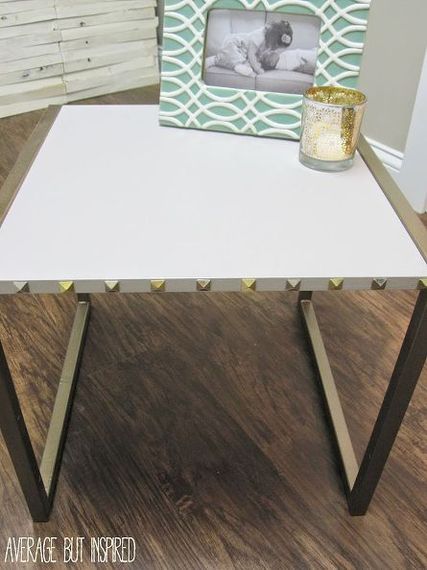 Clearance Table Makeover via Hometalker Average But Inspired
2. Drink Bucket
This makeover used the original Target drink bucket for its intended purpose, but Melissa found a way to make it much cuter and more impressive. She took a simple metal drink bucket and spray painted it a rich, warm aged copper. With cutsie lettering on one side and elegant script on the other, this bucket was made versatile for child and adult events, day or night, for less than $5.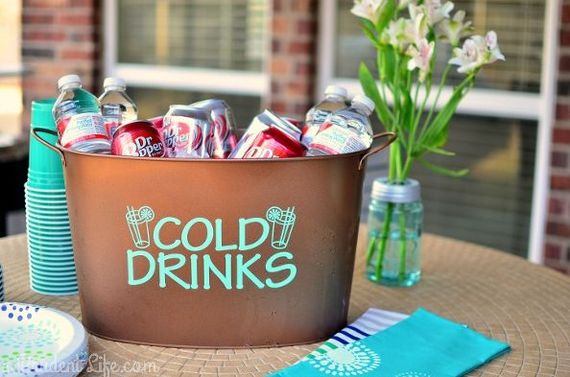 Drink Bucket Makeover via Hometalker A Prudent Life
3. Basket to Wall Art
Simple and lovely, this utilization of a thickly woven basket as a statement picture frame, creates an interesting yet soothing decoration. Liz Marie used Target's clearance sale as a springboard to let her creativity jump into action, and wound up with fresh, inspired decor.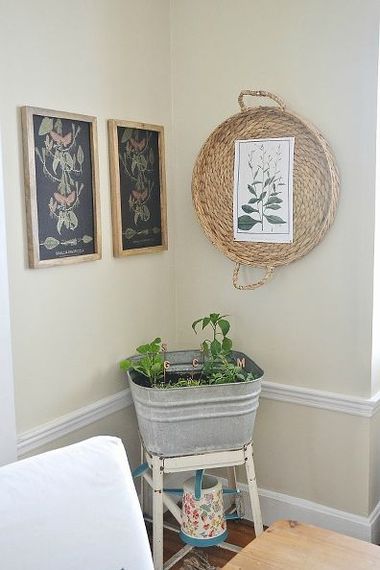 Wall Art From Basket via Hometalker Liz Marie Blog
4. Dish Towel to Pillow Case
If it's difficult to find the exact furniture fabric you desire, a DIY throw pillow project might open up a world of possibilities. All this project took was a dish towel from Target's clearance sale and stitching up the three open sides, to easily convert it into a pillow case. This is an inexpensive and easy way to completely rejuvenate your living room.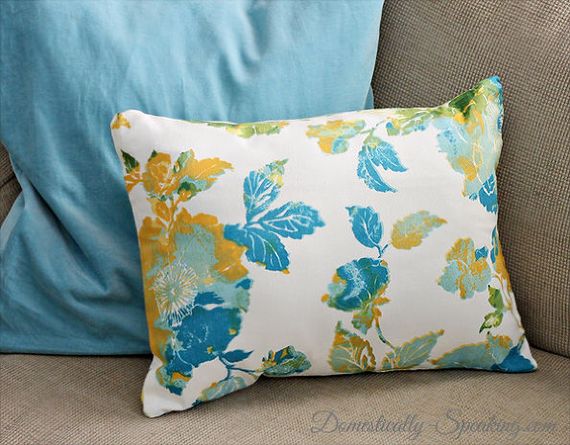 Easy Dish Towel Pillows via Hometalker Domestically Speaking
5. Fancied-Up Cleaning Caddy
Crystal got simple cleaning caddies from Target's clearance section for her new, natural, homemade cleaning supply set. To personalize her tools a bit, and brighten up the cleaning chores, she added vinyl lettering to the caddies with cute messages, like "Rise & Shine."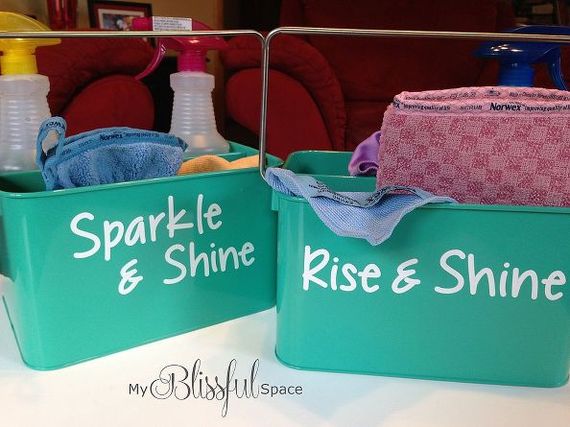 New Cleaning Caddies via Hometalker My Blissful Space
6. Silver Platter Accent Table

This high-end silver accent table was created by combining a vintage silver platter with a table base from a TJ Maxx clearance sale. A simple way to create a unique, formal piece for your living room, this project takes clearance sales to a deluxe level.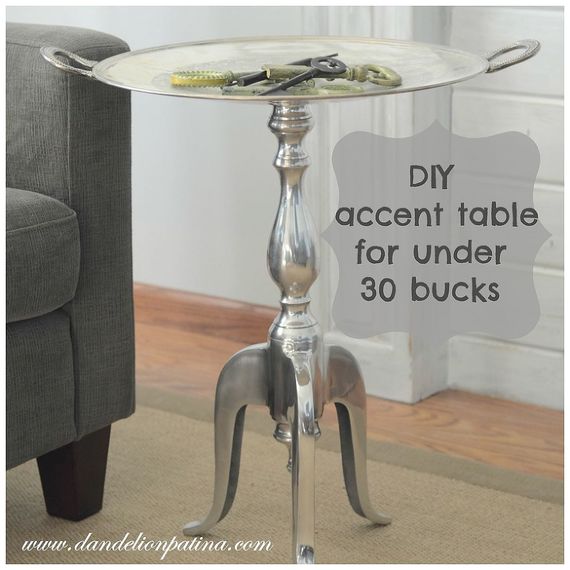 DIY Accent Table via Hometalker Dandelion Patina
7. Shower Curtain to Slipcover
Once you find an object in the right color and pattern for your room design, you want to find a way to tie that object into your room -- even if that object is a shower curtain and your room is the master bedroom. This clearance recreation transformed a grey and white shower curtain into a slipcover for a cedar chest at the foot of the bed, producing a lovely accent piece which complements the entire room design. Talk about beauty on a budget!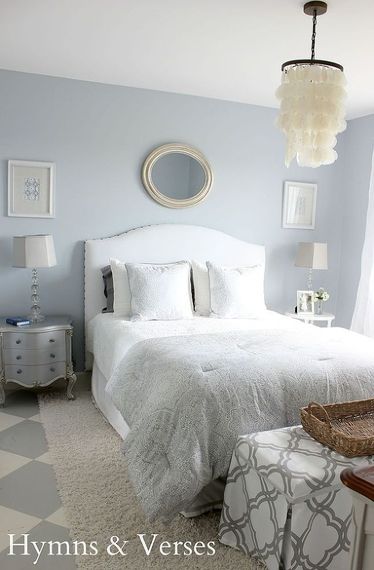 Master Bedroom on a Budget via Doreen Cagno
8. Mirror: Simple to Starburst
The function of this Target steal stayed the same, but the style went through a drastic transformation. Jennifer took a clearance-priced mirror, thrift store flatware and some bronze spray paint, and created a modern and compelling feature for her mantle.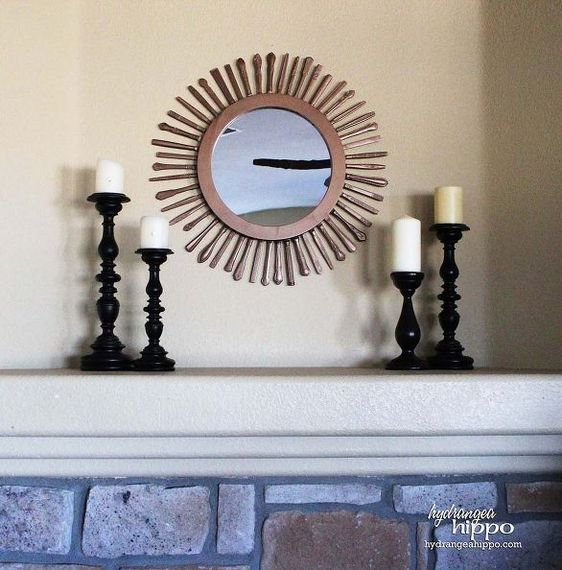 Starburst Mirror With Flatware via Hometalker Jennifer Priest
9. Cocktail Napkin to Art
Sometimes the simplest design idea is the classiest. These Target clearance napkins easily and effortlessly transform into art, solidly framed to create bold contrast. The quick and inexpensive design adds instant class and texture to this side table.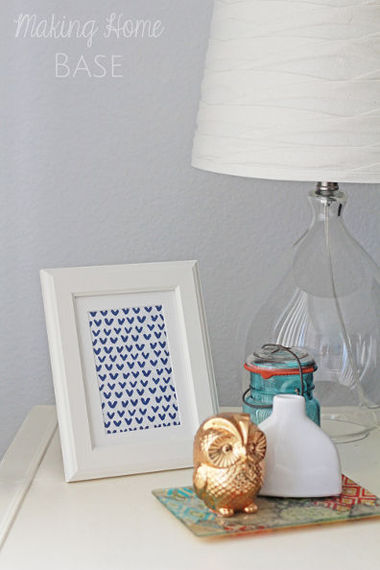 DIY Art From Cocktail Napkin via Hometalker Making Home Base
10. Placemats to Wall Decals

Repurposed beaded placemats make excellent art for your home, especially when seeing them reminds you of the great bargain you got them for. These deer placemats as master bedroom decor look high-end and unique, thanks to Melody's clever creativity and shopping prowess.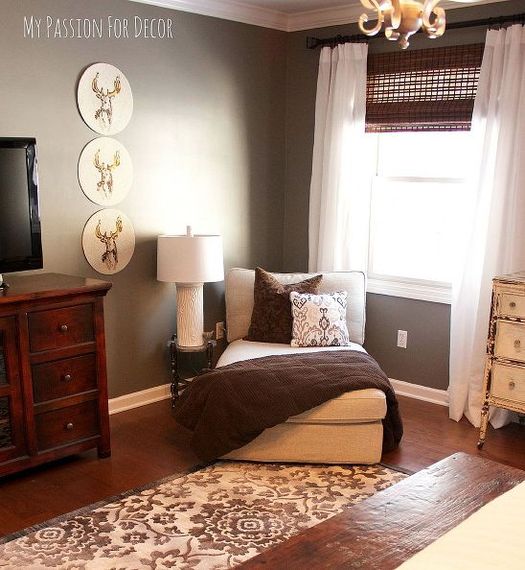 Master Bedroom Makeover via Hometalker Melody
For more budget friendly design ideas, try some DIY design projects. Get some inspiration and encouragement from Hometalk's DIY topic page.