Halloween decorations don't have to be tacky plastic skeletons draped in gauze or garish jack-o-lanterns -- you can up your Halloween decor game by adding some chic to your spooky decorations. Check out these clever ideas for spooky-chic halloween decorations, for some hot and haunted fun!
1. Keep up your style and add a spooky spin, with a chic Halloween wreath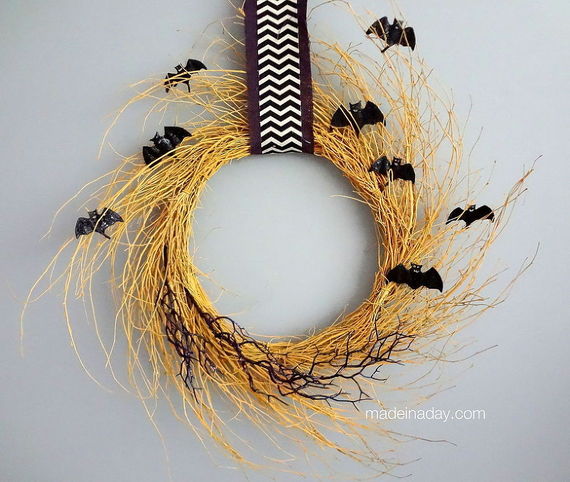 Golden Halloween Wreath via Hometalker Made in a Day
2. Pathway lighting can be a classy way to add eerily charming Halloween decor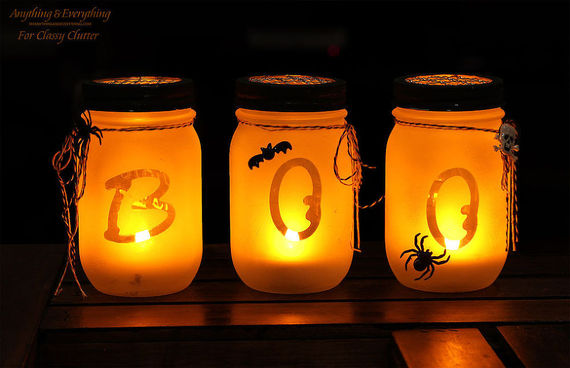 Halloween Mason Jar Luminaries via Hometalker Anything and Everything
3. Chalkboard decor is perfect for a creepy porch display or a spooky mantel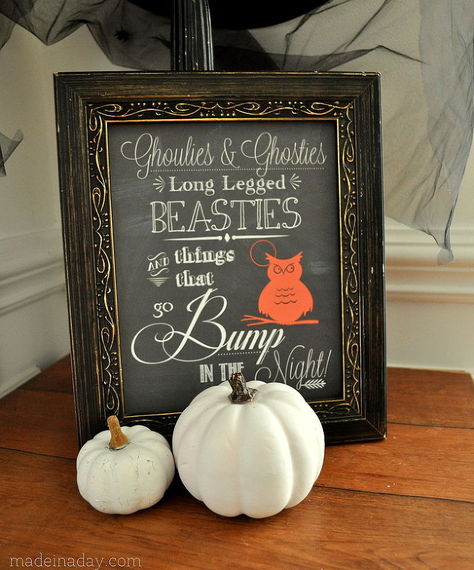 Chalkboard Printable via Hometalker Made in a Day
4. Dress up pumpkins with an orange and black sparkle, great for a fancy Halloween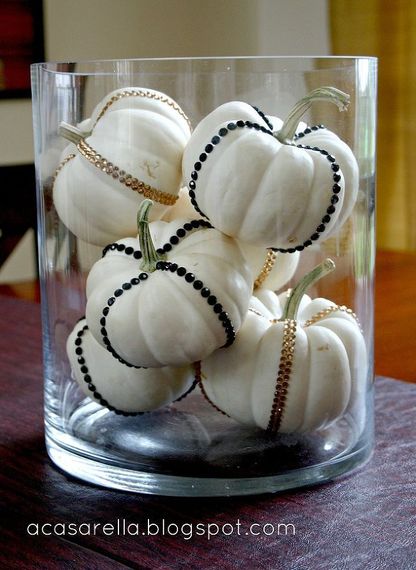 Fall Decorating With Bling via Hometalker A Casarella
5. Make a spooky sign with some 'olde' script lettering to set the mood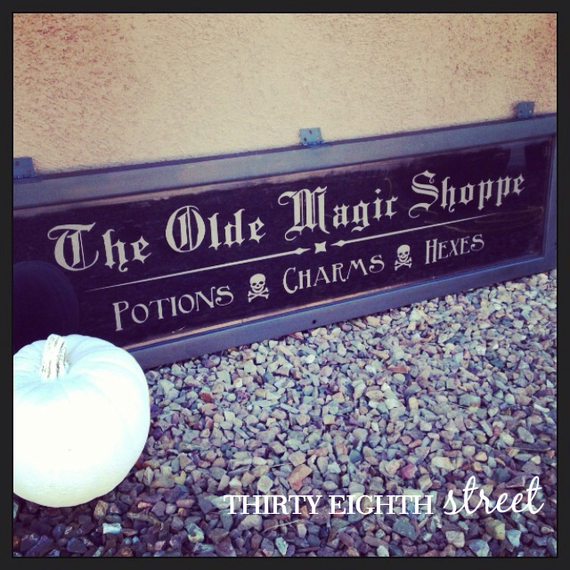 Hutch Window to Halloween Sign via Hometalker Thirty Eighth Street
6. Use this dark but classy backdrop for your mantel, or as a garland along your stair banister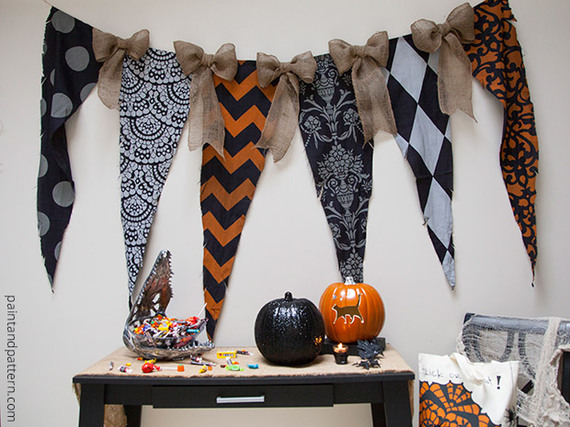 Halloween Stencil Backdrop via Hometalker Royal Design Studio
7. Set up a row of simple and somber Halloween candles for flickering fun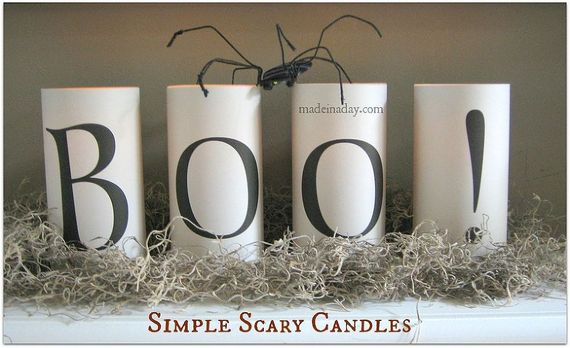 Simple Scary Halloween Candles via Hometalker Made in a Day
8. Make the perfect cozy throw pillow for your couch - high-end class and a spooky surprise!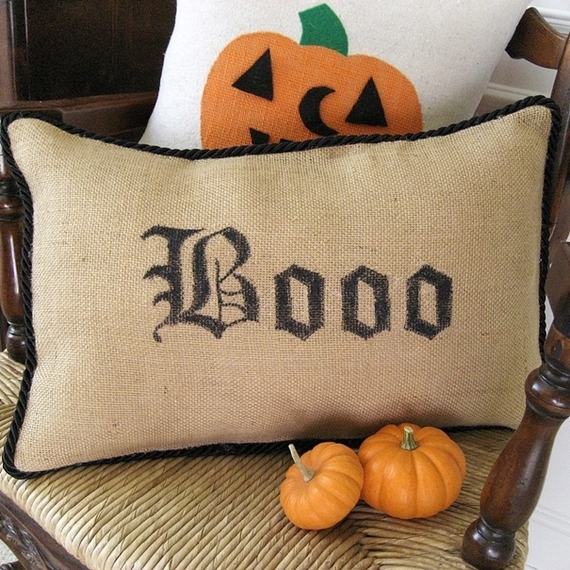 No-Sew Boo Pillow via Hometalker Confessions of a Plate Addict
9. Create the perfect yummy Halloween centerpiece with candy corn colored yarn!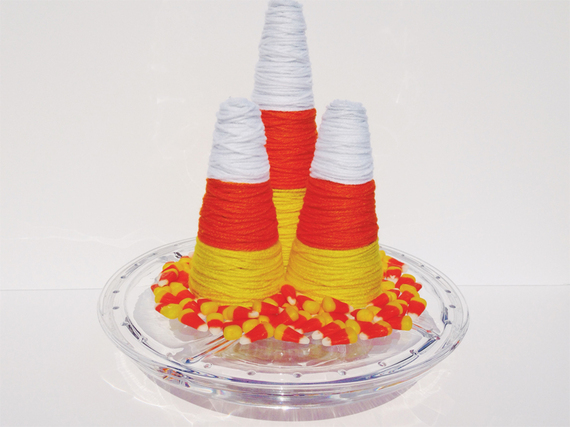 Candy Corn Yarn Craft via Hometalker Southern Couture
10. A ghostly cake plate will be just the thing to liven up your Halloween dinner table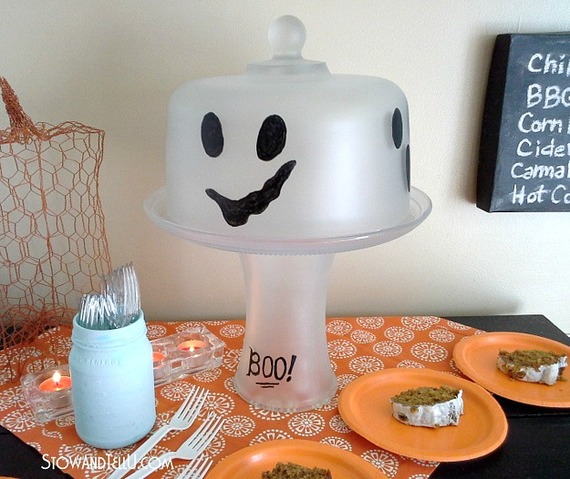 Ghosted Cake Plate via Hometalker Stow & Tell U
For more great Halloween decor ideas, check out our Halloween Decorations page on Hometalk!