This sure isn't your grandmother's wallpaper! Check out all the creative and unexpected things you can accomplish within the wonderful world of wallpaper! Wallpaper is the budget friendly secret to well designed, trendy home decor!

1. Faux Wood
Do you like the reclaimed wood look, but don't want the hassle of ripping up old boards and pallets and making all your own furniture? Well here's a nifty little secret- you can buy wallpaper that looks just like prime or reclaimed wood! Use it to line your bookcases for an easy, incredibly chic update.
See how Hometalker Thistlewood did it!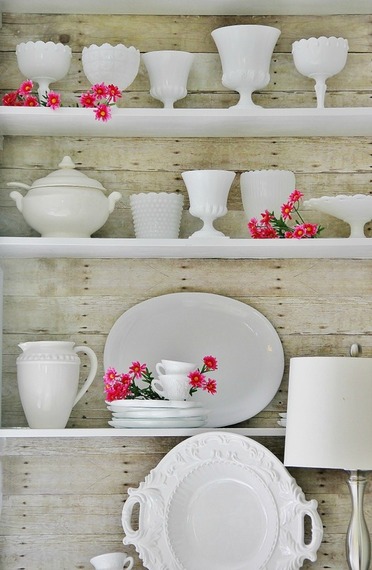 Photo via Thistlewood Farms on Hometalk


2. Limitless Lampshades
Give your room a quick and easy update by just switching out your lampshade. You can achieve the exact, unique look you want by using wallpaper. There are so many patterns, colors, and overall choices out there- you'll never run out of fresh options!
Check out Helena's Hometalk tutorial!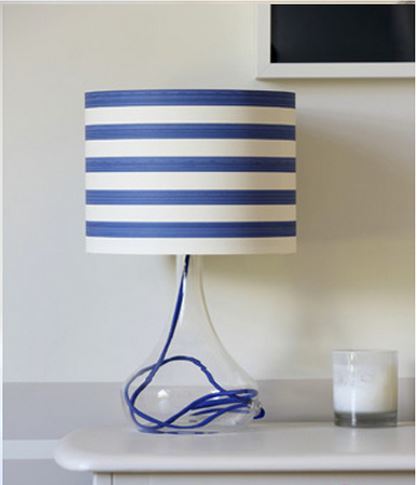 Photo via Design Wotcha! on Hometalk


3. A Kitchen Backsplash
If you have one significant section in your kitchen, take the opportunity to dress it up with a fun, patterned, wallpaper backsplash! You can opt for durable vinyl wallpaper for easy cleaning, or install a thin piece of custom cut glass over the wallpaper.
See how Hometalker Isabelle LaRue did it!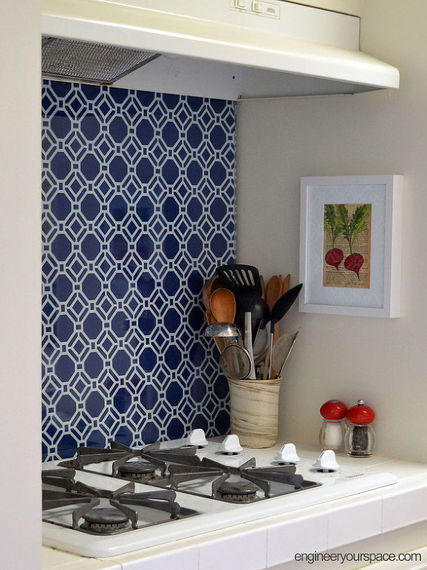 Photo via Engineer Your Space on Hometalk


4. Dress Up Stairs
Add instant style and pizazz to your home by wallpapering those boring old stairs. This ideas is particularly impactful if your stairs face, or are near your entryway.
Check out Gwen's Hometalk tutorial!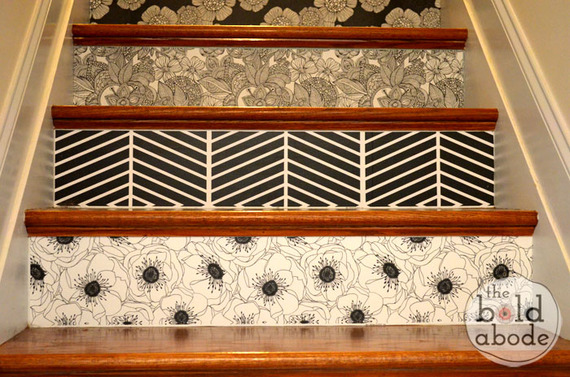 Photo via The Bold Abode on Hometalk


5. Totally Unique Furniture
Ikea's trendiest pieces will still have nothing on your decor once you spice up a few pieces with wallpaper. It's incredibly easy to apply, and can be switched out to match your ever evolving decor theme.
See how Hometalker Liz did it!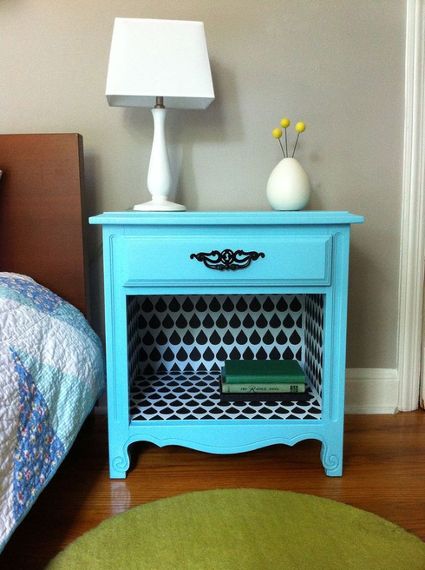 Photo via Aqua Elephant on Hometalk


6. Faux Fancy Carved Wainscotting
Talk about design on a dime! Instead of commissioning some craftsman to create and install carved wall details, just buy and paint over some textured wallpaper! This DIY can be done in just an afternoon, and looks absolutely fabulous!
Check out Susan Myers's Hometalk tutorial!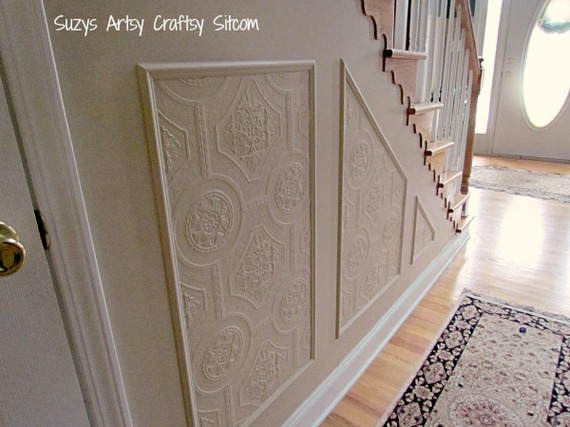 Photo via Suzy's Sitcom on Hometalk


7. Turn a Bookcase into a Dollhouse
You'll save big, and we mean big, bucks by turning an old bookshelf into a doll house! How you ask? Wallpaper the various compartments, er, the tiny little rooms.
See how Hometalk blogger At The Picket Fence did it!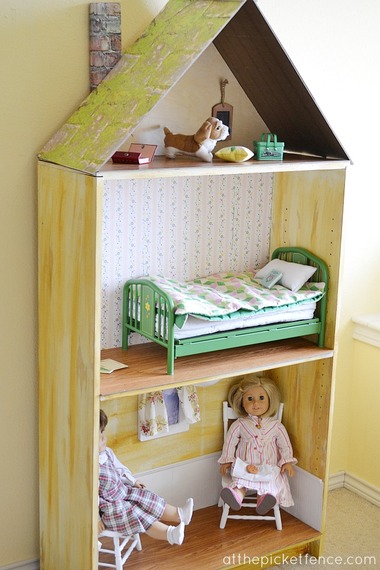 Photo via At The Picket Fence on Hometalk


8. Improvised Beadboard Kitchen Cabinets
Give your kitchen a makeover by updating your cabinets for pennies on the dollar. Don't bother with all new cabinetry, just use textured or beadboard style wallpaper on the doors. This is a great renter's trick, who tend to get stuck with the most boring, builder grade kitchens.
Check out Rachel's kitchen transformation on Hometalk!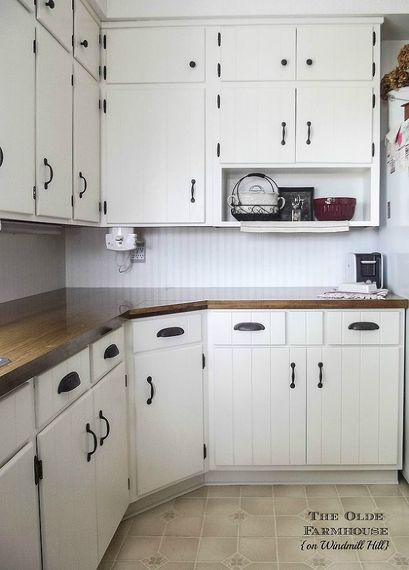 Photo via The Olde Farmhouse on Hometalk


9. Supersized Statement Art
Get all the drama and beauty of a gorgeous, statement modern art piece, with next to none of the cost! Don't worry, your secret will be totally safe with us. Take it from the savviest of Hometalkers, check out the wallpaper offerings of art institute or museums. The collections offered by the Museum of Domestic Design & Architecture would make particularly great art pieces! You can accomplish this look with museum gift shop wrapping paper too!
See how Hometalker Rachelle did it!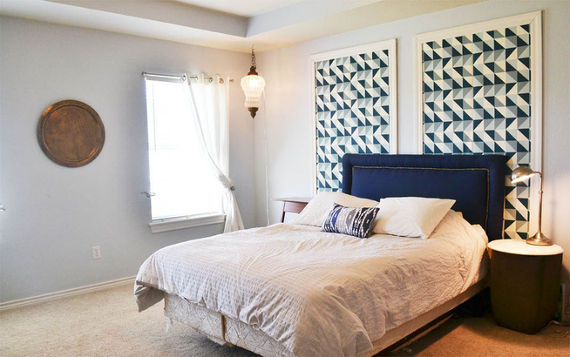 Photo via Adventures in Creating on Hometalk


10. Faux Beadboard Walls
Instead of bothering with the fuss, mess, and cost of real beadboarding- why not just use wallpaper to get the look instead? We know: Pure. Genius.
Check out Valerie's Hometalk tutorial!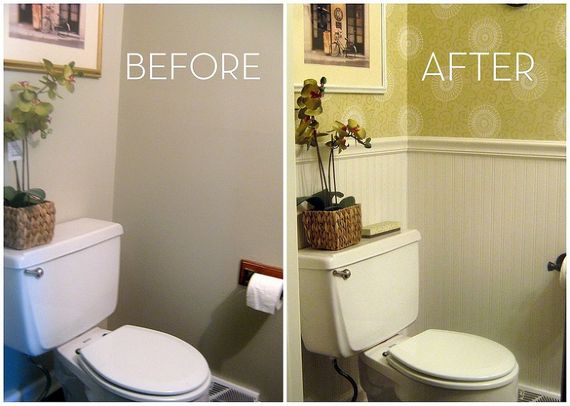 Photo via Homemade Modern on Hometalk


11. Wallpapered Closet
This may seem like an odd idea, but check out how cool it looks! Add bonus? You'll be more motivated to keep things a bit more organized in there!
See how Hometalker Krista did it!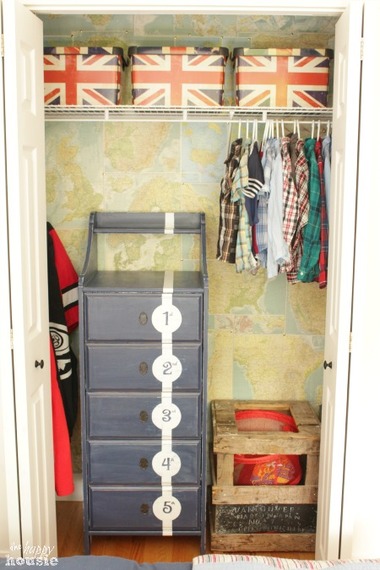 Photo via The Happy Housie on Hometalk
Feeling inspired to get creative at home? Check out all the out-of-the-box, creative home decor ideas being shared on Hometalk each and every day!