Want to try an eye-opening experiment? Today, keep track of how many times you place a piece of food or product packaging in the trash. If your trash habits are anything like the average person, you'll notice quite a few trips in just one day. But what may look like an empty cardboard box or a finished egg carton is actually a stylish bedside lamp waiting to happen! Instead of tossing out those retired boxes, cans, and bottles, give them a new life, by turning them into useful and beautiful household items!
1. Use a Kleenex box to upgrade your picture frames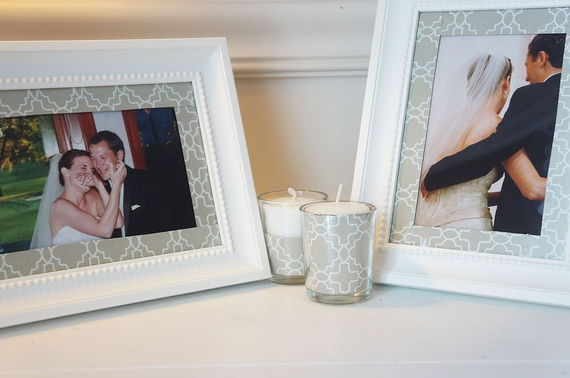 Project via Maggie @Maggie May's
If your tissue box has a particularly lovely pattern or color, use it to add a stylish border to plain picture frames.
2. Get statement lighting out of an empty egg carton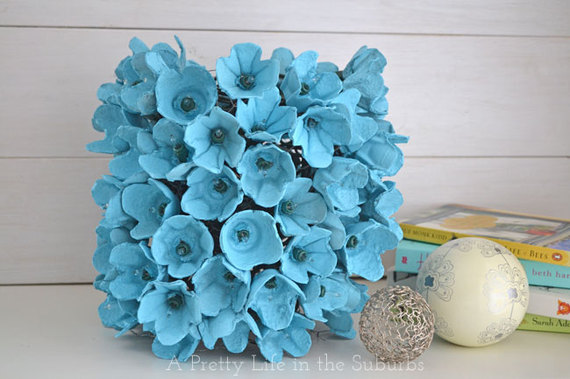 Project via Jo-Anna @A Pretty Life
You can't NOT be impressed by this one! Turn a few old egg cartons into luminous decor that you know will draw compliments.
3. Turn tin cans into a cute caddy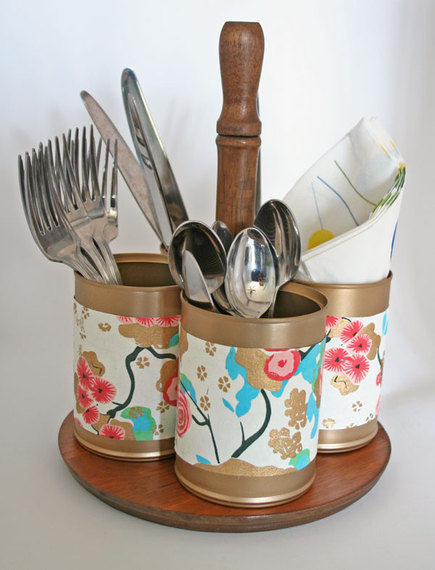 Project via Megan @Rhapsody in Rooms
Perfect for picnics or patio events, this easy DIY utensil caddy is your no cost way to chic outdoor decor.
4. Store twine and string in Pringles canisters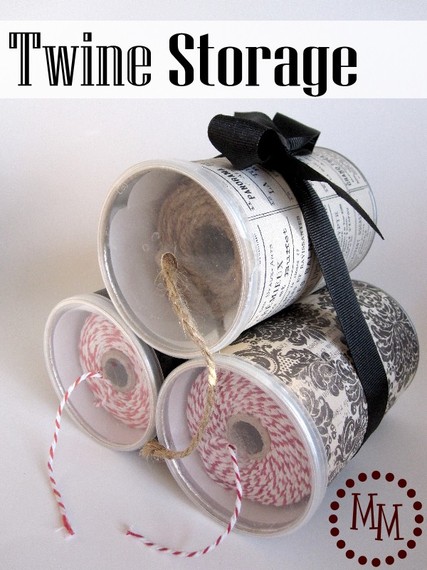 Project via Michele @The Scrap Shoppe Blog
Even if you've finished your spring cleaning (no pressure -- neither have we), you probably couldn't find just the right place for those spools of twine. Well, here's an Earth Day gift for you!
5. Organize shopping bags with an old baby wipe container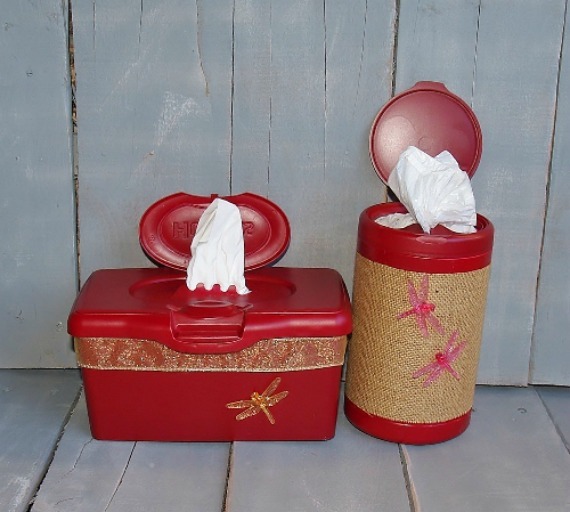 Project via Kelli @Kelli's Kitchen
Finally! No more messy, overstuffed baskets -- here's a clean and clever way to stylishly store your plastic shopping bags for good.
6. Add order to your pantry with Coffee Mate containers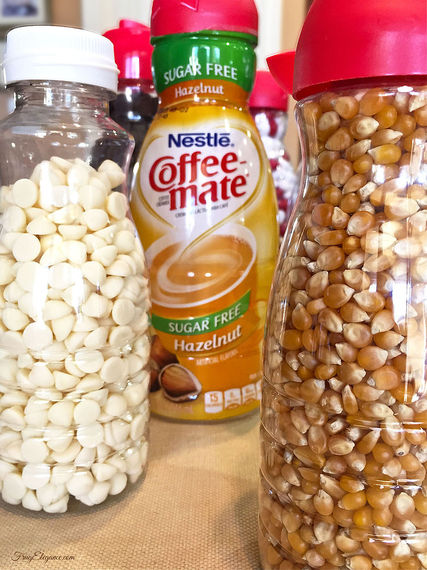 Project via Carol and Randi @FrugElegance
Any easy-pour plastic container is a brilliant way to store grains and beans, for a neat looking pantry, free of lumpy and un-stackable bags.
7. Fold a brown paper bag into the perfect pendant lamp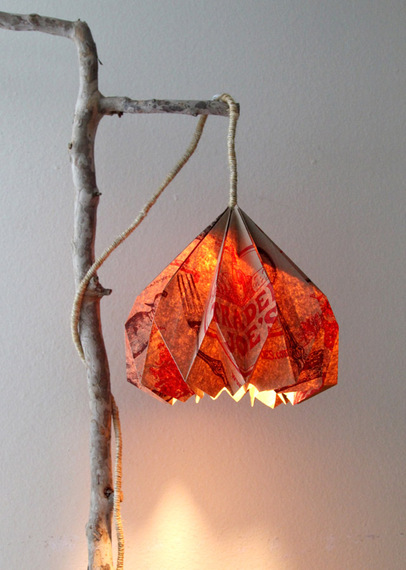 Project via Ananda @A Piece of Rainbow
Speaking of bags, have you ever looked at a brown paper bag and thought, "that could be remarkable rustic decor"? Now you will! Fold your own with this simple tutorial.
8. Store art supplies in sauce jars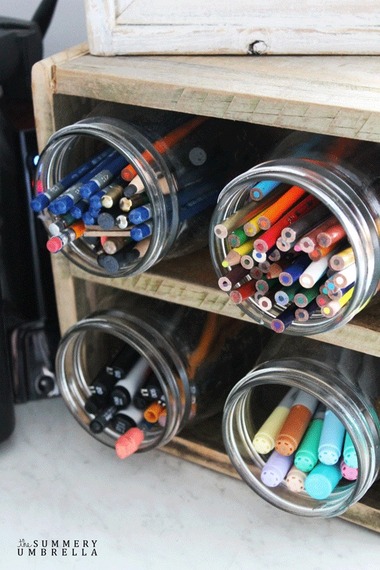 Project via Liz @The Summery Umbrella
Just rinse them out or run them through the dishwasher, and your old sauce jars are ready to add the ultimate order to your desk or craft space. If you're up for a challenge, try this reclaimed wood stand to go along with your upcycle.
9. Make garden stepping stones from a cake cover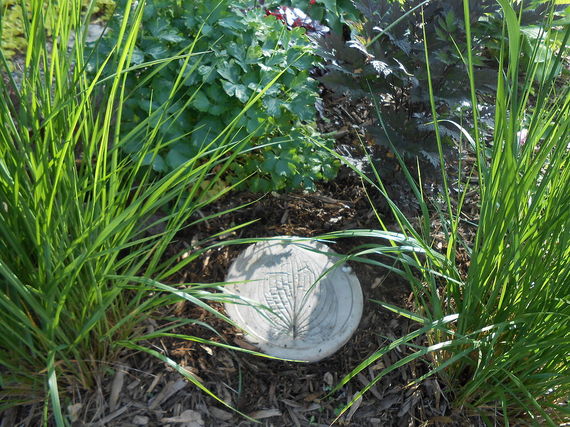 Project via Rhonda @Sprouts and Stuff
Use a plain cake cover as a cement mold for unique stepping stones. Copy this DIYer's design, and add a large leaf to the center of each mold, for a beautiful garden pathway.
Before you toss anything else, take a look at all of the incredible upcycling and repurposing ideas we've got at Hometalk!
Also on HuffPost:
PHOTO GALLERY
Craft Of The Day