Have you ever wondered what your favorite Christmas classics would look like as Christmas trees? Well, you're about to! Here they are -- the green, prickly faces of all the titles on your holiday must-watch list (#4 is the grinchiest thing you've ever seen)! Follow the links for tutorials!
1. It's a Wonderful Life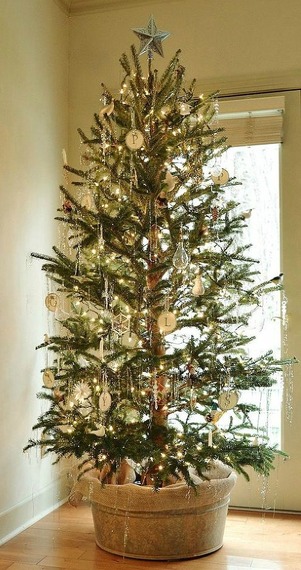 Project via Hometalker Sarah @Home-ology
Pile on the bells and tinsel -- there will be tons of angels filling the skies this Christmas if everyone's tree is a whimsical and bright as this glorious creation!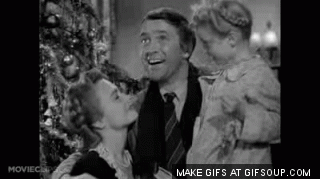 via gifsoup
2. Love Actually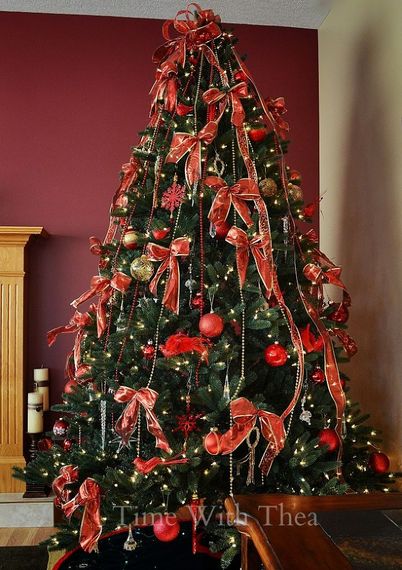 Project via Hometalker Thea @Time with Thea
Play up that classic red ribbon of holiday romance, for a Christmas masterpiece that looks good enough to make you skip the gifts altogether!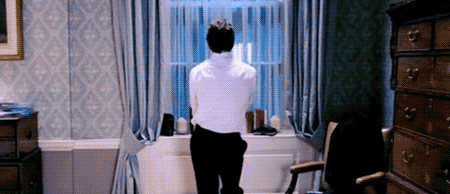 via giphy.com
3. Home Alone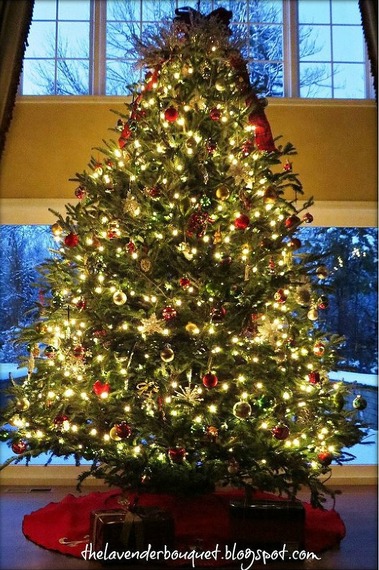 Project via Hometalker Kathleen @The Lavender Bouquet
This Time Square-worthy tree is bright enough to light up the whole city and bring hope to all those who need it!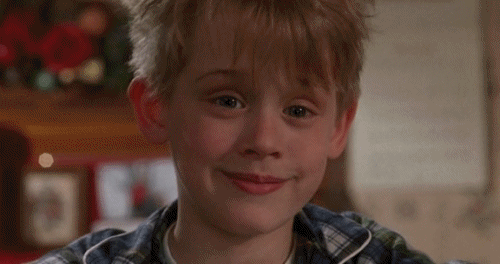 via giphy.com
4. How the Grinch Stole Christmas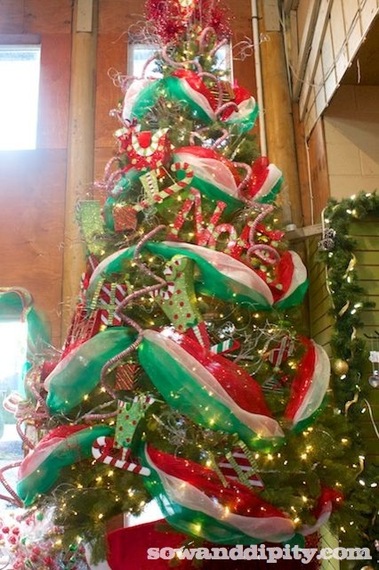 Photo via Hometalker Shelley @Sow & Dipity
If you're looking for all the fun and colorful chaos that defines a Seuss-style Christmas, check out this Grinch-gone-good Christmas tree look!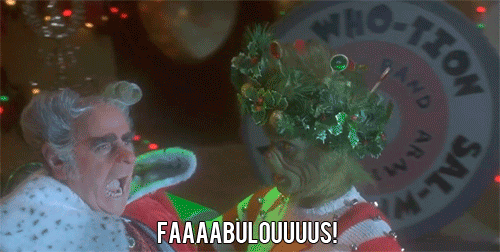 via giphy.com
5. Elf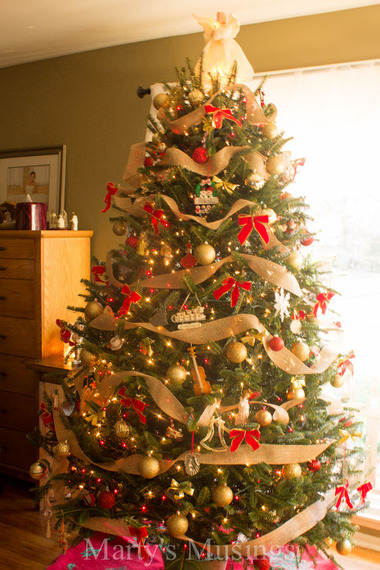 Project via Hometalker Marty @Marty's Musings
Pack your tree with toys, ribbons, and lights, to invoke a little bit of that gleeful Christmas spirit that helped Buddy and Jovie find the meaning of Christmas!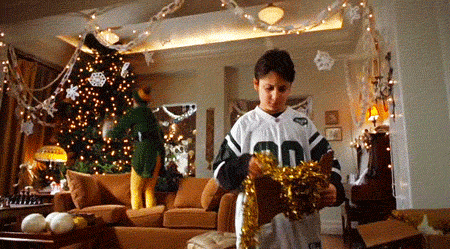 via giphy.com
6. Polar Express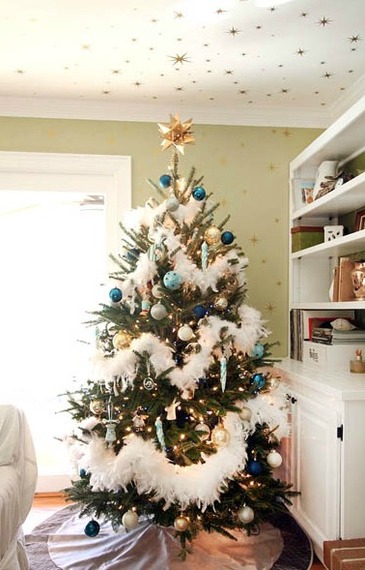 Project via Hometalker Brittany @Pretty Handy Girl
This snowy Christmas tree has all the chilly excitement to get you in the mood for a train ride to visit Santa. You don't need a ticket -- you just need a little faith!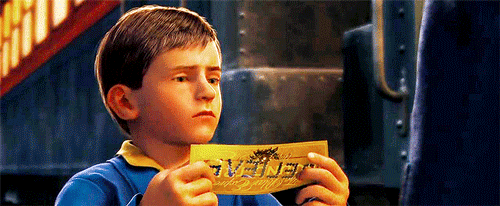 via Tumblr
7. The Nightmare Before Christmas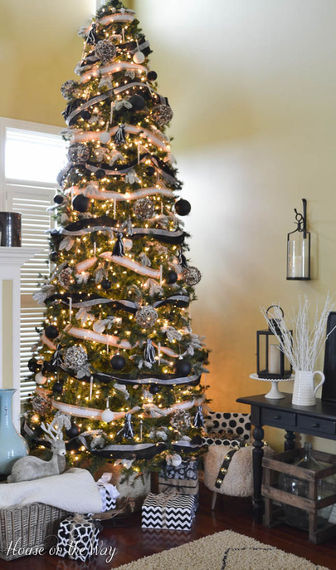 Project via Hometalker Leslie @House on the Way
This Christmas favorite has all that classic holiday fun and celebration, with a touch of dark to set it apart from the rest. And of course, the movie's great too!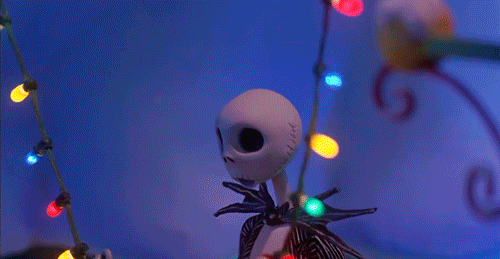 via Tumblr
8. The Bishop's Wife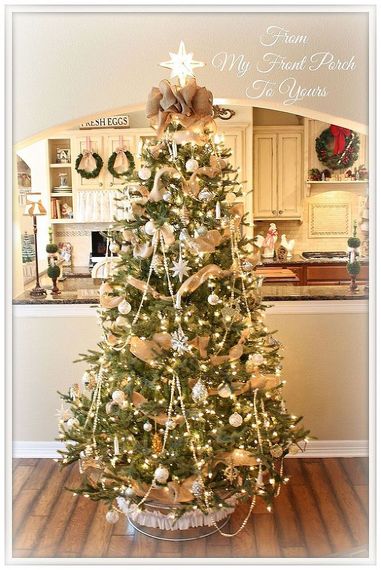 Project via Hometalker Pamela @From My Front Porch to Yours
Believe it or not, this majestic Christmas tree didn't need the miraculous touch of an angel, just some hard work from decor geniuses (read:elves)!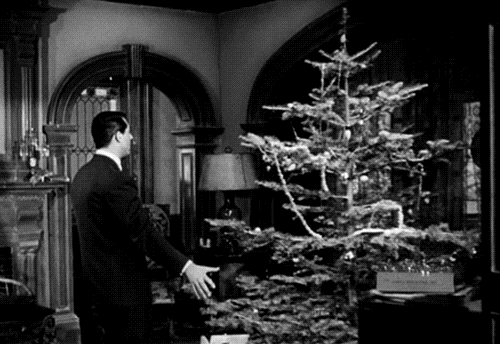 via Tumblr
9. Joyeux Noël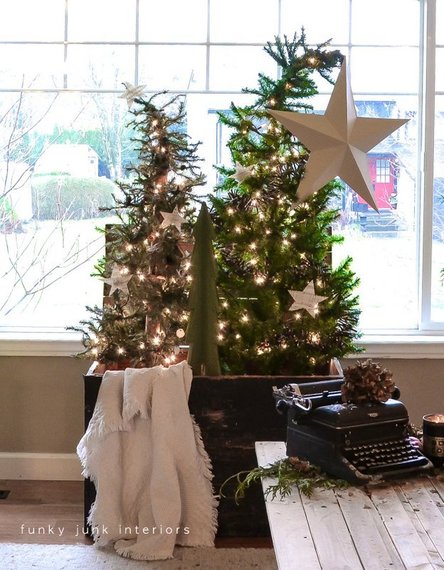 Project via Hometalker Donna @Funky Junk Interiors
Mini trees are the perfect way to share some holiday cheer with those most different from you. Want to foster brotherhood and love? Lend a mini tree.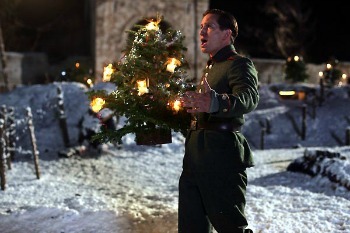 via Film Balaya
10. A Christmas Carol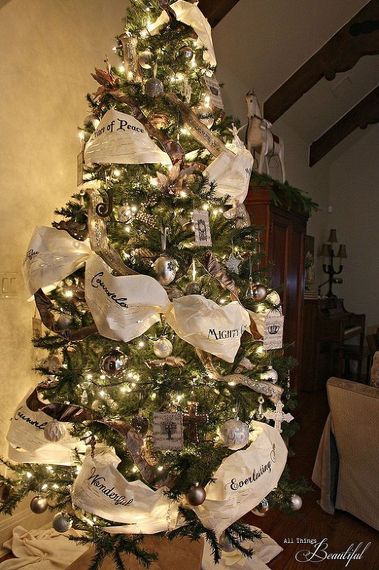 Project via Hometalker Janis @All Things Beautiful
This stunning ribbon-wrapped tree has that hallowed ghostly glow of visiting spirits come to tell you how to appreciate your life. But you should be over the moon, cause you're already doing everything right!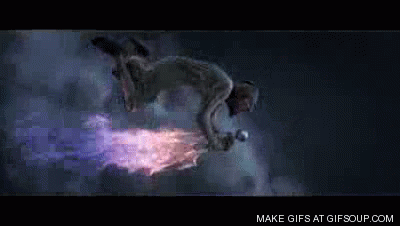 via gifsoup
11. Rudolph the Red-Nosed Reindeer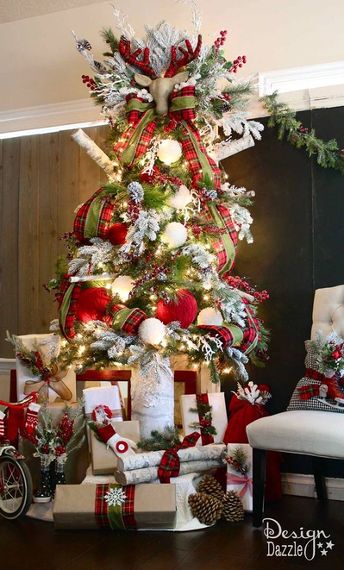 Photo via Hometalker Toni @Design Dazzle
I wouldn't be surprised if there was a certain red-nosed reindeer hiding in those decked-out branches. Even Rudolph appreciates adding a bit of ribbon and trim!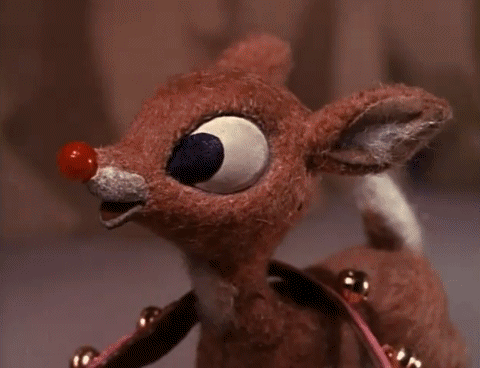 via giphy.com
12. A Christmas Story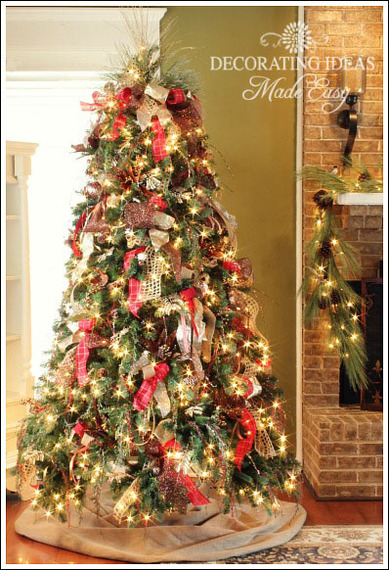 Project via Hometalker Jennifer @Decorating Ideas Made Easy
There's enough space under that stunning tree to hide 50 Red Ryder B.B. guns, but I wouldn't if I were you!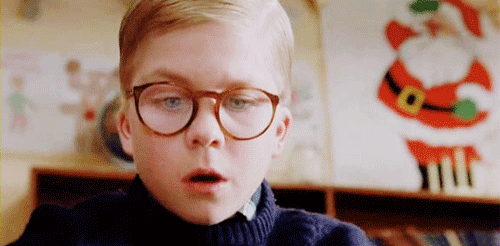 via brostrick.com
13. White Christmas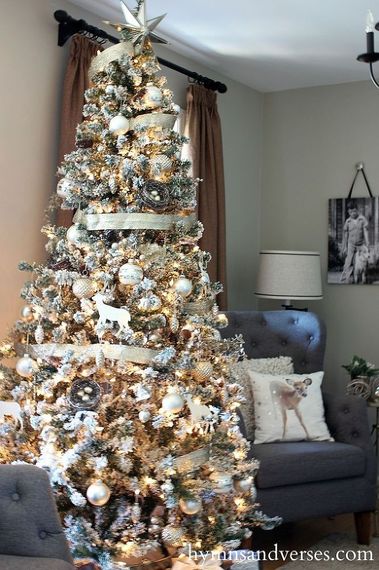 Project via Hometalker Doreen @Hymns and Verses
There's no need to be shy - if you want a white Christmas just come right out and make it yourself, with a snow-covered sparkling tree like this!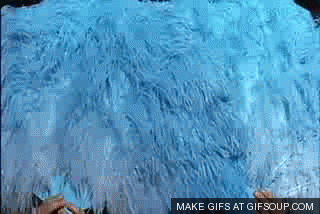 via gifsoup
14. Miracle on 34th Street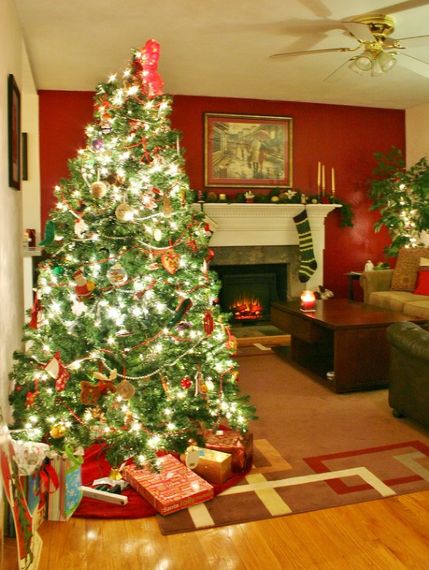 Project via Hometalker Megan @Rhapsody in Rooms
This colorful, dreamy tree, isn't only a spot-on twin of the tree from the set, it's perfect for those who like to get a little sentimental during the holidays. After all, Christmas decorating isn't just an activity...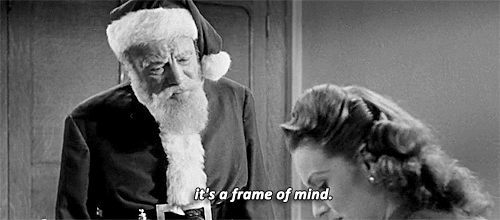 via Tumblr
15. Gremlins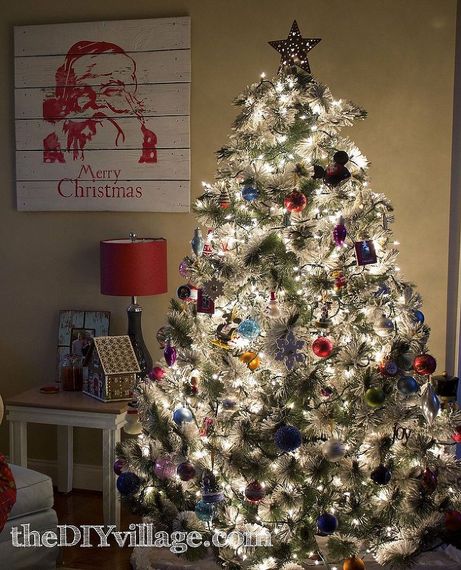 Project via Hometalkers Jacque & Matt @The DIY Village
This tree-full of fun and colorful ornaments looks a bit more mischievous in the dark. Just be careful around it when you've got your midnight snacks - you never know!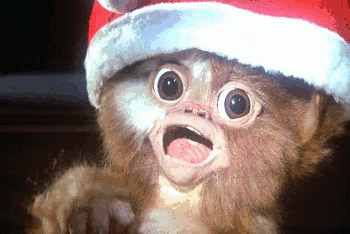 via giphy
16. National Lampoons Christmas Vacation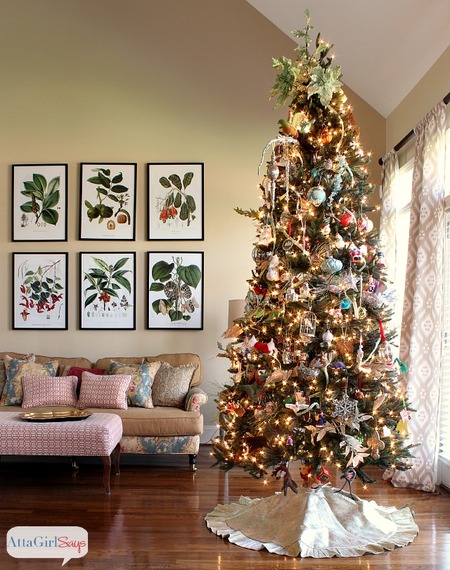 Project via Hometalker Amy @Atta Girl Says
Haul in the biggest tree you can find and cover it skirt to topper in twinkling lights! What's the worst that could happen?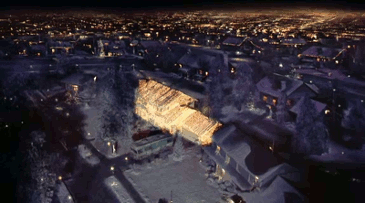 via giphy.com
17. Arthur Christmas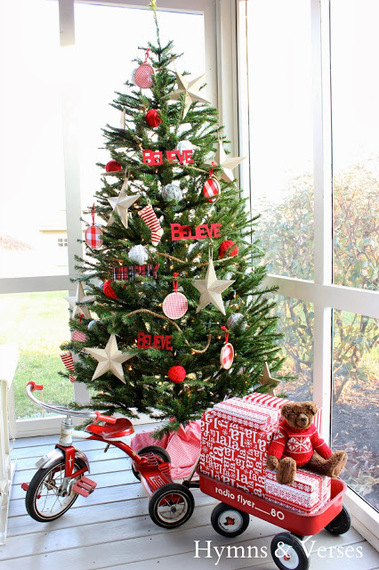 Project via Hometalker Doreen @Hymns and Verses
With encouraging Christmas words and the gift sled set to go, this Christmas tree is ready for that bulky-sweater-wearing, child-pleasing, son of Santa to start dropping off gifts!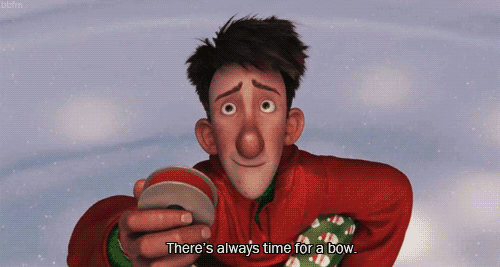 via Tumblr
18. Charlie Brown Christmas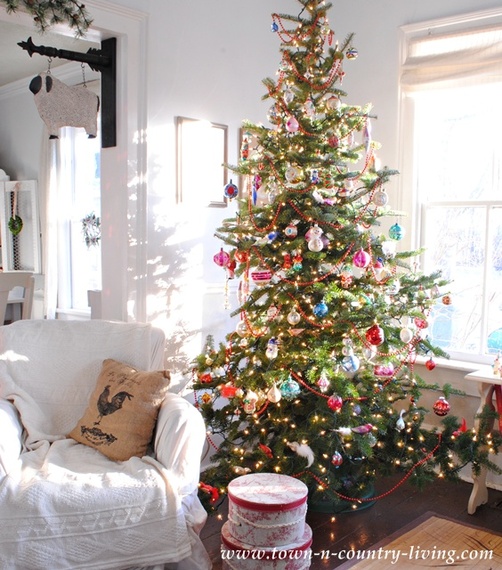 Project via Hometalker Jennifer @Town and Country Living
This tree started off a little underdressed for winter, but no matter how sparse the tree, adding a little love, and a ton of ornaments, can make even the least festive tree look like the best and brightest Christmas celebration!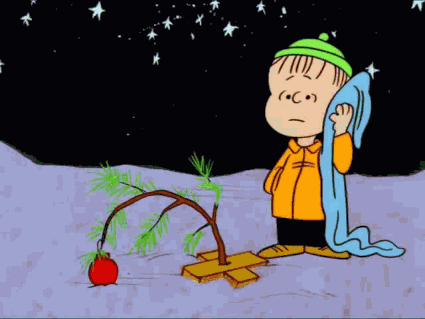 via Tumblr
19. While You Were Sleeping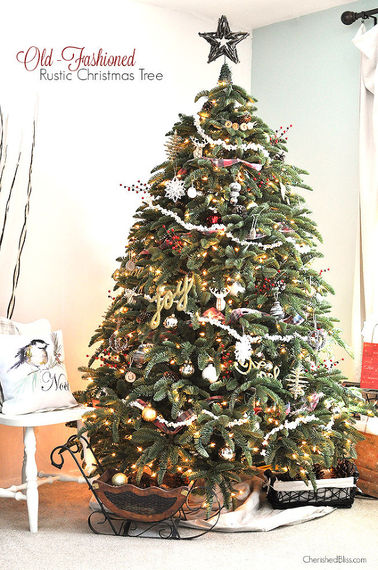 Project via Hometalker Ashley @Cherished Bliss
An almost too-perfect Christmas tree for a feel-good movie all about enjoying the welcoming warmth of Christmas! Watch out for overwhelmed visitors - not everyone can handle this kind of Christmas beauty!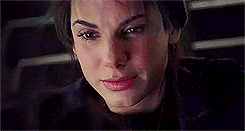 via giphy.com
20. The Muppet Christmas Carol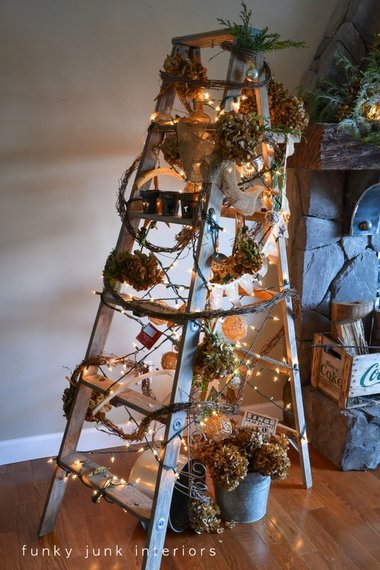 Project via Hometalker Donna @Funky Junk Interiors
If you haven't got a lamp post handy, this glammed-up Christmas ladder tree is the next best thing!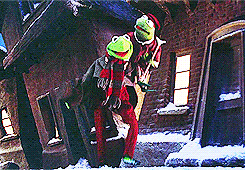 via giphy.com
21. The Santa Clause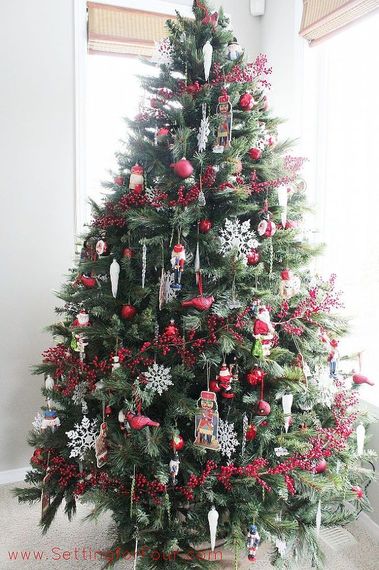 Project via Hometalker Heather @Setting for Four
If you work in the Santa business, show it loud and proud, like this red and white Santa-styled Christmas tree!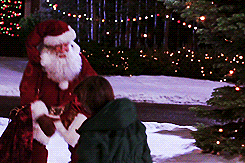 via Tumblr
What Christmas classic are you dreaming of for your home this holiday? Get more inspiration on our Christmas decorations topic page at Hometalk! Till then...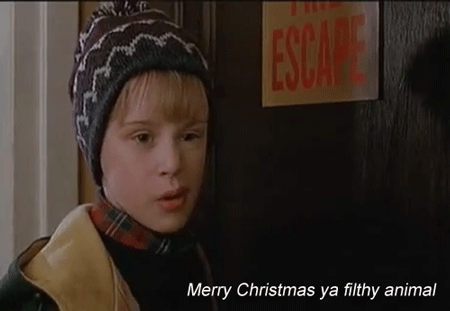 via giphy.com