OK, before anyone goes spending their entire tax refund on updates for their home, let's clarify: tax refunds are a great springtime ray of sunshine, but to make the most of those dollars, finance savvy websites recommend investing, repaying debts, or saving, before pleasure spending.
While spending your extra cash responsibility is definitely top priority, however, make sure to save a tiny bit for a little self-spoiling. If you've been dreaming of adding to your home decor and remodeling budget, these seven small home splurges can turn 10 percent or less of your tax refund into an attractive upgrade. If that's not enough to banish your buyer's guilt, just think of it as an investment towards your resale value!
1. Makeover your kitchen -- $200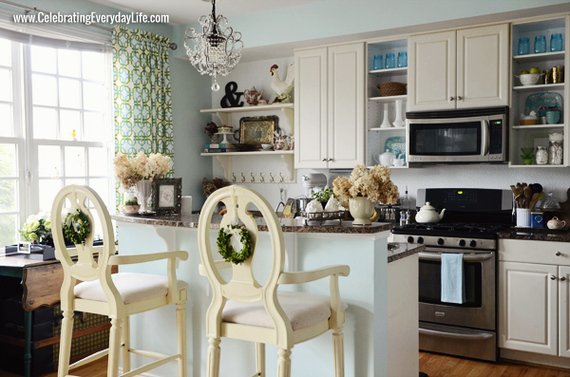 Project via Jennifer @Celebrating Everyday Life
Have you been dreaming of a whiter and brighter cooking space? The light-colored kitchen trend is still going strong, and you can jump in on the action, with this simple kitchen refresh to give your countertops and cabinets a little highlighting.
2. Give your walls a high-end upgrade -- $200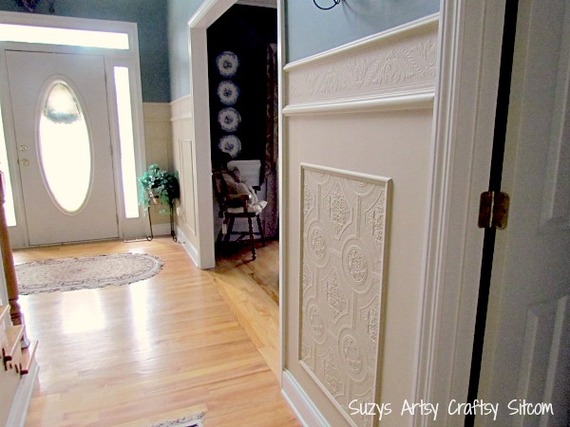 Project via Susan @Suzy's Artsy Craftsy Sitcom
The best part about this decorating trick is that it works for any room in your house! Add DIY textured panels to a long hallway, boring entryway, or under-decorated bedroom to inject your blank spaces with some instant interest.
3. Update an old bathroom -- $200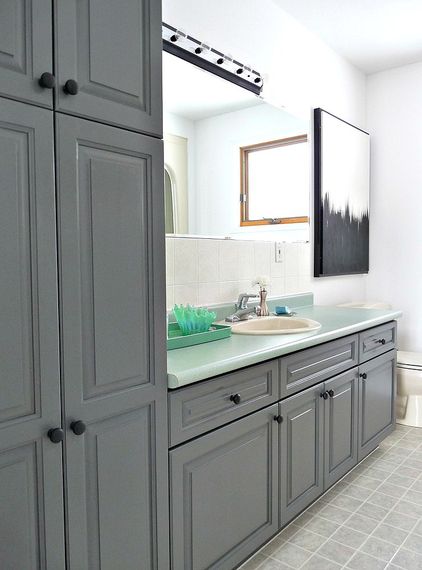 Project via Tanya @Dans le Lakehouse
Your bathroom is starting to look a little stale around the edges, but a full on renovation is just not in the cards. Instead, give a dull bathroom some functional and attractive upgrades, like new countertops, repainted cabinets, or even compelling hardware and wall decor.
4. Touch-up your bedroom -- $175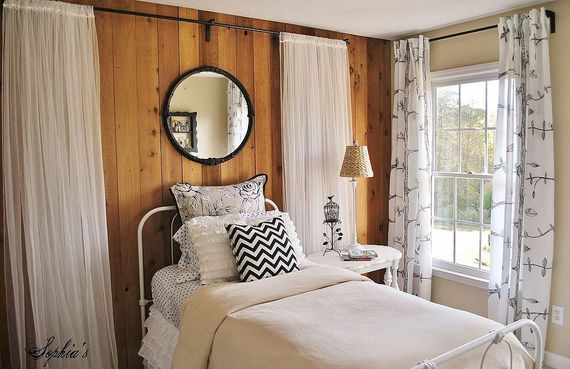 Project via Sophia @Sophia's Live Beautifully
You don't have to tear down the wallpaper or put in an expensive carpet to add style to your bedroom. Instead, add a few key touches, like a classy DIY headboard, a few pretty potted plants, an elegantly framed mirror, or some whimsical wall hangings!
5. Liven up your outdoor space -- $100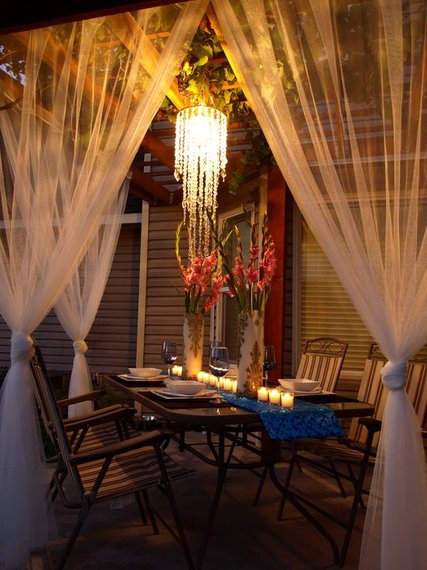 Project via Ashleigh @Live Gorgeously
With warm weather on its way in, you might be feeling the itch to upgrade your outdoor living spaces. Turns out, the key to turning your plain patio into an intimate oasis is finding the perfect blend of bargain hunting and upcycling. Get creative with your decor, like hanging a chic chandelier outside.
6. Add a backyard firepit -- $80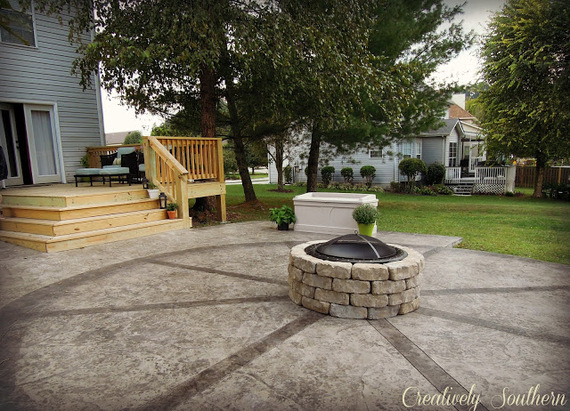 Project via Ellora @Creatively Southern
In half an hour, you can stack up the perfect firepit for a relaxing evening of toasting marshmallows and sharing laughs. Turn your backyard from open space to a cozy hangout, with this simple and budget DIY (basically a springtime gift from the IRS).
7. Refresh your staircase -- $50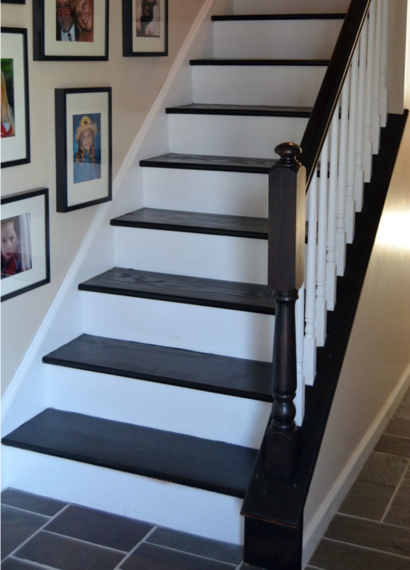 Project via Jeanie @Create & Babble
Updating your staircase is not the easiest home improvement to do yourself, but it's definitely one of the most satisfying, and one of the best on a budget. Give your steps some much needed TLC, with a DIY upgrade that will barely put a dent in your savings.
For more budget ways to improve your home, check out our Budget Update page on Hometalk!