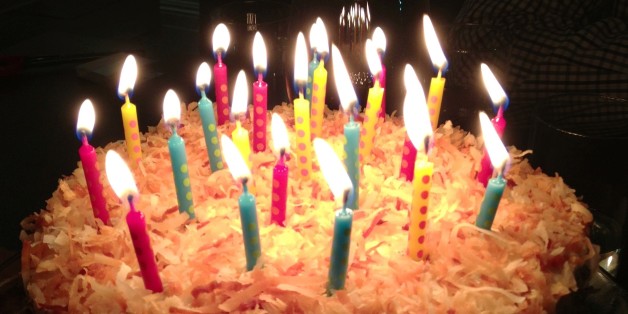 On this first day of spring and the day after my birthday, I can't help but reflect on people who have passed through my rather long lifetime. There are those of you who have brought me much joy, particularly my children and my wondrous grandchildren. Last Saturday, I sat at a table at the Plaza Hotel having High Tea with my little but loving immediate family, which included my generous son-in-law who had thought of this special outing. I looked around at what I had in front of me and felt so much love and joy. I felt so utterly blessed, and could not have wished for more.
But on reflection, of course I could wish for more. I could wish that all those who had brought happiness into my life could have shared this moment with me. So many of my dearest friends have passed on, some too soon and some just recently. I wish my dearest brother could have sat at this table with us, but alas, he's been gone so many years, way before anyone could have ever expected. I wish the man I loved so deeply for so many years could have been brave enough to still share a little portion of my life.
I am made more aware each day of my own mortality, and how few years I possibly still have left on this earth. Yet, when one if still healthy and thank goodness, vital, it's hard to really think that I might not be here to see my 13-year-old grandchildren get into the colleges of their choice, or see my 19-year-old granddaughter achieve her dream in the motion picture industry and marry some wonderful young man.
I push these thoughts away because I cannot allow age to interfere with living. I say all this because I was indeed one of the lucky ones; I allowed myself, at almost 45, to dive into a new life. Midlife is a time that so many people -- particularly women -- consider the end. It lead me into one of the happiest times of my life. I found out who I really was, not who people had wanted me to be. I became so much more free and open to new experiences. I was allowed to show emotions I'd never before dared to release. I could get angry and discover I would still be loved. I could love someone and have my love returned, knowing without any doubt that no one was pretending. I could simply be me, not my mother's dutiful daughter. It was so freeing, so magnificent. Never again would I be that little girl who was afraid of being imperfect.
And now, at an age that is definitely considered "old" by the rest of the world, I refuse to be old. It's only a number, a number that I shall keep to myself, because I have found that people do treat you differently when they hear that number. I only want to be treated for who I am not what I am. I am one very lucky lady.