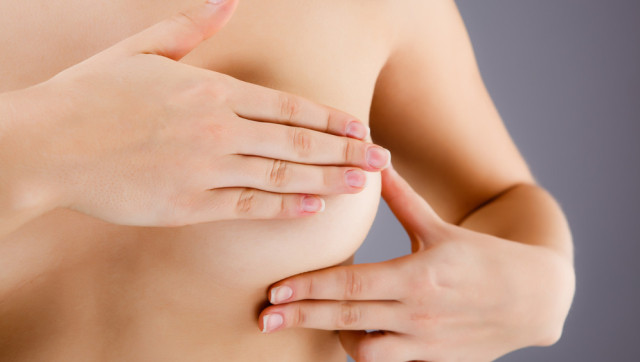 "Feel Your Boobies!" It could be the best thing you do for yourself in the month of October, which happens to be National Breast Cancer Awareness month! At HooplaHa, we love finding people who use creative ways to make a statement and inspire others -- Feel Your Boobies Foundation does just that! This breast cancer non-profit organized a Feel Your Boobies Flash Mob in Union Square in NYC on April 12th to create the longest bra chain in history and remind young women about the importance of proactive breast health. All the bras used in the demonstration were donated to charity following the event.
A chain of 700 bras certainly got people passing through Union Square Park to take notice and remember, "if you got them, you got to check them!" Watch our behind-the-scenes video of the entire flash mob!
Since its inception more than 25 years ago, National Breast Cancer Awareness Month (NBCAM) has been at the forefront of promoting awareness of breast cancer issues and has evolved along with the national dialogue on breast cancer. NBCAM recognizes that, although many great strides have been made in breast cancer awareness and treatment, there remains much to be accomplished. Today, NBCAM remains dedicated to educating and empowering women to take charge of their own breast health.
Get creative for National Breast Cancer Awareness Month! Feel Your Boobies Foundation held a flash mob, something usually only associated with young kids or blockbuster movie scenes, to raise awareness about checking your breasts once a month. This record-breaking event brought together of hundreds of women who may not have paid attention to the issue otherwise. What will you do to this month to remind others to spread the word about breast cancer?
For more information about the Feel Your Boobies Foundation, visit their website! Tell us how you plan to honor National Breast Cancer Awareness Month at HooplaHa.com!