The same story line appears as we get ready to enter the Fall season in South Florida. The Miami real estate market continues to show heavy sales volume, declining foreclosures and rising prices. It stays mainly a cash market with low inventory levels.
ELLIMAN 2nd QUARTER 2013 MIAMI REPORT
According to the Elliman 2nd Quarter Report, declining inventory continues to define the overall market with listing inventory down 41.7% over the past two years and 18.8% over the past year to 9,490 units. There were 6,416 sales in the second quarter, 15.4% higher than the prior year quarter and the most sales of any quarter in more than 7 years. Sales have shifted from lower-priced distressed properties to higher priced non-distressed sales. Cash purchases dominate, accounting for 63.5% of overall sales. In Miami Beach, the median sales price increased by 34.5% over the same period. Days on the market remain the same at 47 days for condos and 53 days for single-family homes.
MIAMI ASSOCIATION OF REALTORS REPORT
"The Miami real estate market continues to gain momentum fueled by intense demand coupled with very tight supply particularly in the lower price ranges due to investors," said 2013 Chairman of the Board of the Miami Association of Realtors, Natascha Tello. "Miami real estate is definitely thriving. Factors such as population growth and foreign buyers are driving record sales for the third consecutive year, which will continue to result in strong price appreciation until more supply comes on the market."
Despite the slight increase due to more new listings coming on the market, current active inventory remains insufficient to satisfy intense demand for Miami properties.
"Limited months supply of inventory in Miami reflects a seller's market, which means buyers have to be more focused and savvy while sellers can sell fast if properties are priced right," said 2013 MIAMI Association of REALTORS Residential, President Fernando I. Martinez. "Properties that are competitively priced will sell very rapidly, particularly in the lower price points, and will generate multiple offers close to or above asking price."
Since nearly 90 percent of foreign buyers in Florida purchase properties all cash, this reflects the much stronger presence of international buyers in the Miami real estate market.
Statistics from the Miami Report show that Miami and Miami Beach are the two top Florida destinations for Western Europeans, including Germans. Trends also show that South Florida remains the top area in the nation for international real estate buyers. "Miami continues to be a top choice for Brazilian buyers who feel at home in Miami and are attracted by the local lifestyle, culture and thriving real estate market", says Miami Association of Realtors Chairman of the Board, Natascha Tello.
CONDO CRAINS DOT THE SKYLINE TO MEET DEMAND
To meet the demand in South Florida, developers have about fifty new condo projects in the works. And pre-construction prices are back to boom levels with price-per-square foot ranging from $241 to $2,640. Most expensive is The Residences at Miami Beach Edition by Ian Schrager and next is Glass designed by Rene Gonzalez in the Sofi neighborhood of South Beach. The least expensive is Bay Colony in Juno Beach and second least in Hallandale Beach. The mean price-per-square foot is $921. Prices have gone up 40% in three years. Downtown Miami boasts 5,500 new condo units in the works with price per-square-foot skyrocketing 14% in one year.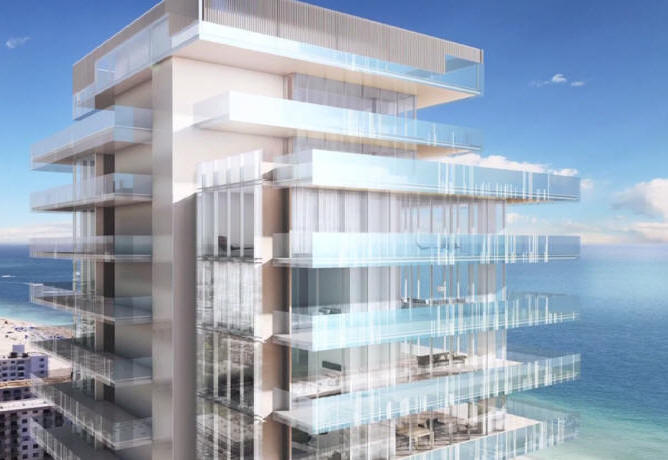 Glass Miami Beach rendering
DEVELOPERS BACK IN THE GAME
Related Group bought a 1.37 acre parcel in Miami's Brickell area for $32 million representing a comeback of land prices in Miami's financial district. They have a new Brickell preconstruction condo project with the SLS Hotel brand in development. Terra Group is restoring prices in Coconut Grove with The Grove at Grand Bay's project by Danish architect, Bjarke Ingels reaching $1000 per-square-foot, a premium of as much as 60% over the average of $600-$800 per-square foot. Two Harvard grads, Fernando Levy Hara and Stephan Gietl of Mckafka development group have appropriately named their project, Crimson in Miami's Edgewater neighborhood appealing to young professionals. Alan Faena and billionaire invester, Len Blavatnik, Faena District developers in Miami Beach have paid a record $100 million for the historic Versailles hotel to expand their project reach. Edgardo Defortuna of Fortune International paired with renowned, Herzog & de Meuron (they designed the wow factor Lincoln Road parking garage structure in South Beach) to break ground on Jade Signature, the fourth in the Jade branded collection of condos in South Florida from Brickell to Sunny Isles. Also, forthcoming from starchitect, Richard Meier is the conversion of the 1930's-era social club known as Surf Club on Collins just before Bal Harbour, into a resort with 80 hotel rooms and 174 condo units on an 8.7 acre oceanfront property.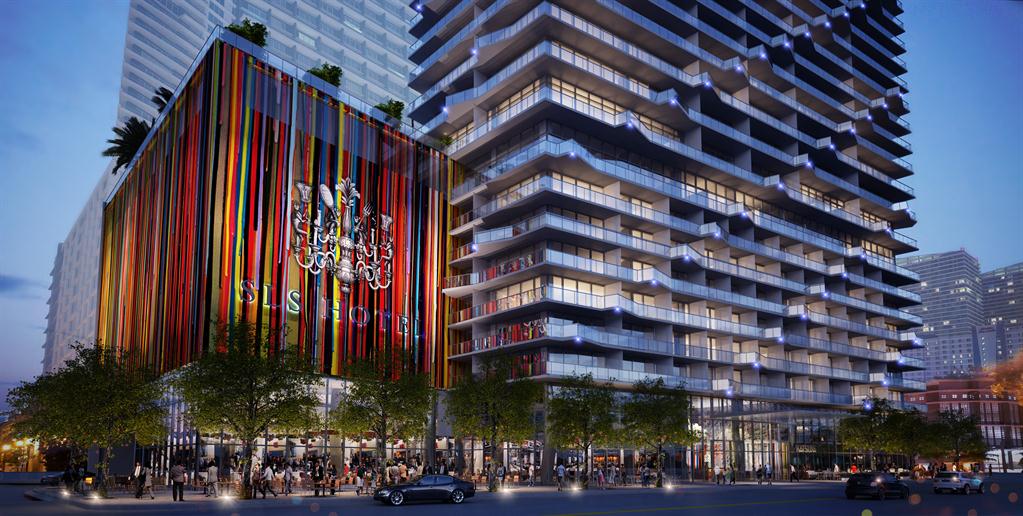 SLS Brickell Development
REVERSAL OF FOREIGN FORTUNE BOOSTS MIAMI SALES
Financial downturns in other countries is a catalyst for Miami since investors see it as a way of hedging against their own economy by buying here. With Brazil's stock market declining 23% this year and rising inflation devaluing their real currency to a four year low, plus protesters hurting major cities, Miami has become even more attractive to Brazilian investors. With the Brazilian government's capital flight program in place, Miami pre-construction is enticing buyers since they can pay incrementally. Miami Association of Realtors stats show that Brazilians have accounted for the largest share of Miami's international sales over the past two years. Argentines are also strongly attracted to pre-construction projects in Miami.
SOCCER COMING SOON TO SOUTH FLORIDA
British soccer superstar, David Beckham has been scouting locations in Miami to bring a major league soccer franchise...not that we need anything to attract more Latin loving soccer fans to our sunny shores. Our Miami Heat have captured the hearts of fans around the world and done a great job of putting Miami on the sports map. But heck, it would be nice to have another sports league present in South Florida.
CHASING THE CHINESE
The National Association of Realtors survey showed that $68.2 billion was bought by foreigners from March 2012 to March 2013 in the U.S. About 49% of those buyers are recent immigrants or temporary visa holders residing for more than six months in the U.S. Many are using real estate investments to anchor their families in America. The survey reports buyers from 68 countries with Canada and China being the fastest growing. Chinese accounted for $8.2 billion in real estate sales in the last year or 12% of total international purchases. Chinese buyers top reasons for U.S. real estate investments include access to high quality education, quality of life, desire to immigrate and investment opportunity. Chinese also lead the world in "globe shopping", the buying of luxury items while abroad. French are also fleeing to Florida, especially Miami to avoid their new high tax structure in France.
TROPHY PROPERTY SALES
This summer, a record-breaking $30 million, 11-bedroom estate was sold on La Gorce Island in Miami Beach. Billy Joel also sold his Mediterranean-style mansion for $13.75 million (piano not included). Coming on September 17 is the bankruptcy auction of the infamous Versace Mansion now called Casa Casuarina on Ocean Drive in South Beach. Bidders need to deposit $3 million into escrow and show proof of funds of $40 million. It was first listed at $125 million, then lowered to $75 million and now bidding will start at $25 million. Bidder's cutoff date is September 12.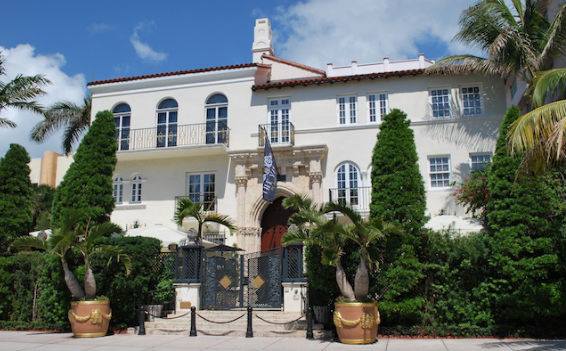 Versace Mansion/Casa Casuarina, South Beach
HOMELESS WITH 20 HOMES
My favorite quote is from luxury goods holding company, Richemont calling UHNWI's "Homeless with 20 homes." UHNWI, the acronym for ultra high net worth individuals is defined as those with a net worth of at least $30 million excluding their primary residence according to Wealth-X. Together there are about 200,000 worldwide with net worth totaling $40 trillion spending about $300 billion on luxury annually. Another 90,000 UNNWI's will come into being over the next ten years. This group is certainly an important consideration for the luxury real estate market.
BIGGEST, BADDEST MIAMI BEACH MANSION RENOVATION EVER
One UHNWI I happen to personally know, recently bought a Miami Beach historical trophy property just before auction for a mere $8 million. He added another $32 million in renovations to make it the most expensive redo in Miami history with total capital outlay at $40 million for the restructured waterfront estate. For more details read my Huffington Post article with the full story.
http://www.huffingtonpost.com/hope-gainer/miami-beachs-biggest-mans_b_3783146.html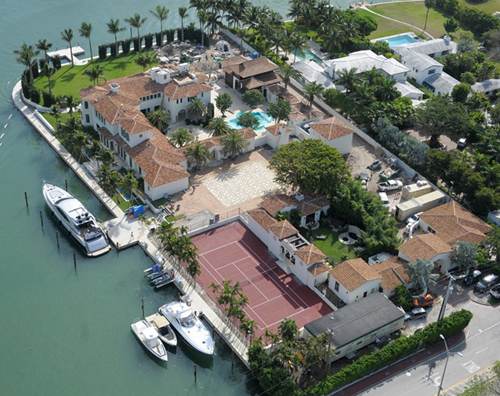 4949 Pinetree Estate Renovation, Miami Beach
YOUR AFFORDABLE PENTHOUSE IN THE SKY
For those of you 'normal' folks who don't quite fit into the UHNWI category, there are plenty of condos at all pricepoints for sale in South Florida. If you dream of having your own penthouse in the sky here's an affordable one with breathtaking water views to check out. It comes turnkey with contemporary furniture and flooring. Just bring your toothbrush and get ready to enjoy the good life under the sun in your very own place in the sky!
PH video tour: http://tours.vht.com/Viewer/Video.aspx?ListingID=391501942&Style=IDX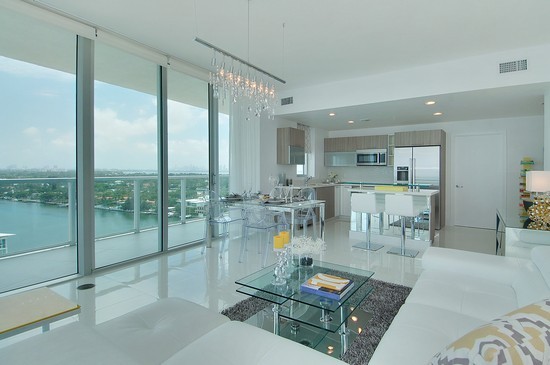 Miami Beach Intracoastal Waterway Penthouse
INTERNATIONAL PROPERTY OPPORTUNITIES
For wine lovers, I suggest an amazing 800 year old village in Tuscany being gentrified with apts, villas and reconstructed farmhouses for sale. In addition to having its own vineyard, this village has the largest golf course in Italy and activities like truffle and boar hunting, plus bicycling. So you can have your very own place under the Tuscan sun complete with a turnkey rental program. Also, I recommend condos for sale in the coolest, colorful, contemporary condo project in the summer hotspot of Ibiza overlooking the marina. And if polo is your thing, check out this polo estancia in Argentina for sale as well as the most historic apartment in Buenos Aires, that even Evita lived in! Or perhaps, consider Thailand, where an outer island is for sale ready for developing an eco-resort. Or closer to American shores, there are a few islands for sale in the Caribbean so you can star in your own version of "Pirates of the Caribbean".
Polo Estancia video tour: http://www.youtube.com/watch?v=v6PlSV9FFjM
Buenos Aires Apt video tour: http://www.youtube.com/watch?v=k6YfQ-tplAI

Marina Ibiza Condos, Spain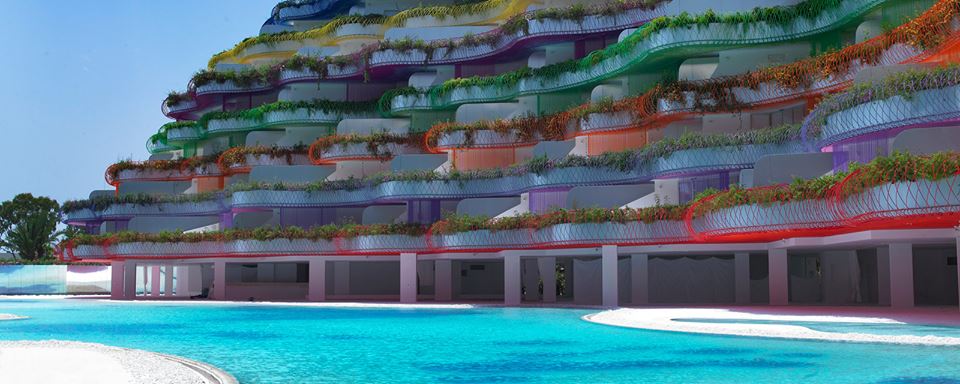 DON'T WAIT TO BUY
As inventory continues to shrink and prices continue to rise, don't wait on the sidelines and be left out in the cold come when Winter comes rolling around.

HOPE GAINER is a luxury property specialist with Douglas Elliman of Florida based in Miami Beach and a global marketer of trophy properties including waterfront estates, castles, estancias and villas worldwide. www.ehopeinternational.com www.ehopeinternational.com/HopeAd.pdf