Normally, I take my transatlantic trip to St. Tropez in July. But this year, I only have to walk around the block from my home in South Beach to feel like I've landed along the Cote d'Azur. Thanks to Halle Berry's current squeeze, French actor Olivier Martinez, along with partners Jean-Philippe Bernard and Michael Martin, a new jetset hotspot, Villa Azur, is opening this weekend in Miami Beach.
Villa Azur promises a romantic French Riviera ambiance designed by renowned interior designer, Francois Frossard. He created that je-ne-sais-quoi feeling by combining vintage and modern, mixing antique woods and chandeliers with contemporary furniture. In addition to the indoor and outdoor dining areas, there is the private wine cellar, La Cave d'Azur, where guests can dine in a more intimate setting. It will house over 190 hand-picked wines and champagnes from a small village appellation to a Grand Cru Classé of France, Italy and Spain as well as a prestigious American winery.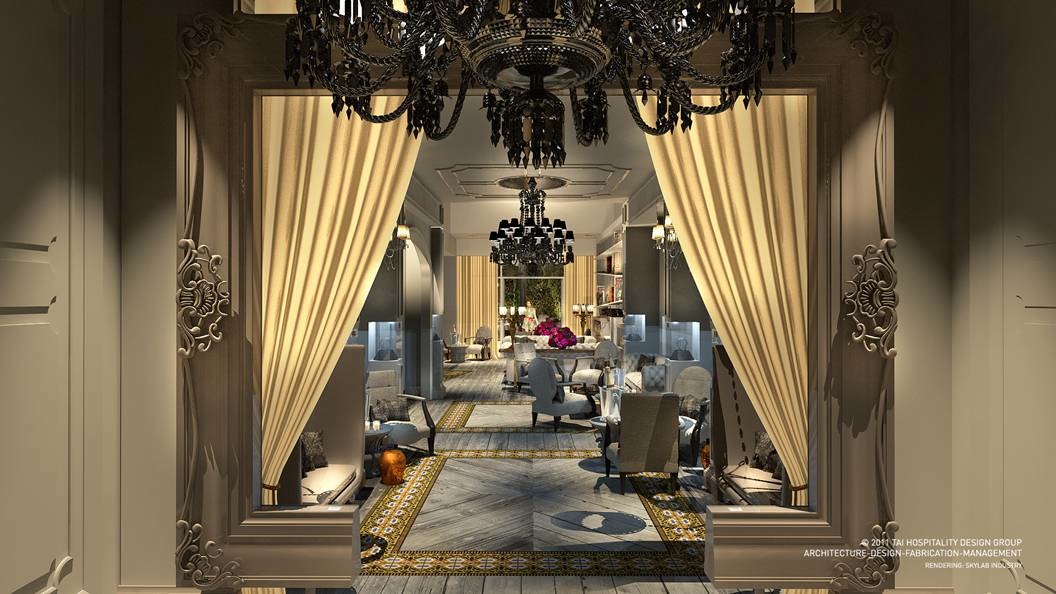 In South Beach the libations are always first priority. Like our popular annual 'Wine & Food Festival,' wine gets the top billing here, unlike the 'Aspen Food & Wine Festival.' However, if any new hotspot is to have a shelf life here, they must bring on the gourmet dishes in droves. Villa Azur seems ready to please the fussiest of foodies. They will serve an international menu with seasonal ingredients and global flavors served with stunning presentations. It will feel like you have just been invited to your friend's private villa along the Cote d'Azur for a feast.
Embracing the Mediterranean dining experience, guests will indulge in dishes such as Rigatoni Aux Morilles (Rigatoni with a morels mushroom sauce), Penne Rigate (Penne Rigate with vodka & caviar creme sauce), Mignon de Veau Farcis aux Artichauts (Veal filet mignon stuffed with artichokes, confit tomatoes & scamorza cheese), Cassolette de Bouillabaisse Mediterraneenne (Mediterranean Bouillabaisse Casserole), St Jacques Safranées (Seared scallops with leek fondue, boraggine pousse & saffron sauce), Dos de Branzino Grillé (Grilled Branzino with roasted pepper coulis and artichoke barigoule) and desserts such as Mousse au Nutella, to name a few. For those yearning for lighter options, Villa Azur will also feature a raw bar serving abundant seafood towers as well as a large variety of the freshest oysters. In addition to the main dinner menu, you will be able to order light bites or take-out from Villa Azur's French Gourmet & Delicatessen menu with items like caviar, handmade foie gras and French macarons. Sounds like the perfect beach picnic ready to go!
Of course, Villa Azur comes alive with the magic of Miami's nightlife featuring a lineup of internationally renowned DJ's from France and other global nations spinning til dawn.
Your new Villa Azur in South Beach will keep its doors open from 7pm til late...7 days a week.
Plus, a brunch on Saturdays.
"I am very excited to be joining my friends and business partners in opening a restaurant in Miami which is one of my favorite cities in the world," said co-owner Olivier Martinez.
Let's see if those two lovebirds, Halle and Olivier, bless the new hotspot with a French kiss on Saturday!