One of Hopper's editors, Virginia Nicholson, is headed to Boston Calling this week. Here is her take on the five must-see acts playing Boston Calling.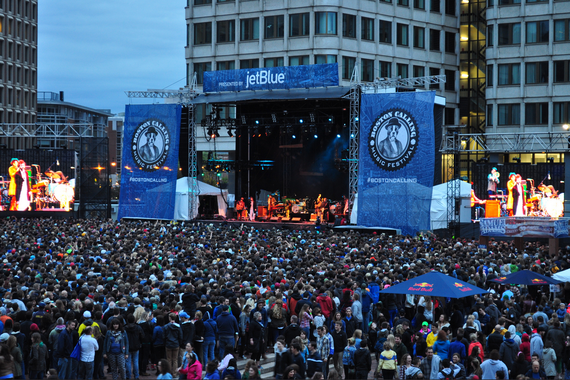 Boston Calling, via Dave Levy
As festivals have become increasingly popular (and numerous) in recent years, artist-counts have spiraled out of control. According to our music festival analysis, Coachella boasted an average of 56 artists a day, while Lolla had just over 42 and Soundset had 38. Festival goers are frequently being asked to decide between two of their favorite artists - No one should be asked to choose between Lorde and Foster the People (Coachella), and I wasn't proud of myself for missing Tune-Yards for Imagine Dragons while at Firefly, but sacrifices had to be made.
That's why Boston Calling, in a world of over-stimulation and excess, is successful - the festival is digestible. It's two and a half days! There's a shaded area! You can leave and come back! There are two stages, that's it, two stages - you are never asked to choose which artist you want to see more, because, you know what? You'll see both of them. Boston Calling is unabashedly about the music, with as few frills as possible. Like the city itself it's blunt and to the point and we all appreciate that.
So without further ado here is a pre-Boston Calling artist round up. A full recap will come on the 8th!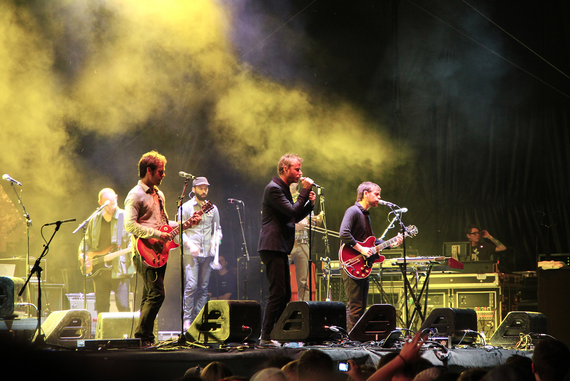 The National, via tkaravou
Who: The National
When: Friday, 9:30
Why you might know them: Nominated for a Grammy for 'Best Alternative Album'
Who they kind of sound like: A deeper and slower Bon Iver
Who you should listen to if you like them: Beirut, Youth Lagoon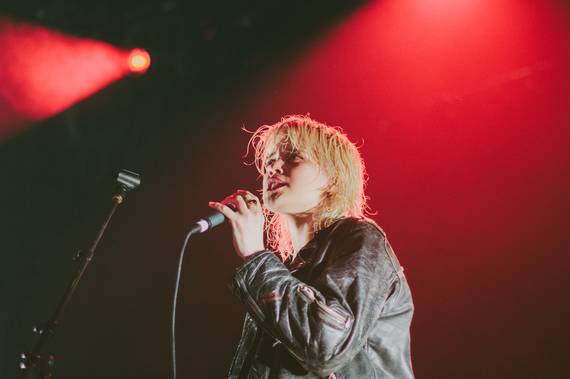 Sky Ferreira, via Abby Gillardi
Who: Sky Ferreira
When: Saturday, 3:05
Why you might know her: She opened for part of Miley's Bangerz tour
Who she kind of sounds like: A new-wave version of the XX
Who you should listen to if you like her: St. Lucia, Haerts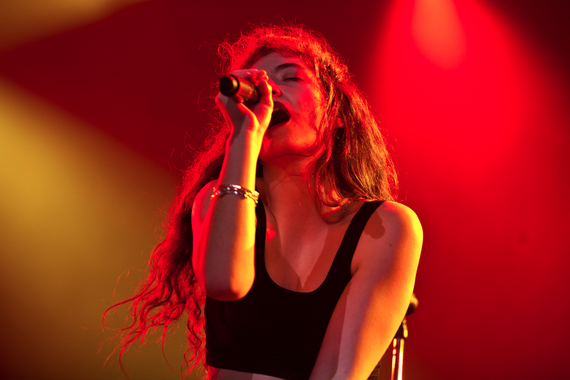 Lorde, via Liliane Callegari
Who: Lorde
When: Saturday, 8:15
Why you might know her: She just won 2 Grammys, and she and T-Swift are #besties or something
Who she kind of sounds like: The daughter of Vance Joy and Chet Faker and Doprah.
Who you should listen to if you like her: Anyone this Auckland-based independent radio station 95bFM plays (I've been streaming ever since I worked in NZ five years ago). Being in the States you'll get a lot of very late night and very early morning shows, but programs like 'Breakfast with Zac', 'The Electric Chair', and 'Morning Glory' have introduced me to other incredible artists like Asgeir, Jogging House, and FKA Twigs. If you want other good Kiwi music, Six60 and Fat Freddy's Drop are two of the greatest bands of all time. But I'm not biased.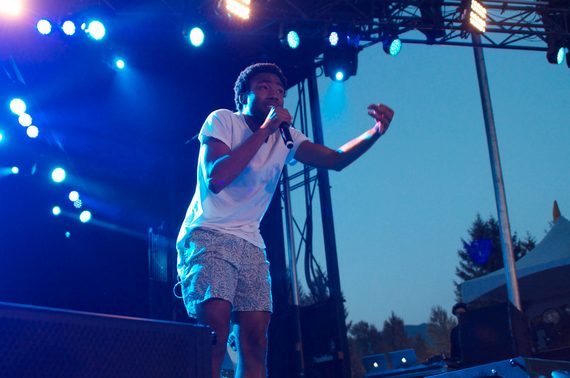 Childish Gambino, via John Biehler
Who: Childish Gambino
When: Saturday, 9:30
Why you might know him: Aside from his albums Camp and Because the Internet, Gambino played Troy on NBC's Community (#SixSeasonandaMovie)
Who he kind of sounds like: A more coding-savvy Chance the Rapper, Danny Brown
Who you should listen to if you like him: Casey Veggies, Gilbere Forte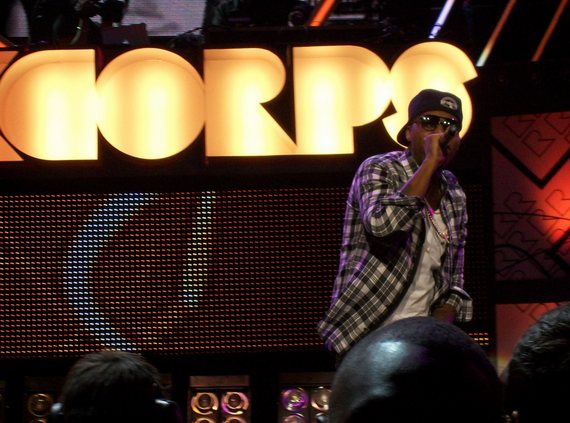 Nas, via alexander.mussard
Who: Nas & The Roots
When: Sunday, 9:20
Why you might know them: Both Nas and The Roots have been around since the late 1980's and are considered to be some of the most influential artists in Hip-Hop of all time. And The Roots are on Jimmy Fallon's The Tonight Show's house band.
Who they kind of sounds like: No one. Other groups sound like them.
Who you should listen to if you like them: Honestly, just keep listening to more Nas and The Roots, you'll be hard pressed to find anything better. But if you really need something else, try Rakim (U.B.R. is one of my favorite Nas songs), Black Star, Gang Starr, and A Tribe Called Quest.