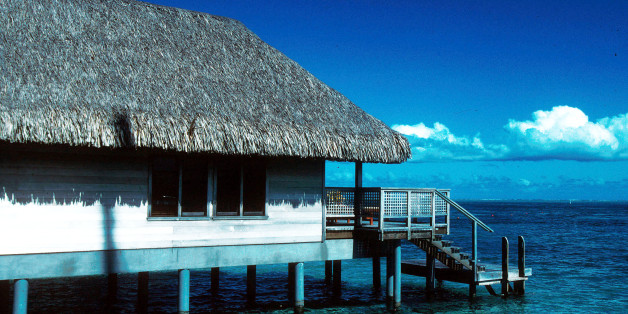 -By Kristen McKenzie of HotelsCombined.com
Overwater bungalows are the ultimate indulgence, a once-in-a-lifetime experience where travelers can enjoy crystal clear lagoons and high-end hotel luxury. But everything about these wonderful waterfront properties seems to revolve around the secluded islands of Bora Bora and the Maldives -- beautiful spots to be sure, but there's far more to pick from than just these two locations!
We here at HotelsCombined have therefore compiled a list of the best overwater bungalows around the globe. From Mexico to Cambodia, the world's now your oyster when it comes to waterfront paradise: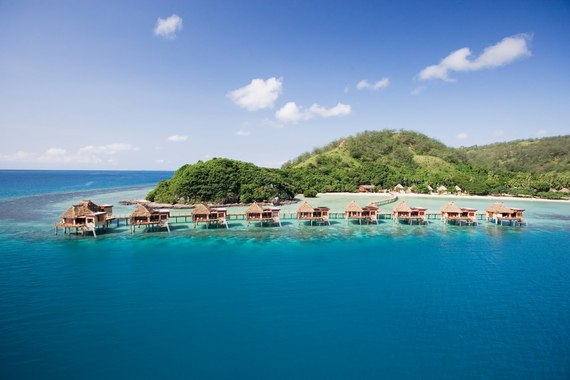 Situated in the Mamanuca archipelago, Likuliku Lagoon Resort is a couples-only retreat and features Fiji's first and only overwater accommodation. The 10 overwater bures feature traditional Fijian architecture and are made using natural materials from the local region. Each private cabin has a deck and direct access into the crystal waters and a separate bathing pavilion with views from the bathtub out over the water.
L'Escapade Island Resort, New Caledonia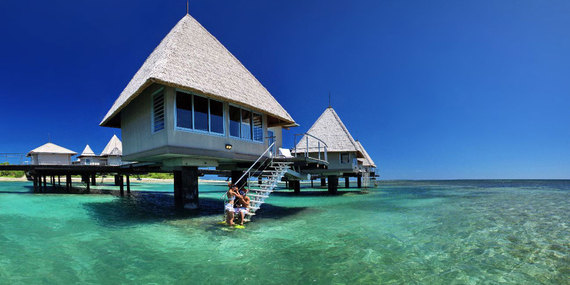 Surrounded by a marine reserve, L'Escapade Hotel in New Caledonia offers an all-inclusive tropical getaway. Twenty five overwater bungalows, built with the surrounding environment in mind, all feature direct lagoon access, private furnished balconies and bathrooms with separate bathtubs and showers with rainfall showerheads. The resort also features an on-site beachfront restaurant where visitors can dine al fresco, a lounge and swim-up bar, private beach, outdoor pool and on-site spa.
Punta Caracol Acqua Lodge, Panama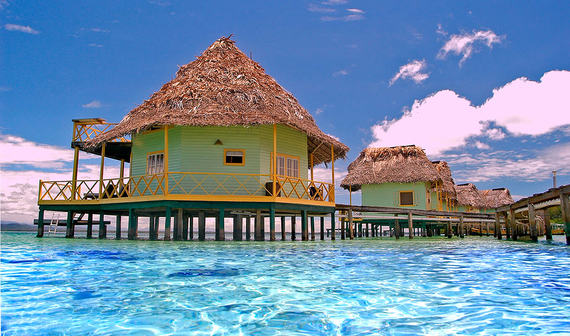 Built over the Caribbean Sea, guests of these colorful overwater cabins can enjoy regular dolphin visits, stunning views of the Bocas del Toro archipelago and daily snorkeling adventures directly from their private terraces. As an added eco bonus, the cottages are constructed using natural building materials including native woods, clays, leafs, bamboo and wild cane and the property employs solar panels to produce renewable energy.
Warwick Le Lagon Resort and Spa, Vanuatu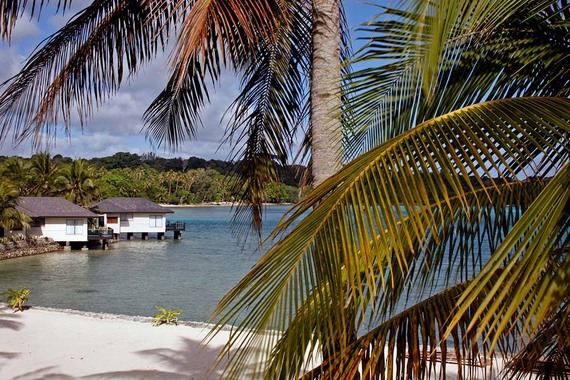 Oozing South Pacific charm, Le Lagon Resort and Spa has all the makings of a tropical paradise including white sandy beaches, beautiful landscapes and mesmerising views of the Pacific Ocean. The luxurious overwater suites sit on the edge of the Erakor Lagoon and each includes its own patio and has a bedroom, adjoining lounge and shower and bath.

Song Saa Private Island, Cambodia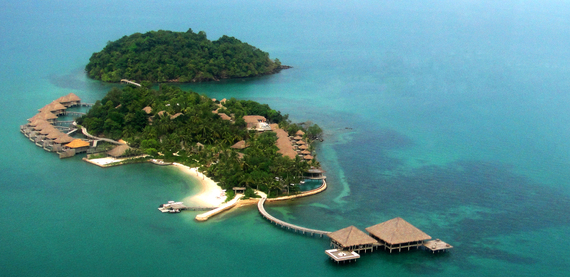 Located a short boat ride from the stunning coastal town of Sihanoukville, Song Saa Private Island is an untouched paradise -- a deserted island of beautiful rainforests, tropical reefs and soft white sand. Featuring one unique and luxurious over water villa plus jungle and ocean view villas, the resort has been designed with harmony, sustainability and world-class luxury at its core. Natural materials are used throughout blending seamlessly with the environment and local culture. The accommodation features recycled timber from old fishing boats, factories and warehouses, furniture made from driftwood or hand crafted by local artisans as well as an oversized bath, outdoor showers beside private decks and pools.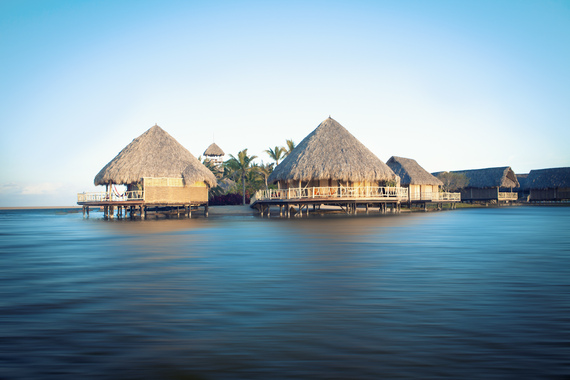 Approximately two hours' drive from Puerto Vallarta, this boutique property is located along a pristine estuary on Mexico's Pacific coast and focuses on providing a serene experience away from the hustle and bustle of the outside world. On that note, the grounds contain no shops, no electricity and naturally, no phones. The overwater accommodation here features furnished terraces, private docks with personal canoes and private butler service.
Avani Sepang Goldcoast Resort, Malaysia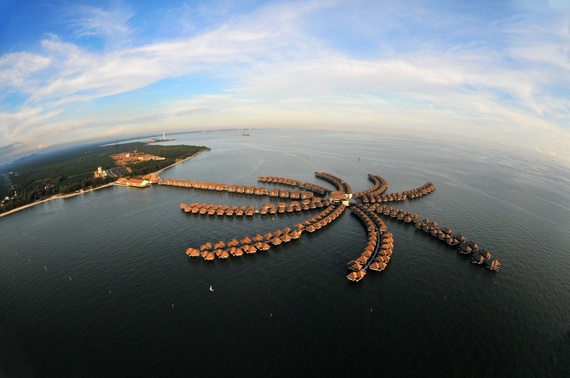 Three hundred and ninety two sea villas stretch out in the shape of a palm tree into the sheltered waters of the Straits of Malacca. The luxurious and spacious accommodation brings together traditional and modern design elements and all feature exposed alang-alang roofing, tall wooden panelled glass doors and a private deck offering breathtaking views of the clear waters and stunning coastline.