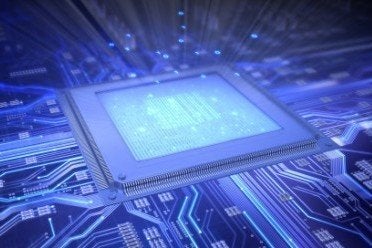 As an Executive-in-Residence this year at one of Silicon Valley's largest growth stage incubators (Plug and Play Tech Center), my outlook on start-ups is bullish.
After an opportunity to meet dozens of early stage tech ventures, never have the possibilities seemed more endless, never has it seemed cooler, even patriotic, to be a tech entrepreneur.
But when four out of five small businesses fail each year, tech start-ups have the odds stacked against them.
The prolonged recession and a downturn in venture investment haven't made it any easier. Yet despite the odds, the last eighteen months has seen a spike in start-ups. In fact, the economic bust of 2008-2009 has helped produce this crop of entrepreneurs, according to Marty Zwilling, CEO of Startup Professionals, Inc. Many have been bumped out of jobs, are disillusioned with their careers, or are new college grads looking to make their mark.
These new tech visionaries hope to deliver the future, and attain wealth and glory in the process.
More than half a million people started new companies in 2009, up 4% from the previous year, according to the Kauffman Index of Entrepreneurial Activity. The trend also seems to be true in Europe, with start-ups increasing by over 17% in Sweden in the first half of 2010.
The allure of starting the next Amazon or Google is irresistible -- a Silicon Valley bug that has spread to college students and garage entrepreneurs and been exported to the far corners of the world. As the price of computing power plummets, new ventures become more affordable, less risky, and more first-time entrepreneurs are taking the plunge.
Between 1970 and 2005 venture backed companies created 10 million new jobs and $2.1 trillion in revenues, around 17 percent of the U.S. GDP, according to the National Venture Capital Association. In a recent New York Times column, Thomas Friedman wrote that start-ups are at the heart of the U.S. economy with nearly all new jobs created by companies five years old or less:
Message: We need to create a big bushel of new companies -- fast... You cannot say this often enough: Good-paying jobs don't come from bailouts. They come from start-ups. And where do start-ups come from? They come from smart, creative, inspired risk-takers.
But it takes a "nutrient rich" culture to accelerate newly-formed companies who in turn staff up their ranks. Plug and Play's 200+ entrepreneurs, Executives in Residence, Corporate Partners, Venture Capital Partners, and Business Angels "create a platform that significantly increases the chances for success in a start-up" according to Saeed Amidi, Plug and Play CEO. (See Amidi's and my Letter to the Editor of the New York Times).
Among early incubator occupants of the so-called "Lucky Building" in Palo Alto, California, were high-tech stars PayPal, Logitech, and Google. The latter, which grew from 6 to 60 employees before moving to bigger offices, now has 10,000 people and a market cap around $175 billion.
The secret sauce is not geography-specific, says Amidi, but is achievable "wherever you can create a similar culture and environment like what exists in Silicon Valley."
A kind of innovation fever has captured the imagination of many creative business professionals.
As with any business innovation, competition and sacrifice go with the territory. Not everyone is a born inventor or intrepid entrepreneur. That's why fledgling companies like Satalia, a cloud-based software and chip design optimization service, seek the support and resources an incubator environment can offer.
Pursuing the dream, says Satalia's founder Daniel Hulme, requires "a cocktail of tenacity, unbounded-optimism, self-delusion, adaptability...and vision." The European Ph.D. left a successful career to pursue his high-tech ambition, flying dozens of times across the Atlantic from London to Sunnyvale to develop his company. He sacrificed everything -- a good salary, his flat, his relationship, and even his cat to make it happen.
Incubators can give companies like Satalia a forum to share, spar, and refine ideas. Many, like Plug and Play, provide firsthand access to Venture Capitalists (VCs), senior staff for strategic planning, free legal advice, as well as seminars on stock capitalization, early-stage sales skills, and new technology developments like mobile, SaaS, and social media.
At deal-flow sessions companies pitch to VCs to gain their financial support. To capture their fancy, "twenty minutes is all you get" says start-up guru Guy Kawasaki about the rule-of-thumb. No matter how special you might feel your company is, "whether you sell dog food, permanent life, nano particles, optical components, or the cure for cancer, ten slides and twenty minutes is all you get." Start-ups sometimes present to these potential investors informally, and sometimes gladiator-style. I recall one VC partner informing the founders after presenting their business plan that they had no hopes of success, urging them to shut the company down--today.
Each company has a story. For example, former NASA rocket launch manager Jim Keravala, who was seeded personally by Silicon Valley legend Tim Draper to pursue his new immersive 3D user-interface (UI) environment, Flaii, had to demonstrate to investors that his company could take on, or be acquired by the big guys (Microsoft, Apple, Google).
But tech start-ups need a flexible mindset today, says Keravala, who has changed Flaii's ambitious strategy of replacing today's browser with a 3D UI, to becoming a social gaming dashboard. It was a serious adjustment "going from an all-encompassing-game changing offering that redefines how we interface with computers," says Keravala, "to providing a niche sector utility that increases monetization and user experience."
"Heavy IPO exits are harder to come by these days," says Keravala, with the emergence of big takers such as Google and Facebook who can readily acquire start-ups at 24-36 months of operation for $10-50M.
Another start-up formed in 2007, Zoosk, started as a ho-hum online survey company. But after a fateful incubator boardroom brainstorm, they changed course and became one of the hottest dating services on the web. Now with 50 million subscribers in 40 countries, they secured a $30M series D funding last December and have grown revenues through subscription, 'pay-to-flirt', and virtual goods (e.g. buy your date a digital rose).
Despite the economic downturn, Silicon Valley remains a place where men and women from around the world come to create the next Apple, HP, or SalesForce. It is the modern-day equivalent of the 19th century gold rush, where imagination -- and seed capital -- are the only limits.
The rise in start-ups has increased the competition for investment dollars. "Angel investors are less liquid, due to shrinkage in their base investments," says Zwilling, while VCs have cut back to focus their dollars on keeping existing portfolios alive. "Both angels and VCs now demand more traction, and squeeze harder on valuations."
If you think this proliferation is not spreading around the world fast, consider business accelerators like Plug and Play who have built active trade partnerships with Austria, Spain, Belgium, Canada, Singapore, Malaysia. Or tune in for The Big Start in Dubai showcasing Middle East tech innovators that are beginning to flourish in that region.
Start-ups rise, fall, and occasionally hit the jack-pot. But what's universal is their unstoppable entrepreneurial drive. You might say the human quest to invent, and build wealth, springs eternal.
Howard Greenfield is an IT/digital media advisor and writer (co-author of IPTV & Internet Video, Focal Press, 2nd Edition, 2009). He is President of Go Associates, a consultancy that delivers high-tech product marketing and global business development strategies. He may be reached at howard@go-associates.com.