By Mark Green
Hard to know what headlines to believe this week. The media convict Casey Anthony, but then she walks after an acquittal. Dominick Strauss Kahn looks guilty as sin, and may walk too. Will Whitey Bolger be next? And how did it happen that gays will soon walk down the aisle in New York?
But first, who's right and what's left of the debt ceiling negotiations? (Listen to the whole show below.)
*Debating Debt and Deficits. The women agree that the GOP has successfully pushed the issue of deficit reduction into the national conversation. But who's playing class warfare against whom -- the president by saying that the very rich can pay slightly more or the Republicans by insising that since the problem is spending, the solution must be less spending? Is Obama's choice only between fiscal calamity for all or no tax hikes for the economic elite?
Hilary gives Obama three cheers for calling out the GOP fact-defying argument that more revenues won't close the deficit while Mary chides the president's Jekell-and-Hyde approach and alternating between Kumbaya and class warfare. Despite Senator Tom Coburn (R-Okla.) telling MSNBC that of course some tax revenues will be part of any deal, conservative columnist David Brooks calling out the GOP for threatening national bankruptcy, and a Wall Street Journal-NBC poll showing 81 percent-17 percent support for some tax hikes on the richest Americans for deficit reduction, Mary sticks to her guns, quoting Sen. Rubio: "We don't need more taxes we need more taxpayers."
They then rapid-fire exchange on who gets the credit for the record number of jobs with slightly higher tax rates in the '90s -- was it President Clinton or President Reagan? And what about Bob Gates's proposal to reduce Pentagon spending by $600 billion this next decade?
*Freeing DSK? Is DA Cy Vance a goat or a hero for quickly indicting Dominque Strauss-Kahn last month after he was taken off a flight to Paris and then this week revealing that his accuser had credibility problems? Consensus alert -- the women agree that he acted properly under difficult circumstances yet are unsure whether the case should go to trial. They discuss the relevance of his unsavory reputation before this incident and the Duke Lacross problem.
Mary discounts the Duke case as "political correctness run amok" while Hilary distinguishes between consensual phliandering, which is no one's business, and the charge of sexual harassment or violence, which should be a public matter.
Interesting: should each of their bad conduct be relevant to the present case -- his prior bad behavior and her lies before the alleged attack?
*Legislating Marriage Equality? What did our women think of the Republican State Senator in New York who switched to vote for marriage equality because "I cannot legally come up with a reason against same-sex marriage... who's to say that they cannot enjoy the same rights as I do with my wife?"
Mary argues that state legislatures, like New York's, should listen to such personal arguments but that state and federal courts shouldn't impose it. Hilary strongly disagrees, noting that "we don't allow the rights of minorities to be subject to the will of majorities."
Why did 37 percent of New Yorkers favor this in 2005 but 58 percent this year? "There aren't more gay people but more openly gay people'" observes Hilary, and politicians shift when gays come out in their own families (like Dick Cheney's).
The two then debate whether this issue will play a role in the GOP presidential primaries (yes), be in the GOP party platform (probably) or in the Democratic party platform (probably not). And they agree that Obama is likely to support it before November 2012, so long as he keeps emphasizing his efforts on the economy.
*Quick Takes: McDonald's, Murdoch, Shuttle, Santorum. Mary and Hilary discuss a) the scandal that shut down Murdoch's popular fleet street tab, News of the World -- and whether that will have any impact on his reputation in the U.S. and influence in Great Britain; b) the new HBO documentary Hot Coffee exposing the myths about the McDonald's coffee spill case; c) the value of spending $200 billion on 135 Shuttle flights; and d) Goggle's appropriate role in allowing "google bombs" to define the word Santorum as meaning fecal matter during anal sex, which is presumably not helping former Senator Rick Santorum's presidential bid.
Mark Green is the creator and host of Both Sides Now, which is powered by the American Federation of Teachers.
Send all comments to Bothsidesradio.com, where you can also listen to prior shows.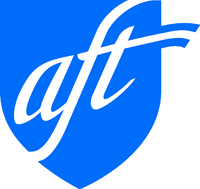 Both Sides Now is available
Sat. 5-6 PM EST from Lifestyle TalkRadio Network
& Sun. 8-9 AM EST from Business RadioTalk Network.