Last week we raided our archives to find shows that had critical success but sadly left the airwaves a little too soon (or at least before we got around to watching them). We had so much fun making snap judgements on canceled dramas based solely on their pilots, that we're doing it again this week with some comedies!
It turns out (in our opinion) the comedy of Amy Sedaris withstands the test of time, the comedy of Sarah Silverman just might not be our brand of humor, and the comedy of The Loop should stay back in 2006 where we left it. Here are some of our other first impressions of brilliant but canceled comedies, based solely on their pilots:
5 First Impressions from the Trophy Wife Pilot:
1) Malin Akerman is super cute singing karaoke. She's a "ramen-eating, party-hopping single." She just described our Friday night.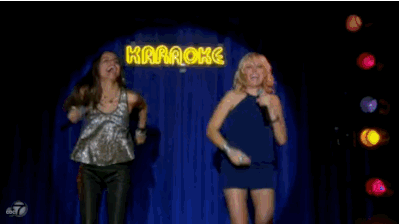 2) The kids are adorable, especially the one "from China," and all three wives are introduced. Apparently unconventional families are still hot on TV, but Modern Family much?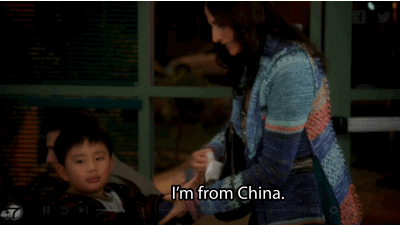 3) Oh hey, Kate! We want those red leather shorts.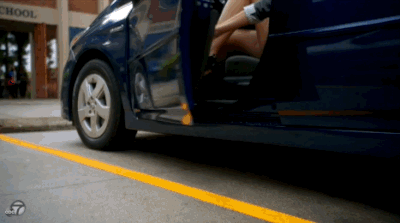 4) It's Phyllis from The Office!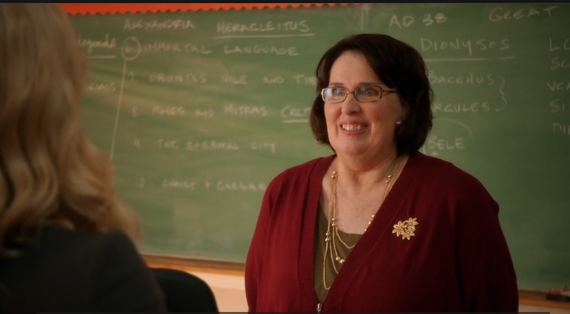 5) Bert talking to Meg, Kate's best friend: "Your car is full of garbage and shoes." Hm. Sounds familiar. These characters really resonate. Also: We love kids with sass!
Would We Keep Watching? Trophy Wife is original and entertaining enough to keep our interest: The characters all have distinct personalities and there's already strong chemistry within the ensemble that's obvious in the pilot. In the Modern Family sense, it's family-friendly yet edgy enough to appeal to young adults. Whether this is "brilliant" is questionable, but we can say confidently that it's definitely better than a lot of shows that got renewed for next fall. The key takeaway? Malin Akerman has great comedic timing. It makes us a little sad that this show didn't have a longer life, but Akerman has a promising future ahead as America's Next Rom-Com Sweetheart.
-- Sheila Dichoso
5 First Impressions From the Strangers With Candy Pilot: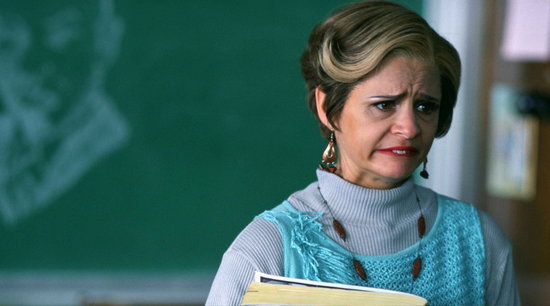 1. You had us at Stephen Colbert.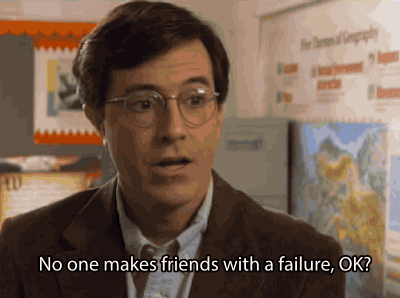 2. Zach, Clarissa, Malcolm, Ferris, Jerri. Who doesn't love it when the lead character breaks the fourth wall?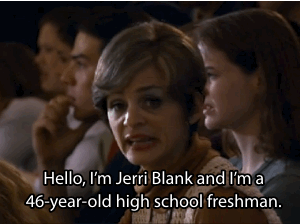 3. Pre-Mean Girls realness.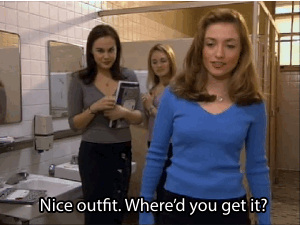 4. Blue Sky vs. Glint -- Walter White has nothing on Jerri Blank.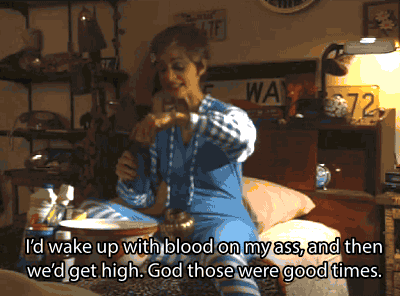 5. And some of the finest TV parenting in the history of TV parenting since... the Huxtables?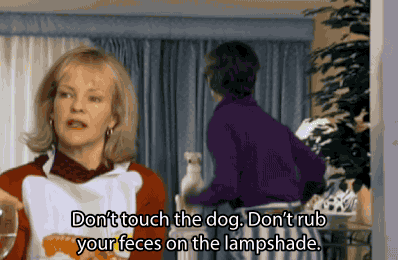 Would We Keep Watching? Sure, the overall look of the show looks slightly dated (it probably looked slightly dated when it first partied like it was 1999 in 1999) but who wouldn't want to follow the antics of a 46-year-old teenage runaway who is finally back on the right any path. And the supporting cast sports a wide spectrum of absurdity, guaranteeing unexpected guffaws. (Without spoiling it too much, let's just say Jerri's father single-handedly reinvents the stoic father archtype.) So, yes, we will gladly accept more candy from this stranger.
-- Richard Ogawa
5 First Impressions from the Suburgatory Pilot: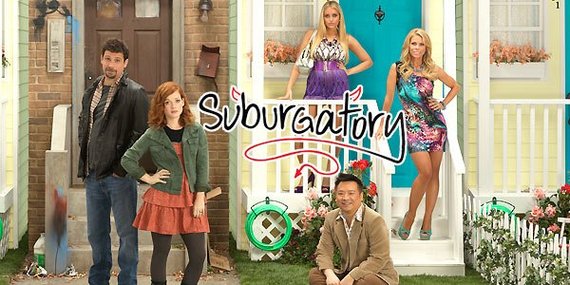 1) Welcome to another edition of 20-something actors posing as high school students and 30-something actors posing as their parents.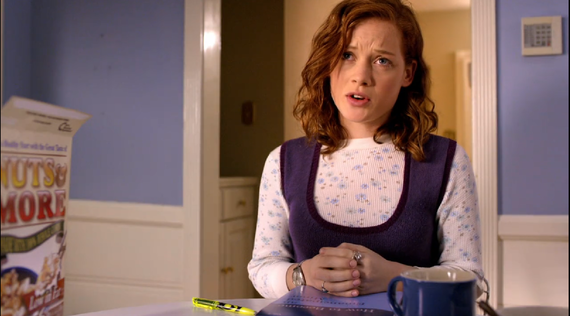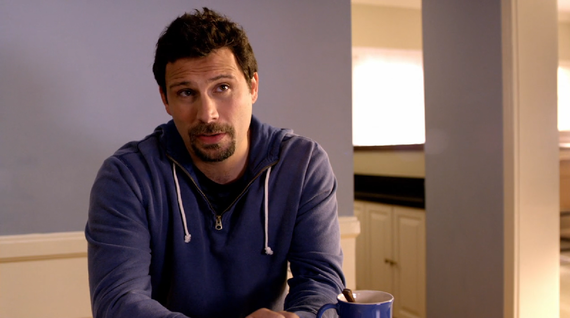 2) This Lady Gaga reference is so 2011. Crossing our fingers for some pre-puberty Bieber in a later episode.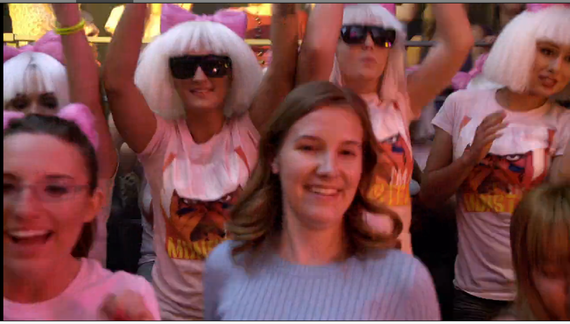 3) This scene of Tessa walking on the sidewalk while the cars pass by totally reminds us of what it's like to not have a car in Los Angeles. #judgmentalstaresfordays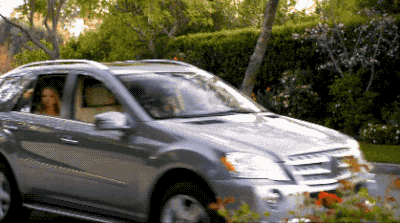 4) All this outfit is missing is the Ugg boots.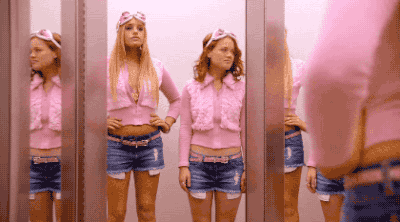 5) This show does such a great job of capturing the mundane repetitiveness of life in the suburban bubble. We're loving all the fake smiles, awkward jokes, and of course, the synchronized lawn-watering.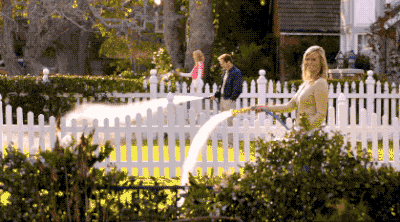 Would We Keep Watching? Combine Juno with Mean Girls, add a touch of Easy A, throw in a dash of Daria, garnish with a Veronica Mars-y voice-over and you get this pilot. Has the sarcastic-teenage-girl-voice-of-reason been a bit overused? Yes. Do we still want to add Tessa to our fictional best friends list? Yes. While this show about being different in a conventional society feels just a bit too mainstream, it manages to pack a ton of great gags and enough warmth to make our cynical hearts yearn for more.
-- Kelly Lin
5 First Impressions from the Kitchen Confidential Pilot:
1. Bradley Cooper hasn't aged at all in the last nine years, and we're incredibly jealous.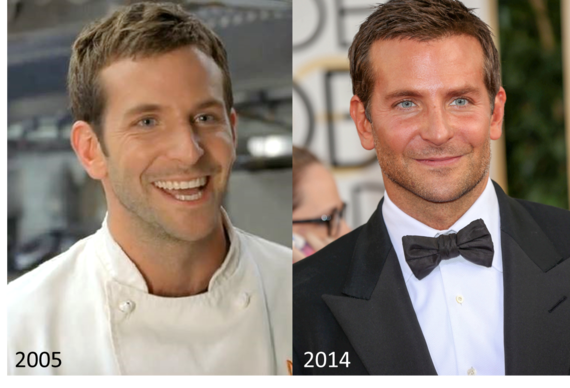 2. Yeah, we feel the same way after seeing Bradley Cooper in anything.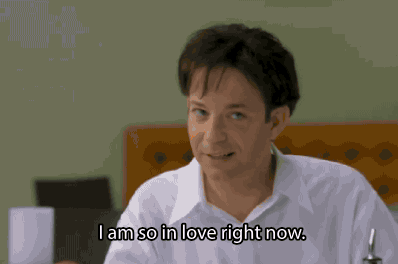 3. Doubtful that the fingertip was on the menu.  Where's Gordon Ramsay when you need him?
4. TWIST! The floozy waitress isn't the owner's mistress, she's his daughter.  This makes our constant misreading of the restaurant name as "Lolita" all the more disturbing.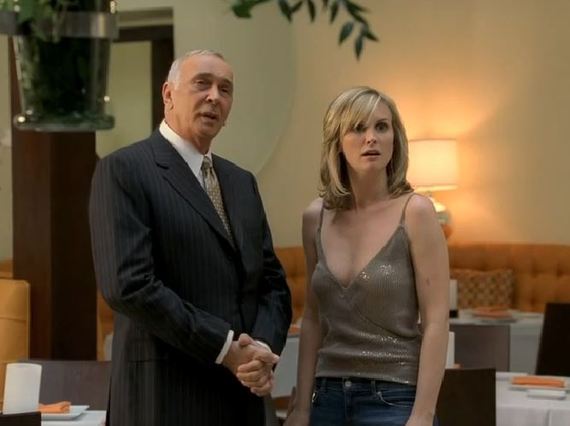 5. We agree, John Cho. Whatever you're talking about, we agree.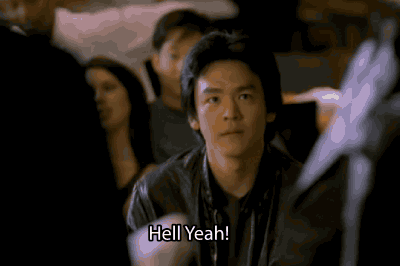 Would We Keep Watching? Based on Anthony Bourdain's best-selling memoir, Kitchen Confidential showcases the hilariously disturbing behavior that goes on behind the scenes in your average fancy restaurant, with Bradley Cooper filling in as bad boy "Jack" Bourdain. The pilot presents a strong start to the series, and the zippy pace, wacky characters, and farcical workplace remind us of Better Off Ted, another brilliant but cancelled comedy (though of course, KC has Bradley Cooper). We're already all in for the full series, even if it means we never eat out again. And did we mention Bradley Cooper?
-- Kristin Knox
5 First Impressions from the United States of Tara Pilot: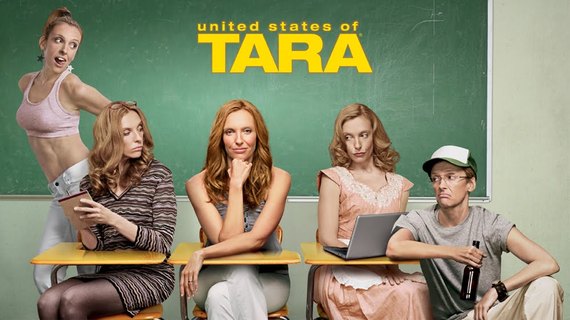 1) When middle-aged mom Tara transforms into a sex-crazed teen we were like, wait, did we miss a crucial wishing well scene? When we realized the show is called United States of Tara because of the title character's schizophrenic tendencies, we were equal parts "wtf" and delighted.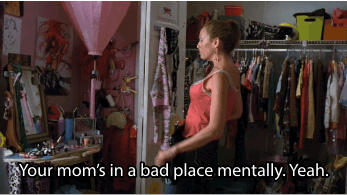 2) Tara's uptight, judgy sister seemed like bad news already, but this unabashed flirtation with Tara's husband only confirms it.
3. Oh hell, yes! We are Hulu and we approve this daughter-empowering mom message.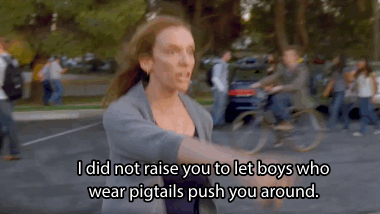 4. This rivals Family Guy cutaways.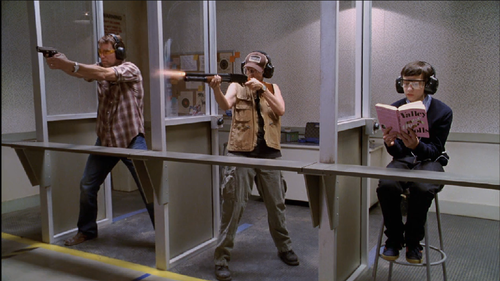 5. Alter ego Buck is not impressed by fancy ballet moves.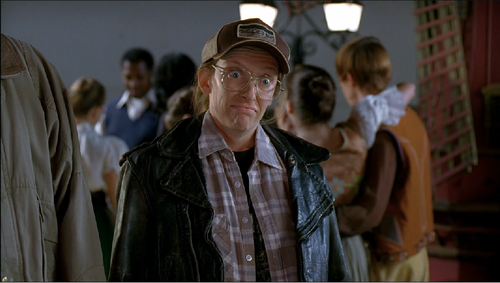 Would We Keep Watching? Oh yeah. The pilot has us totally sold on this show and its utterly likable cast. Halfway through we were head-over-heels in love with each member of this family, and even found a soft spot in our hearts for T, arguably the more annoying of the two alter egos featured in this episode. Those on the fence post-pilot might want to check out one or two more episodes just for the fun of seeing more "alters."
-- Katherine Rea
5 First Impressions From the Whites Pilot: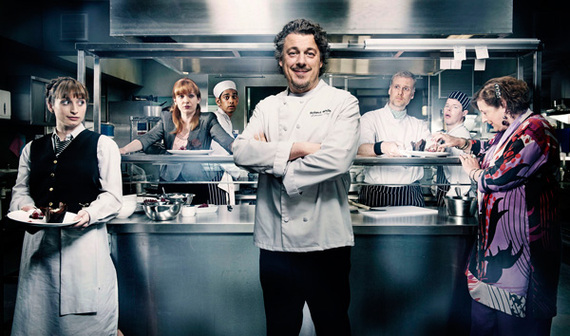 1) So far this show reminds us of our table-waiting days which, depending on the table on any given shift, is a fond memory or makes us crave a stiff drink.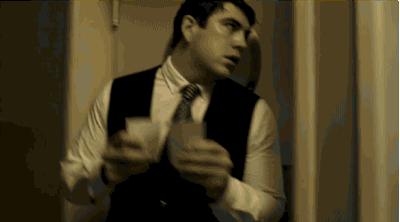 2) Food puns! Yes! We'd probably pick up his book.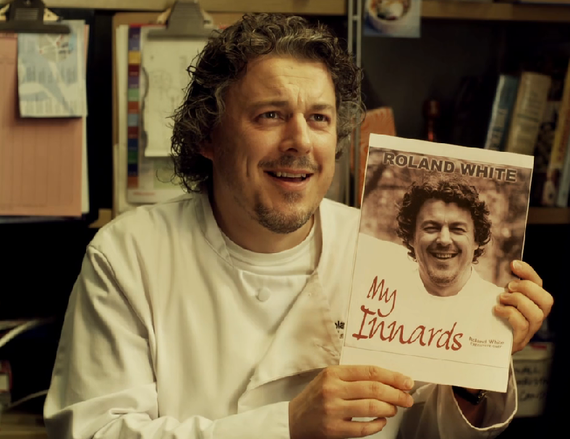 3) Kiki! We want more of Kiki! She's the type of blank-stared clueless that's hard to pull off while still being conscious.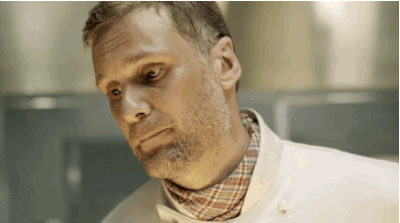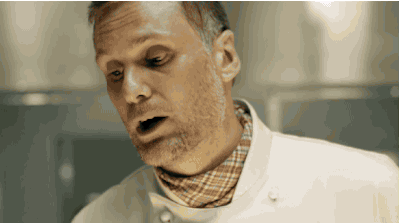 4) Celia! We want more of Celia! She's the type of boozy British society woman that never gets old.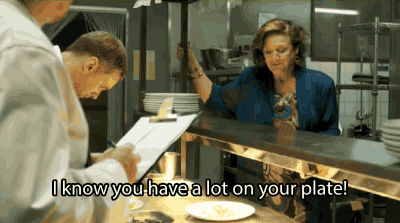 5) Um... why is this restaurant set in a castle? Is that a racist English stereotype?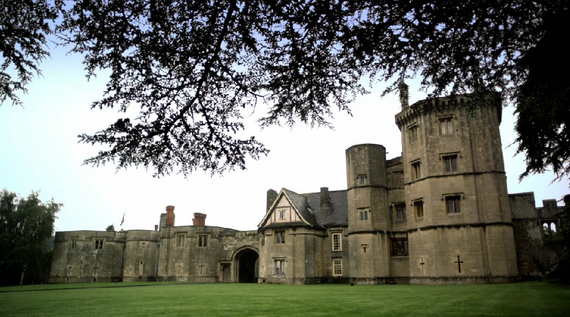 Would We Keep Watching? Food puns, dry British humor, and the great Alan Davies leading a cast of characters all of whom we'd like to have a drink with. We're not only going to keep watching, but we're recommending this show to everyone we know who were fans of shows like 30 Rock and Entourage. The baffling thing is why this show only lasted one season (according to Google it was pretty expensive to make), and why no one sent the BBC a bunch of breadsticks as a "Save Whites" campaign.
-- Raef Harrison
5 First Impressions From The Sarah Silverman Program Pilot: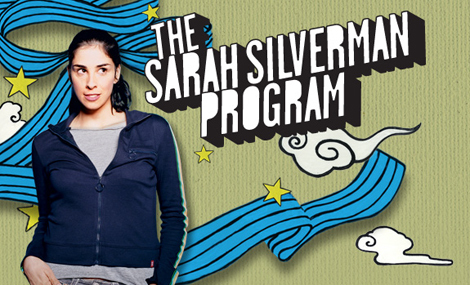 1. Wow, a musical number right out of the gate. Oh, and... yep, a doody joke.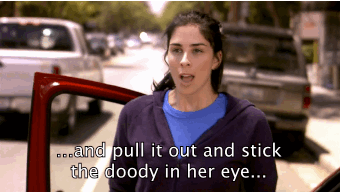 2. Fun fact that we just learned on IMDB: Sarah's sister, Laura, is played by her real-life sister, Laura! We're going to proceed assuming every other part of this show is real, too.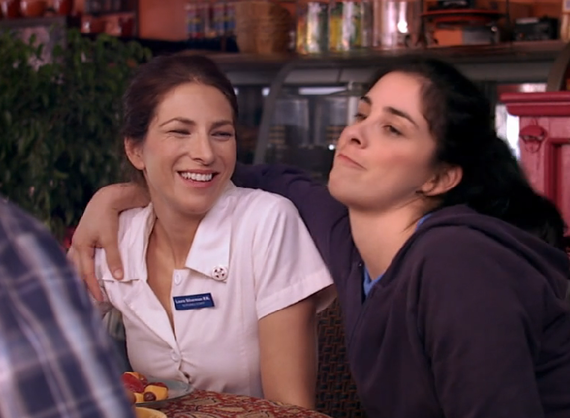 3. Doug the Dog From the Trash > Salem the Cat.

4. Oh look, a second doody joke! This time with a visual aid!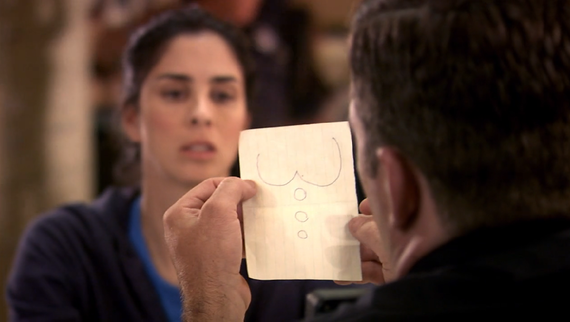 5. ...Aaaand now we just wish we were watching Orange Is The New Black.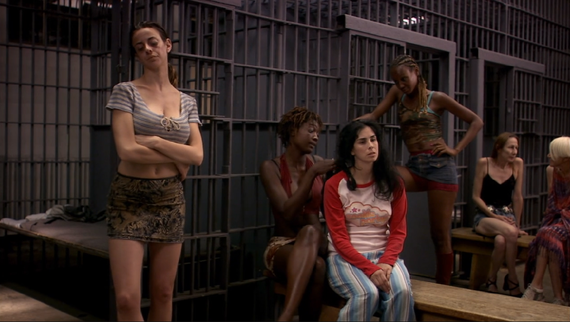 Would We Keep Watching? Meh. Some people seem to swear by this show, and that's fine, but Silverman's signature brand of baby-voiced poop joke humor feels outdated next to, for instance, Amy Schumer's scathingly funny social commentary. That said, Doug the Dog is pretty irresistible, as are the giant, orange gaybors (Siverman's term for her gay neighbors). We might give it a few more episodes. Or we might just watch her "F*@#ing Matt Damon" music video a few hundred more times.
-- Naivasha Dean
5 First Impressions From The Loop Pilot: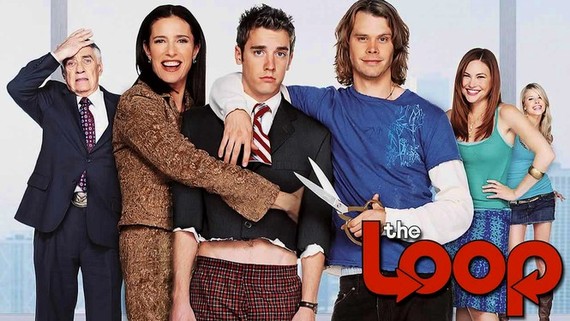 1. Don't tell us who our hero is. PS: It's not Sam. It's his sassy assistant Darcy... or Aquaman.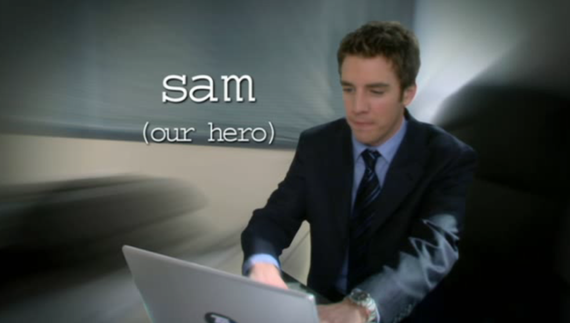 2. They make a big deal about telling us that Sam is a hot-shot executive at the airline. Why does he have three roommates? And if he needs roommates to make rent, how can he afford to rent Comiskey Park for an evening?
3. Was "air turntables" ever a thing? We hope not.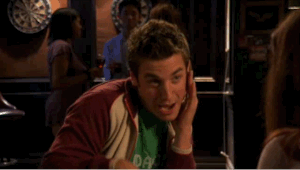 4. The roommate/brother hangs out on a trampoline eating peanut butter with his dog all day. Somehow, we suspect this is the better storyline.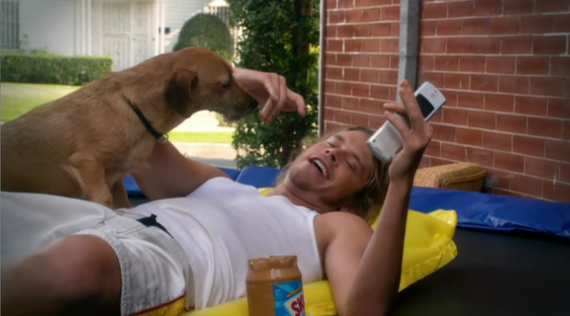 5. Ladies and gentleman may we present to you four flat female archetypes: uptight prude, naughty cougar, ditzy blonde, and good girl who carries on conversations with her assets in the air.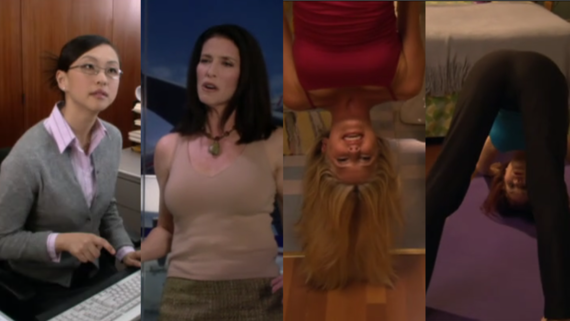 Would We Keep Watching? Maybe 2006 (the year The Loop debuted) is a moment lost in time: Miley was still Hannah Montana, Britney and K-Fed were still going strong, and Tony Soprano hadn't yet Stopped Believin'. It was truly a golden age. Maybe we were all more innocent. Maybe we were all willing to forgive The Loop and its hacky gags about Cougars and penis size. Eight years later, The Loop pilot doesn't hold up. Back in 2007, it was saved from the brink of cancellation and given a second season, but was yanked before airing any of its sophomore effort. Later, Fox burned off the remaining episodes unceremoniously. Between seasons, the story shifted from focusing on the roommates to following Sam's work life, which we can only hope, made the show more watchable.
-- Courtney Hyde