A Note From Brownie:
I used to live in a home with a loving family. I had a little human sister who would feed me treats all the time. One day, she gave me a "special secret" treat that didn't taste so good but I took it because that was what I was supposed to do. I "sit" and she gives me things to eat! She gave me a couple more and then I didn't feel so great. My belly really hurt and I felt so weak.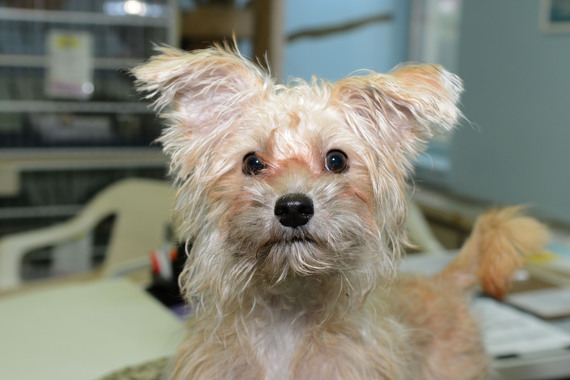 My human mommy got me an appointment with my doctor at the Humane Society of New York and when they took blood tests, they told me I was anemic. But more surprising was when they took my x-ray and it showed them why my belly hurt...those "treats" I ate earlier in the week were actually not treats at all, they were pennies! They told my mom I had four of them inside me and I needed emergency surgery because the zinc is deadly. I was very scared but I knew I would be taken care of.
I remember waking up and feeling SO much better! I got to go home and see my human sister. She gave me more secret treats because she was happy to see me and then I got sick again. This time, I ate 21 coins and had a surgery called endoscopy. While I was recuperating, mom got on the case and figured out what happened. My sister told her that she was giving me snacks for being a good boy. She was only trying to be a good sister.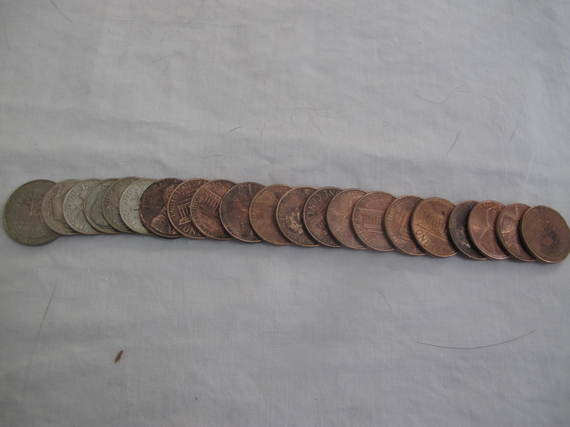 Mom got sad because she realized that as wonderful and loving as my little human sister was, they were not ready for the responsibility of me, a dog, and they decided it was best for me to find a new family. I stayed on 59th Street, a very cozy place, until I was all better again. I made a bunch of cat and dog friends there. They took really good care of me, taking me on four walks a day with wonderful, fun people who only fed me things I was supposed to be eating.
Then one day, I met this lady who kept petting and kissing me. She took my photo and I really liked her and I guess she really liked me too. One day, she took me home and I've been living with her ever since! I'm pretty grateful to all the people who took care of me during that scary time in my life and for finding me a safe place to live and play.
The Humane Society of New York is an independent, no-kill animal shelter and affordable animal clinic. Seven days a week, they are responsible for hundreds of animals with diverse needs, helping over 36,000 animals annually. For many, the Society is the only place they will find help. 100% of donations go directly to animal programs. Please visit www.humanesocietyny.org for more information and to participate in their Crowdrise Holiday Challenge, click here: http://www.crowdrise.com/hsnycrowdriseholiday/fundraiser/humanesocietyofnewyo#sthash.CUpyrEzj.dpuf