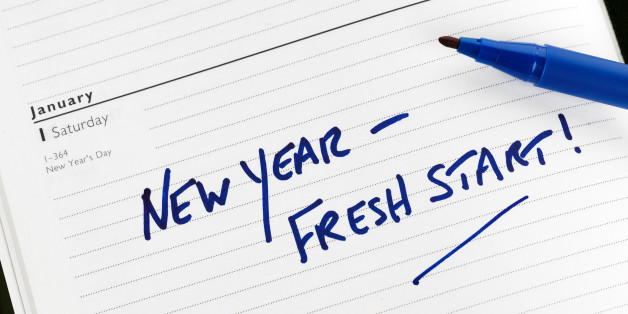 Each year you can make resolutions about spending more time with family, eliminating a vice, losing weight, exercising more, or crossing another key item off of your bucket list. These principles are not random ideas, but the very steps that have helped companies double their growth without adding salespeople, earn more business from fewer pursuits, and ultimately provide enough success for executives to be able to spend more time with their family, and focus on their personal goals.
Fire your worst client
The first time I was interviewed by Steve Dorfman on his TV show, the title of the segment was "How to grow your business by firing 80% of your prospects." Though you may not be ready to take that big of a leap, you probably have a client that is always complaining about price, takes up more of your time than other clients, does not appreciate the value you offer, and is a daily source of stress for you and those around you. Get rid of them! I know, it's tough because they do a fair amount of business with you. I recall firing a client like that in a prior business. Three employees told me over the next week that they had been looking for other jobs, but now that we got rid of the client, they stopped looking. Oh -- with the team re-engaged, we replaced them with two clients representing three times the amount of business... enjoyably.
Be generous with your time
One of the fastest ways to grow your business is by generously helping others achieve their goals. This is not a quid pro quo. Don't do something expecting something in return. Cadredc.com is an organization that is all about that type of selfless behavior. It's amazing to see the energy of a room of executives all trying to help the other guy. After months of helping others, I asked for a connection to a speaker bureau. The next day I was speaking with the CEO of the National Speakers Bureau, and they've been a great resource for me.
Focus on why
You certainly know all about your firm's products and services. Customers need to know two things: 1) Why would they need what you are selling; and 2) If they discover that need, why would they buy it from you. If you don't know the two answers off the top of your head, don't expect your potential client to figure it out on their own. Focus on those items and you'll see dramatic success.
Establish a consistent process
Each person can have their own fashion style, eating habits, and even writing style. But, if you want to achieve outrageous success, you need to have a consistent, repeatable process for business development. The consistent approach will help you evaluate where you need to make adjustments not only to the underlying process, but perhaps related to personnel. If one of your team members says "I have my own way," then adopt their way if they are successful. Bottom line: have one methodology across the organization.
Engage the whole team
The future of sales and business development will rest in the hands of subject matter experts who can help clients identify and solve their challenges. Engage your entire team (technical people, project managers, and anyone who interacts with clients) to grow your business. Ensure that the team appreciates that they are there to solve problems, not sell stuff clients do not need.

The concept of engaging your entire sales team is the main focus of Upside Down Selling. For a real treat, multiple-best-selling author Daniel Pink's newest book, To Sell is Human (already No. 1 on multiple lists) describes companies that have grown beyond $100 million without any traditional salespeople. It is an outstanding book that I recommend highly to make the notion of selling easier to digest.
Follow these simple steps for resolutions that could help you to become outrageously successful targeting and winning business in 2013. Please let me know which resolutions I should have included on the list.