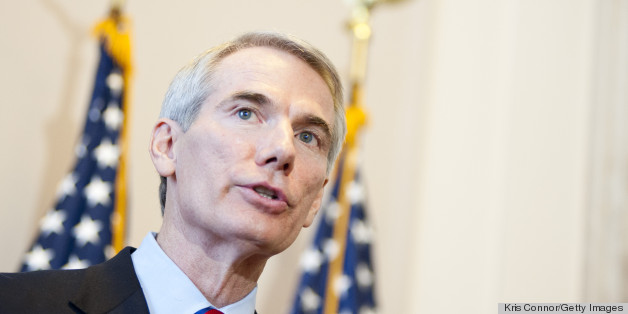 At an event hosted by BuzzFeed on Monday night, Sen. Rob Portman (R-Ohio) said that he totally supports the concept of the Employment Non-Discrimination Act (ENDA) because "[t]his is about discrimination in the workplace, and there should be no discrimination, and there ought to be a law in place, in my view."
The ACLU strongly agrees. There are 34 states that lack workplace nondiscrimination laws that are fully inclusive of LGBT people. This patchwork of protection continues to leave LGBT people vulnerable to workplace discrimination, an unacceptable situation that ENDA would address.
Although it is commendable that Sen. Portman recognizes the need to prevent workplace discrimination against LGBT people, he also said that he has some "concerns" about ENDA, particular with respect to religious liberty. Specifically, he said, "I'm also a strong believer in religious freedom, and I think an entity that has certain religious tenets should not be required to change those tenets because of this law or others. ENDA has traditionally addressed this issue, and I'm sure they will."
When I read Sen. Portman's remarks, I had to do a double take, because ENDA already contains a sweeping, unprecedented exemption for religiously affiliated organizations, going far beyond houses of worship, and giving them a blank check to engage in employment discrimination against LGBT people. In fact, ENDA's religious exemption is so broad that it effectively gives a stamp of legitimacy to anti-LGBT discrimination that our civil rights laws have never given to discrimination based on an individual's race, sex, national origin, age or disability.
Religious liberty is, without question, very important and guarantees us the freedom to hold any belief we choose and the right to act on our religious beliefs -- but it does not allow us to harm or discriminate against others.
The ACLU believes that ENDA's current religious exemption is too broad and must be narrowed. Individuals may agree or disagree with that position, but there should be no confusing the fact that concerns that ENDA fails to protect religious liberty are simply unfounded.